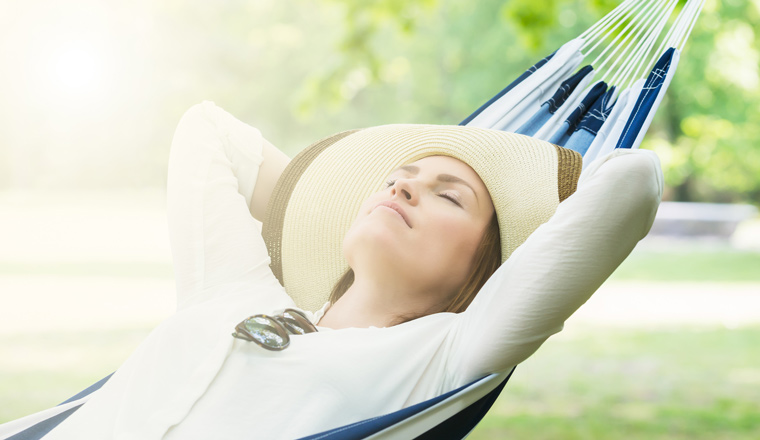 Saurabh Singhal shares ten lessons of leadership that he came to realise after a three-week holiday. 
Having worked in multinational corporations my entire career, I often wondered about my colleagues taking 4–6 weeks of holiday a year. However, this was not a very comfortable concept for me.
I recently came back from a three-week vacation, which was the longest vacation for me – ever.
I was feeling quite nervous, anxious and guilty before going on this trip. Thoughts around whether the team would be able to close the quarter on budget, who would represent me at the management meetings, what would my team think of me, what would my manager think of me, etc.
I was in for a pleasant surprise once I returned when I found that the fears were quite unfounded. This vacation did a whole lot of good to me as an individual and as a leader.
So here are some of these learnings:
1. Try to Avoid Taking Work on Holiday With You
As managers, we tend to get on the dance floor with our team. Involving ourselves in the day-to-day tasks, escalations, firefighting and so on.
A vacation where you switch off puts you on the balcony where you can see what's happening on the dance floor from a higher perspective and a distance.
You realise that the dance floor is doing just fine without you – maybe even better.
2. Your Absence Can Empower the Workforce
You receive an email from the team and in the first few days they expect a response, a decision, or an approval from you.
However, as days pass by, they start figuring out things on their own, looking for information, making decisions, dealing with ambiguity on their own.
This means a lot of empowerment and confidence building for them.
3. Emails Are Sometimes Best Left Alone
A common tendency or habit of executives is "zero inbox" and adding their "two cents". I had also promised myself that I would switch off during this vacation.
I muted my notifications on email, calendar and instant messaging.
After coming back, when I organised my mail by conversation, I realised that a lot of heavy traffic of emails back and forth that I was copied in on died/sorted on its own without my "two cents".
4. Things Usually Sort Themselves Out on Their Own
Many day-to-day issues that might seem as escalations or complex matters where a leader feels compelled to bring his experience and intelligence get sorted out on their own without your involvement.
This means that a leader can use their time more wisely in setting strategic directions rather than involving themselves in issue resolution.
5. When Returning to Work, Don't Stress Over Every Email
One of my managers told his team that after coming back from a vacation he would delete all his unread email.
His logic was that if the issue is urgent and important enough, people will call him and ask for an opinion/decision/approval etc. This means no time wasted on clearing emails of the past.
6. Taking Time off Can Change Your Perspectives
A vacation gives you time to reflect on the bigger picture.
You start to ask questions like: what has kept you and the team so busy in the last few months or the year? What was it that everyone was so neck deep in? What were the outcomes? What really matters? Was it all about execution and getting day-to-day stuff done or is the team achieving and reaching big milestones?
7. Time off May Actually Add Value
A busy 14-hour work day leaves little time or energy to invest in yourself.
How do we learn outside the job when doing the job? A vacation lets you have that opportunity.
I finished a couple of books during this time. This opens the mind. The value that you add to yourself is automatically added to the team.
8. Switching off From Time to Time Can Benefit the Workforce
It could be quite intimidating for team members to see a workaholic boss, someone who sends his first email at 6am and the last email at midnight.
The team respects work–life balance while understanding that work can be demanding sometimes.
Switching off demonstrates a leader's ability to balance. It encourages the team to be more efficient in what they do so they could achieve the same balance.
9. Take Time to Realise Who You Are Really Working for
You realise that all the hard work that you put in was worth it since it paid for your holiday and you could enjoy this good time for yourself and family.
10. Come Back Recharged and Refreshed!
The most obvious, you come back recharged and refreshed; a happier boss is a happier team.
In summary, taking a long(ish) vacation might not be as scary as you think.
So, when and where are you going next?
This blog post has been re-published by kind permission of Jabra – View the original post
---