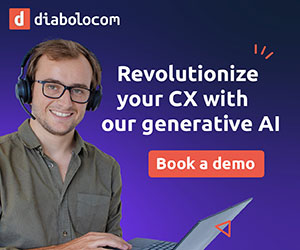 Dave Salisbury offers practical advice on reconnecting the back and front office in your contact centre.
Recently, I saw a back-office department designed to function as a front office simultaneously with already established front-office departments. When front-office employees needed assistance and called the back-office department, their calls went into the same queue as the external customers and slowed the workflow to a halt, bringing up questions about organisational design, workflow, and customer focus, to name a few.
Who is the customer?
The primary customer in the back office is the internal customer. The back office receives no external customer contact unless it is directed and controlled. The back office has a different pace with different priorities and processes because it is not external customer facing. External customers are considered those that build the bottom line, and internal customers are those who hold an employee badge and have access to the computer systems. Internal customers can include vendors, contractors, and business leaders.
Over the last two years, I have noticed a shift in business processes that have affected front and back office performances. The front office is becoming more regulated by local, state, and federal government intrusion, and the back office is becoming more bloated or overstaffed and disconnected.
The disconnect between the front and back office
Following is a good example of disconnection between the front and back offices. Processing times for actions taken to support an external customer request are moving from 1-3 business days to an extreme example of 7-15 business days. When queried on the timeframes, the back office stated that "new processes" required more time.
The problem was not "new processes" but animosity, technology, and culture. The business leader in charge of keeping the front and back offices communicating claimed the problem resolved when processing times went from 15-30 business days back to 7-15 business days for a week. After the processing times went back to 15-30 business days, the business leader accused the front office of exaggeration and issued an edict to prove the problem.
This generated a report that required timely, manpower-intense participation of front-office workers, which taxed the front-office workers' time, e.g., production hours lost, lessened time for external customers, and day-to-day work. The report was ignored and other business became more important.
Back-office disconnect is killing the business
Back-office disconnect is currently killing businesses, and the toll is being seen in failed bottom-line performance.
Consider this analogy: 'blue' money is all about potential. Train an employee and they are given the potential to do a new job faster, more effectively, or take on additional tasks. 'Green' money is all about the bottom line, representing cash, the 'lifeblood' of the company. Front-office and back-office disconnections begin with customer service failure and end with external customer disgruntlement. Internal customer service is more important to organisational health, e.g., 'blue' money performance and bottom-line increase, than any other single variable in an organisation.
Poor internal customer service leads to disastrous external customer service; yet, the blame for failing the external customer lies at the feet of the front office exclusively. "How often are front-office employees frustrated by back-office performance?" This single question will tell a business leader more about the entire organisation's health than any other question.
Be brave – ask the "why" questions
Be brave, ask the question, and then look for solutions that improve back-office performance in supporting the front office, e.g., customer-loyalty-building experiences.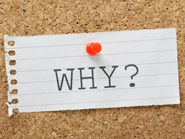 Gitomer (1998) writes about business leaders becoming customers of their organisations. To see the full impact of the front/back office disconnect, he suggests a business leader approach his organisation as a customer who contacts customer service by calling the customer service number, asks for something, pushes for logical answers to questions, and sees the length of time to complete the transaction. Then he should ask the appropriate "why" questions to evaluate his experience and probe the issues. Gitomer (1998) is absolutely correct; if all you do as an organisation is "customer service," your organisation is missing 'Golden Opportunities' and losing business.
Tips for improving:
1. Cultivate positive and supportive internal customer service
Cultivate positive and supportive internal customer service, at all levels, for all internal interactions. From the top of the hierarchy chain, 'professional' should be paired with 'customer loyalty building' to begin the cultivation of the customer-first mindset.
2. What does "Voice of the Customer" mean?
Customer service is more than making sure customer issues and questions are resolved. Customer service is not the phone interview, emailed survey, or the myriad bureaucratic nonsense passing for "Voice of the Customer" programmes currently in vogue. A company can proclaim amazing "Voice of the Customer" numbers and still fail miserably in meeting customer expectations. Make the "Voice of the Customer," especially the internal customer, mean something. This requires both sound strategy and tactical application in cultivating the customer-loyalty-building experiences at all levels in the business.
3. Leadership
Brady and Woodward (2005) brought levels of leadership into the business conversation. Many authors write about the separation between managers and leaders. Jim Collins wrote an entire series on moving from "Good to Great" requiring the principles of leadership. When was the last time you were questioned about your internal customer service by another department, a manager, or director? Did that opportunity to provide feedback to you mean anything? Leadership provides the bridge to making the "Voice of the Customer" have organisational impact.
4. The role of fun
Customer service is serious, with plentiful opportunities to be happy to angry and all the human emotions in between; but if customer service is not fun first, this element is missing in how the business is designed. Missing the element of fun trickles out to the external customers because the internal customers are not feeling they were served. An element of fun goes a long way to meeting the natural human expectation in customer relations. Dauten (2003) discusses the "Laughing Warriors" and the element of fun as an integral part to action. Fun carries the risk of actually enjoying your job.
In all my call centre experiences, employees genuinely desired to have fun, although fun was perceived differently individually and by experience. Embracing the trace element 'fun' in a business is a method for generating flexibility and kindness, and improving the customer experience for both internal and external customers. This means non-customer-facing departments are provided the same opportunity to have fun, define fun, and discover fun.
5. Process and procedure review
If your business processes are not tied to a single person accountable for that process, disconnect between the front and back office is growing.
If your organisational process review allows processes to remain longer than 18 months between significant reviews, disconnect is growing.
I walked into a manufacturing position, ISO 9001 certified, and the last time any process had been reviewed in any significant manner was when the business was certified five years previously, and the disconnect between how production occurred and the ISO procedure was worlds apart. This same pattern was replicated multiple times since, always to the detriment of the business. 'Blue Money' flowing through the collective old processes provides ample opportunity to torch dumpsters full of 'Green Money' into useless ash. Accountability and responsibility are prerequisite to positive internal and external customer experiences.
With thanks to Dave Salisbury, Operations and Customer Relations Specialist
References
Brady, C., & Woodward, O. (2008). Launching a leadership revolution, mastering the five levels of influence. New York, NY: Business Plus.
Collins, J. (2001). Good to great: Why some companies make the leap…and others don't. New York, NY: Harper Collins Publishers.
Collins, J. (2006). Good to great and the social sectors: A monograph to accompany Good to great. London: Random House Business.
Collins, J., & Hansen, M. (2011). Great by choice: Uncertainty, chaos, and luck: Why some thrive despite them all. New York, NY: HarperCollins.
Collins, J., & Porras, J. (1994). Built to last: Successful habits of visionary companies. New York: Collins Business Essentials – A Collins Business Book: An Imprint of Harper Collins.
Dauten, D. (2003). The laughing warriors: How to enjoy killing the status quo. Richmond, CA: Lumina Media.
Gitomer, J. (1998). Customer satisfaction is worthless – Customer loyalty is priceless. Atlanta, GA: Bard Press.