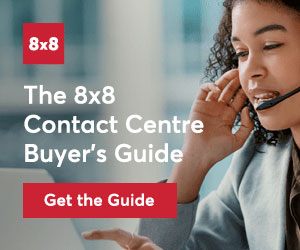 8×8 has announced the acquisition of privately held Wavecell, a Singapore-based global Communications Platform-as-a-Service (CPaaS) provider, for approximately USD $125 million in cash and stock.
The acquisition provides 8×8 with an established technology platform and high-growth revenue business to pursue CPaaS globally and represents a natural expansion of 8×8's cloud business from Unified Communications-as-a-Service (UCaaS), Contact Centre-as-a-Service (CCaaS), and Video into the CPaaS market.
Wavecell is expected to further accelerate 8×8's growth, expand its international presence, and deepen the company's technology capabilities in cloud communications.
The acquisition expands 8×8's presence into the rapidly growing Southeast Asian market, including Singapore, Indonesia, Philippines, Thailand, and Hong Kong, with a talented employee base and more than 500 enterprise customers. These include Paidy, Tokopedia and Lalamove.
Wavecell also brings an R&D centre in Asia which allows 8×8 to further accelerate growth in product innovation and delivery.
By Acquiring Wavecell, 8×8:
Increases its addressable market to include CPaaS.8×8 acquires a large scale, well recognized platform for providing SMS, messaging, voice, and video APIs globally to both enterprises and developers.
Enhances the only fully-owned end-to-end cloud communications platform. 8×8 expands its API offerings, making it the only cloud provider able to natively offer both pre-packaged contact centre, communications and video solutions as well as open APIs to embed communications into an organization's core business processes.
Expands its global presence and coverage. 8×8 increases its marketing, sales and support presence across the Asia Pacific region, including local offices in five Asian countries. It also expands its global voice and messaging network with relationships and contracts across more than 190 carriers globally, including extensive coverage across Asia.
8×8 Enters CPaaS Market
Founded in 2010, Wavecell offers a complete CPaaS solution including a cloud-first API platform with SMS, chat apps, video interaction and voice APIs that enable mission-critical enterprise applications such as Application-to-Person (A2P) messaging, omnichannel customer journeys and multi-factor authentication at scale.
"The market opportunity in CPaaS is growing rapidly, and this acquisition enables us to quickly provide these services to our customers around the world," said Vik Verma, CEO of 8×8.
"8×8 is now the only cloud provider that owns the full, global-scale, cloud-native technology stack offering voice, video, messaging, and contact centre delivered both as pre-packaged applications and as enterprise-class APIs."
"We're excited to welcome the Wavecell employees to the 8×8 family. We now have a significant market presence in Asia and expect to continue to expand in the region and globally in order to meet evolving customer requirements."
"With the acquisition of Wavecell, we can now offer customers enterprise-class APIs, bringing a CPaaS solution to our global communications platform," said Dejan Deklich, Chief Product Officer of 8×8.
"Customer demand for CPaaS is accelerating and now organizations can easily add real-time communication capabilities that include SMS, chat apps, voice and video to improve the experience for their end-customers."
"The integration of all the API's and data into one CPaaS platform gives 8×8 customers unprecedented ability to engage with end users in true omni-channel fashion and understand the full customer journey."
Olivier Gerhardt, CEO and Co-Founder of Wavecell, adds: "We are delighted to become part of 8×8, one of the world's leading cloud communications platforms. Now is the right time to leverage the global expansion of UCaaS, CCaaS and CPaaS services to better serve our customers' growing demand for communication services and to continually drive greater innovation."
Enhancement of 8×8's Cloud Technology Platform
The acquisition brings enhanced omnichannel CPaaS capabilities to 8×8's cloud communications platform with SMS, chat, voice, and video coverage globally.
For example, with 8×8, many companies within the insurance, healthcare, customer support sector and more can avoid the expense of physically sending agents onsite and can instead use embedded video conferencing to evaluate and attend to cases virtually, speeding up handling time and cost effectiveness.
Customers are increasingly looking to automate critical workflows and access all communications data in a single repository to be able to apply advanced analytics and machine learning algorithms for new business insights.
Wavecell will enable 8×8 customers to advance these initiatives with unique insights across all of their customer interactions – from employees, to contact center agents and now automated workflows.
8×8 customers in key verticals such as healthcare, financial services and retail will be able to quickly configure 8×8's voice, video, messaging and analytics to meet their regulatory compliance requirements or build unique customer experiences across multiple channels.
Wavecell has also built a robust enterprise developer community over the past several years which has leveraged its API platform and software development kits to enable their organizations' digital transformation initiatives, bringing real-time communications to customer engagement and creating differentiated customer experiences.
8×8 can now enable application providers, enterprise developers, and customers to easily and quickly access and natively integrate their enterprise applications with 8×8's voice, video and messaging services.
8×8 Further Extends Global Market Reach and Coverage
Wavecell provides global coverage for multi-channel communications spanning 190 countries through relationships with 192 network operators worldwide and business partners such as WhatsApp. Its carrier-grade infrastructure enables customers to share more than two billion messages per year across these channels. This global network enables Wavecell customers such as Lalamove, Asia's leading local delivery platform, to use SMS to immediately notify customers of their ordering and delivery requests.
The acquisition extends 8×8's global carrier relationships and network support to hundreds of additional carriers, enabling 8×8 to further optimize its global service delivery for enterprise customers anywhere they operate around the world.
This news story has been re-published by kind permission of 8×8 – View the original post