David Naylor tells us the hows and whys of speech analytics 
What is it?
Speech recognition software has been around for many years but only in the last decade have commercial-strength applications been developed. Nowadays there are many applications in the customer service world which can be classified as:
Applications such as biometric security, natural language IVR, situation intervention and guided scripting that are used 'in call'.
Speech analytics applications that apply the technology to analyse data 'post call' for quality assurance and compliance or process improvement.
A key benefit quoted by all solution vendors is that of reduction in headcount. This comes from the ability to quickly identify the calls that need attention rather than sampling calls. In one large UK implementation, for example, the quality assurance team was reduced by 20 FTE almost overnight.
How does it work?
There are 3 different approaches to the underlying technology :
Phonetics based
Text to speech
Grammar based
Each vendor will sell the benefits of their solution, of course. There are technology differences and these should be considered as part of a selection process.
In essence, the recorded speech is analysed, indexed and stored in a database. Just like a normal database you run queries on the indexed data. These queries tend to be written like advanced Google searches.
You need to understand how to interpret the results, of course, and in general, will need to keep tuning the queries. This means you need a pretty skilled business analyst using the tools. You should expect to be obtaining close to 90 per cent accuracy on 'well tuned' queries.
The software will give you a probability that this call matches your query. You set the threshold below which the results are considered incorrect. What you need to consider in the results you get is how many 'false positives' occur and how many 'miss hits' occur. The better the tuning, the fewer of each you'll have and the higher your threshold can be.
How do I use it?
If you use it for fairly static applications such as quality assurance or compliance, you will spend more time upfront working on the tuning to increase accuracy. The system will then highlight all the calls where the 'rules' are probably broken. In this process you will want to spend time removing false positives but also listen to excluded calls to develop queries that you might have missed. Eventually you should reach over 90 per cent accuracy.
If you want to use the application to improve your business processes – helping you understand your issues, what customers are calling about and what you need to do to fix their issues – you'll need to work in a more ad hoc manner. You need to put the tools in the hands of a skilled analyst who can use the query language and understands the business.
You're not aiming for the same level of accuracy in this application – you just want to get close to the handful out of many thousands of calls that are going to tell you most about the issue you are investigating.
The challenge in this latter case is that if the information is not there you cannot find it! For example, if your advisors are not asking customers why they failed to login to the online service to make their payment but instead simply take the payment and end the call, you are no closer to understanding the root cause. So as with many root cause analysis techniques, engagement of the advisors is essential.
How do I get started?
Most of the tools come configured with standard call centre queries that will help you to identify common 'call language' such as transfers, complaints, over talking and hold periods. Beyond this, queries need to be designed and then tuned for your product names, processes and industry terms. While there will be some common language used within an industry, do not take for granted that what works for one company will work for you. With a generic set of queries you'll be looking at 60-70% accuracy.
At this point, your skilled business analyst and a period of tuning to the core business language is needed. Getting the tools 'fit for purpose' is therefore an essential stage that can take several weeks.
How do I buy it?
First of all you'll need a voice recorder! There may be network-based VoIP providers who can record calls and offer speech analytics but I'm not aware of them. Your main system provider may offer a solution but it's unlikely they will be experts at applying the technology to your business issues.
Most vendors operate through resellers who will either offer a SaaS (Software as a Service) option or sell you the platform to operate in your own business.
SaaS takes away all the issues of IT involvement and for one-off or small-scale uses is probably more cost effective. You lose the advantage of building the knowledge inside the business, however, and have to rely on the skills of the provider to tune the queries and analyse the results. At the entry point, you'll find SaaS vendors who will analyse 200 hours of calls and write a report in a period of 2 weeks for £5,000. Others will build a dashboard for you.
If you buy the platform you have a significant IT investment to make! If you're running large-scale quality assurance or compliance applications then this can be fine when offset against the saving in FTE. Be prepared for a spend of £100,000+ per year.
Who are the key vendors?
The top software providers in the UK are:
Nexidia
Etalk (Autonomy)
Callminer – distributed by Aspect in the UK
In addition to the 'complete package' vendors such as Nice, Aspect and Verint, some other resellers to consider are bace one and IO Speech Analytics, which offers a SaaS.
Are there things to watch out for?
Compression used in voice recorders may result in poor quality audio. We can understand it but the technology may not. This can increase the hours of calls that need to be analysed in order to get a good sample.
If you want to run the analytics on a continuous basis you'll need sufficient processing power to analyse and index the calls. This may mean putting your 'idle' PC network to work overnight to process all the data. Depending on your IT department this may or may not be an issue!
Remember the tools are only as good as the analyst using them and the data being analysed. If your front line haven't tried to understand from customers why problems have occurred, then analysing calls won't get you too far.
Who's using the technology?
We have some anonymous case studies we can share!
---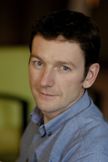 David Naylor is a director of Budd in the UK, a member of the LimeBridge alliance, which operates in 11 countries (www.budd.uk.com)