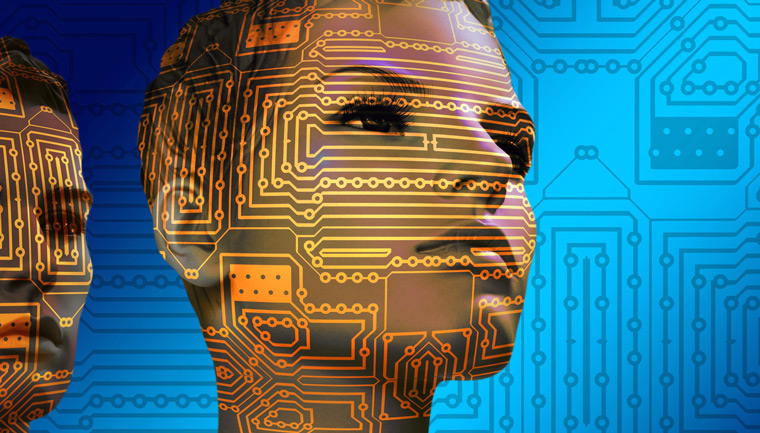 Last week The Guardian ran a story on how Fukoku Mutual Life Insurance in Japan is set to replace more than 30 of its specialist claims staff with an AI system based on IBM's Watson Explorer.
According to the paper, this is again raising the issue of 'a future in which human workers are replaced by machines', and 'it's about to become a reality'.
Given the recent buzz around Intelligent Assistants and Amazon's Alexa offering in particular, it's easy to see how concerns around the impact of AI are mounting. Analysts don't help much either, as Gartner has predicted that by 2020 over 8 out of 10 customer touch points will be offered without human assistance.
So, in an industry where combined digital and human-assisted service volumes continue to grow, there is real excitement about how AI-enabled chatbot technology can help engage customers in conversations across a range of platforms.
However, contact centre specialist Sabio believe that it is also wise for people to take a slightly longer-term perspective. Certainly in the customer service sector, the concept of automated self-service is nothing new.
For example, this year will mark the 50th anniversary of the first 'Barclaycash' self-service cash machine in the UK. It is also now over 15 years since Dutch bank ABN Amro first introduced a basic financial services 'bot'.
So unlike The Guardian's vision of a world turned upside down by AI, Sabio suspect that progress will be more incremental.
For example, at the end of December, reports started appearing about how Amazon Alexa could now answer follow-up questions. That's a small improvement, particularly compared to the performance of Virtual Assistants used by firms such as Apple.
I experienced this recently when trying to resolve an iTunes connectivity issue using Apple's online virtual assistant. It was over Christmas, so I just wanted to get things sorted quickly. I expected things to be hyper-busy, so I was pleased to find I could progress my issue online immediately. It turned out that I got around five questions in before the intelligent assistant decided that it needed to get a human involved.
To be honest, I got much further down the line to resolution than I thought I would, and – when transferred – Apple's agent was able to solve my query. Apple has clearly done a lot of the machine learning work needed to create effective intelligent assistants.
While this time I got to Question 5 before needing human assistance, it's clear that advances in applied AI, machine learning and virtual assistant technology are going to keep on delivering improvements for customers. Perhaps this time next year, I would be getting through to Question 7, and maybe Question 9 in 24 months' time.
Extrapolated out to the broader customer service industry, it's clear that these kind of incremental AI performance improvements will deliver huge advantages. Organisations will be able to unlock resources to focus on other customer contact priorities, while customers will benefit from a faster and higher quality experience. That looks like a win/win to me.
You'll be able to find out more about customer engagement at Sabio's Disrupted Customer Contact event, which is being held at The Brewery in London on February 23, 2017.
This blog post has been re-published by kind permission of Sabio – View the original post
---