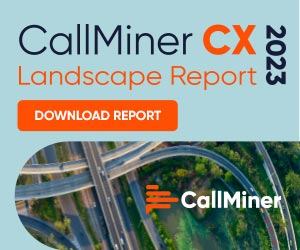 Conversations between your company's employees, such as contact centre or customer service representatives, and your customers are a vital component of your business's success, particularly when they are handled correctly.
They can also serve as a guiding light for additional organization-wide performance improvement efforts. This is precisely what conversation intelligence platforms are designed to assist with.
By adopting the right conversation intelligence solution, you can dramatically improve performance in both inbound and outbound call centres, while uncovering areas of opportunity in other departments, such as marketing, sales or product development.
This post describes the benefits of conversation intelligence, as well as the ways in which it can be used to make a positive impact on customer experience and a business's operations.
What Is Conversation Intelligence?
Conversation intelligence platforms ingest a full range of customer data points, such as voice-based conversations in the contact centre, texts, chats, emails, social media posts, online reviews and more, and then analyze those data points to uncover areas of opportunity.
These opportunities could include supporting agent performance and training or understanding where your customer's products or services are falling short in terms of customer expectations.
The technology is built on sophisticated AI and natural language processing to be able to identify customer sentiment and emotion, customer keywords that can help alert agents to real-time action, and more.
Conversation intelligence platforms go beyond what humans would be able to pick up on manually, matching key elements of a conversation up with details from a lead or customer's interaction history with your brand throughout the customer journey.
Insights are made more manageable to understand and take action on by leveraging customer data within your organization.
What Are the Benefits of Conversation Intelligence?
Conversation intelligence platforms are valuable to organizations, across departments and job responsibilities. Here are a few of the things you can expect from conversation intelligence tools:
For Sales Reps
Reaching out to leads without the context crucial to making a sale is an exercise in futility that many reps know all too well.
Conversation intelligence equips reps with everything they need to lead conversations to beneficial outcomes on the spot, without compartmentalizing that same knowledge in such a way that the wider organization cannot benefit from.
Through the use of a conversation intelligence solution, freshly gleaned insights are just as usable to individuals within the sales teams as they are to the entire team as a whole.
Insights can quickly be recorded and put to use as best practices and information about any single customer can quickly be made available to other team members without negatively impacting productivity.
For Customer Support Agents
Having access to a customer's entire history with your company, provided to you in pieces that are actually relevant to the real-time conversation you are having with said customer is very nearly a superpower in its own right.
With conversation intelligence, it is a very real experience that empowers agents to go above and beyond for customers with less effort (and in less time).
Furthermore, customer service supervisors can gain insights into individual agent performance – both good and bad – and uncover areas of improvement and growth. Conversation intelligence opens the door for more tailored coaching opportunities based on insights from an agent's actual interactions.
For Product and Marketing Leaders
When you think about the conversations happening within your contact or customer service centers, they rarely, if ever, are related to something that's happened within the contact centre.
They're to discuss your products or services, an in-person experience, a piece of marketing collateral that was received in the mail, and more.
By understanding CX around those touchpoints, conversation intelligence platforms make it possible to share feedback with the right departments and leaders. This feedback can lead to improvements in product development cycles, marketing offers and more.
Best Practices for Utilizing Conversation Intelligence?
There are many ways to make the most of a conversation intelligence platform. From monitoring to making major improvements and plotting organization-wide goals, the use of conversation intelligence can play a pivotal role in your business's operations.
Of course, you will need to use this technology properly to get the most out of it. Here are a few best practices worth considering to better leverage conversation intelligence:
As a coach or leader of a team of agents in direct contact with either leads or customers, it is imperative that you keep tabs on performance. With a conversation intelligence solution, you can efficiently monitor the actual success of your team of agents—their behavior, skill gaps, knowledge levels, etc.—all without forcing them to adopt distracting note-taking practices or accept intrusive measurement techniques.
Agents can quickly discern who they should prioritize interacting with at any given time thanks to conversation intelligence being closely linked to customer data. Instead of interactions happening essentially in the dark, with conversation intelligence tools, they happen in context and can be mapped directly to the stage of the customer journey an individual is currently at.
Using the exact keywords and phrases customers have chosen to describe their own experiences with your brand to map out a growth strategy or a marketing approach is relatively easy to do with the help of conversation intelligence. Your marketing team should be grounding their efforts to raise brand awareness in the actual experiences of your audience through the use of conversation intelligence.
Gaining a better understanding of your customers allows you to monitor customer sentiment more accurately and capture the Voice of the Customer (VoC). By gaining insights into the behaviors and other signals customers exhibit when they're at risk of churn, you can take a proactive approach to ensuring a positive customer experience throughout the entire customer journey.
Conversation intelligence provides a significant competitive advantage to companies that leverage it effectively. It provides unprecedented visibility into what customers want, need, think, and feel, allowing you to fine-tune every interaction to drive customer satisfaction and improve results.
This blog post has been re-published by kind permission of CallMiner – View the
Original Article
For more information about CallMiner - visit the
CallMiner Website