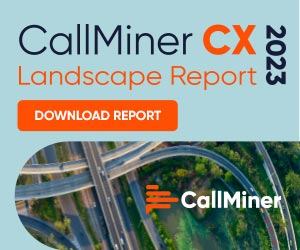 Conversation intelligence is a crucial tool for any business that wants to gain a deeper understanding of its customers and improve the customer experience.
It goes beyond simple call recording to analyze every interaction, whether that's voice or text-based, and understand not only what is being said but also the emotions behind what is being said, as well as the needs, expectations, and desires of customers.
With conversation intelligence, you'll gain insight into the key drivers of customer behavior so you can shape the outcome of every interaction.
But how does conversation intelligence work, and how can your organization benefit from this technology?
When you finish reading this article, you'll have a better understanding of conversation intelligence, how it works, its benefits, and what to look for when selecting a conversation intelligence platform.
What Is Conversation Intelligence?
Using artificial intelligence (AI) and machine learning, conversation intelligence analyzes every customer interaction, the emotions behind it, and how they influence customers' behavior.
Conversation intelligence can create transcripts of social media customer service interactions, chatbot conversations, and phone conversations, then analyze that data for the presence (or absence) of certain keywords, the meaning of the customers' words, and the sentiment and emotion behind them.
This information reveals what your customers value most and where you're falling short of meeting their expectations.
Every conversation is monitored, including audio-based interactions like phone calls as well as text-based communications through email, chat, SMS, and social media.
By converting unstructured data from these conversations into structured data, conversation intelligence allows categorization, tagging, scoring, and analysis.
For instance, a platform automatically identifies keywords and phrases and combines that data with variables such as word tempo, periods of silence and when they occur, agitation signals, and topic mapping.
The results of this process provide a wealth of information about agent performance, omnichannel contact centre performance, and customer satisfaction as well as actionable intelligence to drive outcomes.
Automated scoring, for example, can be used to measure factors such as compliance risk and customer satisfaction, while real-time guidance can help agents get conversations back on track.
What You Can Learn From Conversation Intelligence
Conversation intelligence helps companies understand the content and quality of customer interactions. These conversations reveal a treasure trove of information, such as:
Voice of the Customer (VoC) insights
Previously unknown customer pain points
Where the customer is in the buyer's journey
Feedback on products or services
Common questions customers ask about products and services
Common sales objections that prevent conversions
What customers think about your competition
Indicators of upcoming market shifts
Essentially, conversation intelligence reveals information that is difficult – if not impossible – to obtain using traditional means, such as through surveys or simply by asking.
For instance, you can ask customers what they think about your biggest competitor, but what they say may not be the honest answer.
By uncovering these hidden insights from unstructured data, you get to look behind the curtain and can leverage that information to maintain a competitive advantage, close more deals, and improve customer satisfaction.
Benefits of Conversation Intelligence
Conversation intelligence can be applied to many use cases, providing a variety of benefits to businesses, such as:
Overcoming the Challenges of Surveys:
Conversation intelligence insights can complement customer satisfaction and other surveys, overcoming issues such as survey fatigue, non-response bias, and agent influence that can skew results.
Customer Journey Mapping:
Because it monitors 100% of customer interactions, conversation intelligence makes it possible to accurately map the customer journey in detail.
Improving CX:
With detailed journey maps, customer experience teams can take proactive steps to improve CX at every touchpoint throughout the customer journey.
Improved Call Centre Performance:
Actionable insights into the drivers of customer behavior enables contact centres to improve first call resolution (FCR), average handle time (AHT), and other call centre metrics.
Increased Sales and Revenue:
Real-time, next-best-action guidance provides crucial insights agents need to change the trajectory of an interaction. This results in better conversions, increased sales, increased customer loyalty, and increased revenue.
Better Agent Training:
By identifying the signals that indicate an interaction is heading towards a negative outcome, companies can better train call centre agents to address these signals and re-direct conversations to drive positive outcomes.
Improved Employee Experience:
Conversation intelligence arms supervisors with the tools they need to provide targeted agent coaching, leading to agents who feel more supported and have greater success. As a result, they'll experience greater job satisfaction and loyalty.
Improved Quality Assurance and Increased Compliance:
Conversation intelligence monitors every interaction, identifying and alerting agents and supervisors to potential compliance issues. Real-time guidance helps to ensure compliance, and these insights help supervisors provide better compliance coaching.
What to Look for in Conversation Intelligence Platforms
When choosing a conversation intelligence platform, there are some important features to look for and buying considerations to weigh:
Analysis of Customer Emotion:
It's one thing to capture conversations, but the real value comes from identifying the underlying meaning and emotion behind the words that are spoken (and not spoken).
Omnichannel Analysis:
Traditional call centre analytics solutions focus on one channel – phone – but today's contact centres interact with customers across myriad channels, making omnichannel support and analysis a must.
Real-Time, Next-Best-Action Guidance:
Identifying potential issues during an interaction doesn't help agents redirect the interaction to reach a desirable outcome. Real-time, next-best-action guidance is the key to shaping interactions and driving customer behavior.
Compliance Monitoring for Industry-Specific Regulations:
The best conversation intelligence solutions monitor interactions for signs of non-compliance, provide real-time guidance to agents, and help supervisors provide targeted agent coaching to reduce compliance issues.
Regulations are specific to certain industries, and your conversation intelligence platform should offer industry-specific solutions.
Sales Effectiveness Features:
Look for a conversation intelligence solution that provides tools and insights to improve sales effectiveness, such as identifying cross-selling and up-selling opportunities and revealing optimal selling behavior to help reps close more deals.
Support for Operational Efficiency:
A conversation intelligence platform should empower your organization to improve processes, optimize onboarding and training, inform staffing decisions, and improve call centre metrics, all of which contribute to a healthier bottom line.
Conversation intelligence is a powerful tool that empowers organizations to drive customer behavior and improve performance with actionable, data-driven insights.
Companies that choose the right conversation intelligence solutions and leverage them to improve business performance maintain a distinct competitive advantage.
This blog post has been re-published by kind permission of CallMiner – View the
Original Article
For more information about CallMiner - visit the
CallMiner Website