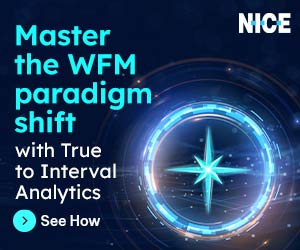 NICE have announced Colt Technology Services has renewed and upgraded their relationship with NICE Satmetrix.
Seeking additional depth of insight, Colt furthered its partnership with NICE Satmetrix to align with their need for new cutting-edge features like automated text analytics and custom metrics.
"Colt Technology Services has built our reputation around putting our customers first, which is exactly what we are able to do through the use of NICE Satmetrix," said Noah Roychowdhury, Director of Customer Intelligence at Colt Technology Services.
"Automated text analytics saves our analysis team time and effort while getting the most insight into the feedback our customers have provided. It is easy to sort comments by relevance and allows us to weigh data in a variety of ways.
"These tools provide an innovative, full-service solution that brings benefits to our employees and ultimately our customers."
Colt Technology Services connects over 900+ data centres around the globe, with over 27,500 on net buildings and growing. Colt is also recognized as an innovator and pioneer in software defined networks and network function virtualization.
Colt prides itself on providing the best possible customer service, with the organization striving to be the most customer-oriented business in the industry.
Through the use of NICE Satmetrix, Colt is able to break down trend analysis with interactive charts and populate standard reports that deliver metrics, allowing their agents to provide the highest possible customer experience.
"Colt understands the importance of feedback from customers and has been working with NICE Satmetrix to gain insight for several years now. The upgrade provides a greater depth of insight through new features, including automated text analytics," said John O'Hara, President, NICE EMEA.
"Colt also benefits from unlimited access to B2C and B2B Net Promoter Score (NPS) benchmarks, and instruction from the Net Promoter Masterclass that includes best practices and other new tools to empower Colt to create exceptional customer experiences based on the needs of their customers."
NICE Satmetrix delivers powerful customer feedback management software that brings together direct and indirect customer feedback to reveal a comprehensive picture of the customer's experience throughout the life cycle.
Flexible, purpose-built analytics deliver critical insights to employees in every role and drive adaptive workflows to ensure prompt, responsive action.
Forward-thinking companies rely on NICE Satmetrix to power customer feedback programs that deliver bottom-line results.