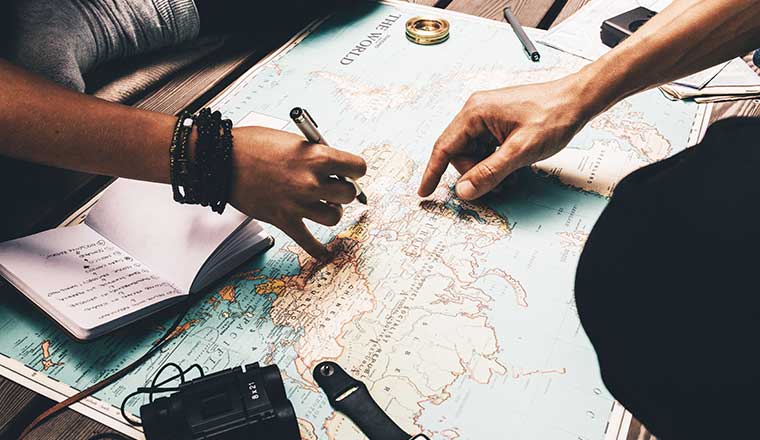 A report last week suggested that over half of UK consumers expect to be able to abandon using cash for shopping within the next two years.
This is good news – particularly given that payment is often seen as a main barrier for seamless customer journeys.
When designing customer journeys, it's important that organisations focus on streamlining those parts of the experience that demand more user effort.
As consumers, we gravitate to those websites, stores or services that take the effort to design and deliver more seamless experiences – and consequently those that don't seem less and less attractive.
So it's critical that customer journey designers don't just operate in a vacuum. In the US it's estimated that 70% of households already experience simple 1-click shopping and payment with Amazon Prime, and – according to Kantar Retail research – 20% of those Prime members already have a voice-enabled smart home assistant at home.
Also, Gartner predicts that 75% of US homes will have Amazon Echo or Google Home smart speakers by 2020, representing some 138.2 million devices.
Delivering Frictionless Payment Solutions
With this level of penetration, people – quite rightly – will want a similar type of 'frictionless' payment experience from all the other organisations they engage with. They will also quickly recognise when engagement isn't 'best practice'.
For example, it's great that 50% of retailers now allow Apple Pay users to conduct unlimited mobile transactions via their phones, but we're frustrated when we hit the £30 limit for contactless payment.
However, if you forget your wallet, you can still pay for your weekly shop at Sainsbury's if you've got an iPhone or an iWatch.
Taking Things to the Next Level
Where payment still remains a friction point, more innovative businesses are finding new ways to address the problem.
Again Amazon is setting the agenda here with its Amazon Go 'Just Walk Out' check-out-free shopping experience, where you simply use the Amazon Go app to enter the store, take the products you want and leave. It's still being trialled at a dedicated site in Amazon's Seattle HQ, but watch this space.
Other organisations are also accelerating their innovation. At Mexican restaurant chain Wahaca, for example, you can use their app to pay your bill, split it with your friends, and leave when you're ready – no more waiting for someone to come and take your payment.
Similarly, UK 'challenger' bank Monzo, which talks about being focused on solving customer problems rather than selling financial products, has recently partnered with Deliveroo to offer a bill-splitting feature.
Customers can now generate a Monzo.me link from within the Deliveroo app, and share it with friends via WhatsApp, Messenger or other share sheet options.
Extending Granular Payments to New Audiences
It's not just at the consumer-level that this kind of design-infused innovation will make a difference.
Being able to handle customer micro-payments directly could mean that an insurance company, for example, could allow customers to 'flex' their policy – maybe adding holiday cover for driving in Europe, or adding another driver for a short period.
The ability to accept more granular, frictionless payments has the potential to provide service developers and customer journey designers with compelling new ways to engage customers.
It's this kind of design-led innovation that Sabio will be discussing at the 'The Art of CX Conference' on London's Southbank on the 12th of October.
With presentations outlining 'The Art of CX', 'What AI means for the Customer Journey', 'The Future of Conversational Commerce', and the need for 'Intelligent Design across the Customer Journey', it's a great opportunity for customer engagement specialists to hear how intelligent UX design will be at the heart of efforts to deliver experiences that really work for their customers.
To see the full agenda and register for free, click here.
This blog post has been re-published by kind permission of Sabio – View the original post
---