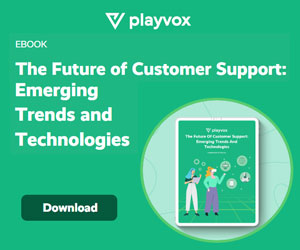 What is Customer Service?
Customer service is the service provided to the customer throughout their interaction with an organisation. In terms of the contact centre, this is the interface between companies and their customers, whether it be queries or problem solving.
High-quality customer service increases the likelihood that a customer will stay with the organisation, boosts confidence within the customer, boosts loyalty and therefore increases the propensity to recommend the company, potentially increasing the customer base.
Good customer service actually focuses on the customer and what they want rather than what the organisation thinks they want. This knowledge can be found by listening to the customer and acting on what they say to the frontline agents. This feedback prevents a misalignment of expectations and service, meaning that the customer will be more satisfied.
Tools such as social media can help engage with the customer and solve their problems. For example, on Twitter a customer may tweet about good service, a positive engagement, or they may tweet their disgruntled opinions, which is negative engagement. When a customer tweets negatively, this can offer an opportunity to change their opinion if you can resolve the matter in a manner pleasing to them.
What Makes Bad Customer Service?
Usually bad customer service comes from the customer being unhappy either before or while they are in contact with the contact centre. This may originate from a problem in the product, long call queues, or the attitude of the agent.
It is said that 'only 10% of arguments are from difference of opinion, 90% from the wrong tone of voice'. This can be applied to the service given by an agent.
For example, two different customers have the same query and call the call centre. They are responded to in the same way, with the same script, and the outcome showed one customer believed they had good customer service and the other thought otherwise. The difference between two customers may have just been due to the tone of voice. It is well known that the tone of voice is important, as a monotonous pitch can leave a negative impression.
Want to improve your customer service? Look at our Customer Service Tips  or alternatively look at the Top 10 Tips for Exceptional Customer Service