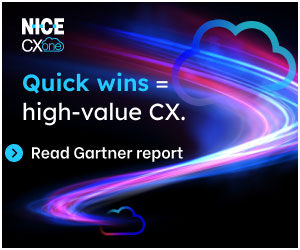 We asked our panel for some top tips on how to deliver an exceptional customer experience.
1.    Have a clear idea about how to manage unhappy customers
Have a clear idea about how your company manages unhappy customers.
This way you can assure your agents that processes are being managed to avoid them having to deal with the same issues coming up again and again.
This should also improve overall customer satisfaction as recurring issues will be addressed, preventing future customers from encountering the same problems.
With thanks to Nerys
2.    Always share the outputs of customer satisfaction surveys
Always share the outputs from any customer satisfaction surveys with every member of staff in the business.
This will help to remind agents that their efforts are recognised, as well as steer them back in the right direction if they go off course.
With thanks to Danny
3.    Equip your agents with EQ skills
We have now led our clients away from "transactional" and scripted customer service, and are seeing great results on developing agents' EQ (Emotional Quotient) skills.
This helps agents (in a short time) to build early trust and rapport, stop weak words and phrases and ask powerful questions to get the full picture. It is especially useful for angry customers, and for passive customers, too.
With thanks to Scott
---
Build excellent rapport with your customers using The Top 25 positive words and phrases.
---
4.    Encourage your agents to take ownership of problems
We encourage our operators to take ownership of problems and spend time dealing with the customer, rather than escalating or passing over the problem.
This gives advisors a real sense of pride in their job and means they are taking their own action and really shows excellent customer service.
With thanks to Hannah
5.    Monitor the number of call-backs to ensure agents get it right first time
We analyse whether customers have to call back – if we can allow agents to get it right first time, the extra few minutes that might take means that the customer has had a resolution on the first attempt, so saves cost in the long run!
With thanks to Scott
6.    Measure AHT and quality together
We use average handling time to monitor our agents, but we couple it with a quality measurement to ensure that customers aren't rushed off the phones without their problems being properly resolved.
With thanks to Ben
7.    Focus on scoring what is important to the customer
I've found previously that too much emphasis has been placed on "scoring" internal processes.
I now focus on scoring and therefore driving what is important to the customer.
With thanks to Lesley
8.    Develop your agents and empower them with knowledge
Rewarding advisors with "time off the phones" gives a negative impression of the day-t–day work they do.
Instead, reward them with individual projects which may or may not require calls. This aids advisor development, empowers them and gives them further knowledge of the business.
With thanks to Hannah
9.    Instant message your agents each day to flag up recurring problems
At least once a day, via interoffice instant messaging, we ask the call centre agents if they are noticing any trends in the calls they are receiving.
This allows us to address any issues and inform the floor of tools or solutions.
With thanks to Brian
10.    Learn from your mistakes and always keep the customer informed
We aim to get it right first time every time. It doesn't always work, but when it doesn't, we take that as an opportunity to develop ourselves, so that we get it right from that point onwards.
We ALWAYS keep the customer up to date so they don't become frustrated by not knowing what's going on in the background.
With thanks to Grainne
For more great tips on delivering great customer service in the contact centre, read our articles: