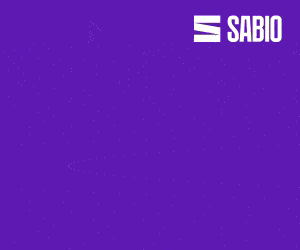 Matt Dyer of Sabio argues that the service component of digital transformation is still being overlooked.
While brands have invested significantly in optimising their digital sales channels, paying close attention to key metrics such as conversion and propensity to buy, it's perhaps surprising that so little focus has been applied to the digital service funnel.
Given that service is such a critical part of end-to-end engagement,  it's now time for brands to apply the same focus and analysis to how digital service processes can add value to the experience. You can't just introduce a chatbot without understanding exactly where it fits within your broader service framework.
Today's reality is that the majority of organisations don't actually understand what impact poor self-service processes could be having on their overall customer experience.
According to ContactBabel, 21% of enterprises admit that they simply don't know what percentage of callers have been trying to engage via self-service before calling in to their contact centres. Simply offering a FAQ to resolve things doesn't really help, as only 10% of callers take time to read FAQs before calling.
So what can organisations do? First, it's important to understand what a great digital service funnel looks like from a metrics perspective. Different organisations have different expectations here, and clearly service funnel design varies by industry and size.
It's important here to go back to first principles and build your digital service funnel around your brand's experience signature. This should involve some primary research to understand what customers expect from your brand's service experience and analyse what is actually happening on your website.
Finding out what works best for customers is important, but you'll then need to establish KPIs and gather metrics to confirm you're on track.
Having a data-driven approach helps you in understanding what does and doesn't work here, with metrics such as Voice First Contact (VFC), Web Contact – No Self Service (WCNSS), Failed Self-Service Attempts (FSSA) and Total Non-Successful Digital Self-Service (TNSDSS) all contributing towards refining your digital contact strategy.
The good news is that building an effective best-practice digital service funnel can unlock significant value for your broader digital transformation initiatives.
Speed and convenience are obviously top priorities for customers, and getting this right can result in a significant uplift in web/mobile conversions, reductions in calls into your contact centre and also improvements in your key CSAT and NPS metrics.
For more information about Sabio - visit the
Sabio Website