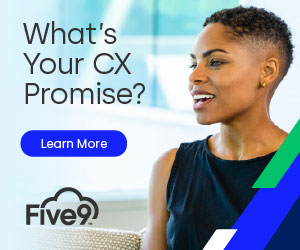 After two years of exclusively virtual events, the time has finally come. On the 9-11th of May, our Five9 CX Summit EMEA will take place for the first time in-person in at the Hilton Porto Gaia in Portugal – and to be honest, we can't wait!
In this exciting location and environment, you will have the opportunity to network with CX experts and peers, as well as explore new contact centre technologies and strategies for customer engagement and more. You won't want to miss out!
Contact center innovation is now a mandate for companies worldwide across various industries to stay ahead of consumer expectations and deepen customer loyalty.
Join us in Porto to engage on-site with CX experts, contact center leaders, industry analysts, and Five9 executives to learn more about how leading organizations reimagine their customer experiences and deliver on their CX promise.
Learn how Artificial Intelligence, Automation, and Cloud are coming together to deliver outstanding customer service.
What it's About
For this event, we have put together a supporting program with the most important topics around Contact Center and Customer Experience.
One focus topic of the event is the transition from on-premises solutions to the cloud. Learn how this can be done not only efficiently, but successfully. Because an effective transition brings companies benefits such as improved flexibility, scalability, efficiency, cost savings and more.
We'll show you how companies are developing a roadmap for implementing a cloud contact center with embedded AI and automation – a crucial point for handling customer concerns more effectively and quickly and providing them with an all-around positive customer experience.
The Five9 product and solution roadmap. We'll show you what's new in self-service CX. This includes digital channels, the use of analytics and insights to help agents make faster and better decisions so businesses can best adapt to their customers' needs.
Also learn how you can tailor the Five9 platform and partner solutions to your individual needs and requirements. We will introduce you to different use cases that are already in use today and which will be relevant for the future.
We hope to see you at the Hilton Porto Gaia !
Our Five9 CX Summit EMEA in Porto is the perfect opportunity to learn about the latest developments in the context of customer experience such as Cloud technologies and Artificial Intelligence. Don't miss out on this opportunity. Register now. Be ready to take your customer experience to a new level!
This blog post has been re-published by kind permission of Five9 – View the
Original Article
For more information about Five9 - visit the
Five9 Website