Do you need to tune up your contact centre to make it easier to keep in touch with your customers.
In this webinar we look at a number of ways to tune up your contact centre to make it easier to operate and to stay in close contact with your customer. Topics range from improving productivity to better dealing with mobile customers. Thursday 15th May 2014 @ 3.00pm UK time.
And as it will be an interactive webinar you will also be able to participate in the discussion, share your tips and vote in our polls. We will also feature a live web chat in conjunction with the webinar, so that you can share your ideas.
Panellists
• Martin Hill-Wilson, Brainfood Consulting
• Mark Dunn, NewVoiceMedia
• Jonty Pearce, Call Centre Helper
Topics discussed
• Latest trends in contact channels
• Improving productivity
• Reducing customer effort
• Mobile customers
• Personalisation
• Field services
• Mobile Apps
• Top tips from the audience
Sponsored by NewVoiceMedia.
This webinar is held at 3.00pm UK time, 4pm in Paris and South Africa and 10am in New York.
Topics Discussed
Latest trends in contact channels
Improving productivity
Reducing customer effort
Mobile customers
Personalisation
Field services
Mobile Apps
Top tips from the audience
Panellists

Martin Hill-Wilson
Brainfood Consulting

Mark Dunn
NewVoiceMedia

Jonty Pearce
Call Centre Helper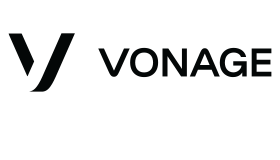 This webinar was brought to you by Call Centre Helper and is sponsored by Vonage