In this webinar we look at 10 ways in which contact centre performance can be improved.
Through a combination of techniques, such as coaching and motivation through to the way that technology can help, we look at clever ways to improve performance.
Thursday 26th March 2015
Panellists
• Paul White – mplsystems
• Nick Drake-Knight – NDK Group
• Jonty Pearce – Call Centre Helper
Topics discussed
• Customer service excellence
• Designing a high performance culture
• Motivating contact centre employees
• Coaching tips to improve performance
• Bringing in behavioural changes
• Removing blockages from the agent desktop
• How technology can improve performance
• Top tips from the audience
Sponsored by mplsystems.
This webinar is held at:
•
• 2pm in Paris
• 3pm in South Africa
• 9am in New York
Topics Discussed
Customer service excellence
Designing a high performance culture
Motivating contact centre employees
Coaching tips to improve performance
Bringing in behavioural changes
Removing blockages from the agent desktop
How technology can improve performance
Top tips from the audience
Panellists

Nick Drake-Knight
NDK Group

Paul White
mplsystems

Jonty Pearce
Call Centre Helper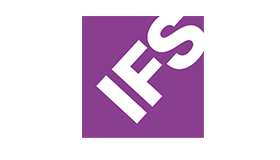 This webinar was brought to you by Call Centre Helper and is sponsored by IFS