In this webinar we look at how to make customer service much more proactive and improve overall customer satisfaction.
Thursday 12th June 2014
We will also look at ways to vary communication styles and to move across multiple contact channels.
Panellists
• Mike Allen, FCR Practice Leader, Right First Time Contact Centre
• Frank Sherlock, Business Director, Genesys
• Jonty Pearce, Call Centre Helper
Topics discussed
• Anticipating customer problems before they happen
• Keeping customer promises
• Sending confirmations by email and SMS Text
• Dealing with service outages
• Proactive notifications
• Customer service through outbound calling
• Customer surveys and follow up actions
• The optimal times to make a proactive contact
• Top tips and questions from the audience
Sponsored by Genesys.
This webinar is held at 1.00pm UK time, 2pm in Paris and South Africa and 8am in New York.
Topics Discussed
Anticipating customer problems before they happen
Keeping customer promises
Sending confirmations by email and SMS Text
Dealing with service outages
Proactive notifications
Customer service through outbound calling
Customer surveys and follow up actions
The optimal times to make a proactive contact
Top tips and questions from the audience
Panellists

Mike Allen
FCR Practice Leader – Right First Time Contact Centre

Frank Sherlock
Business Director – Genesys

Jonty Pearce
Call Centre Helper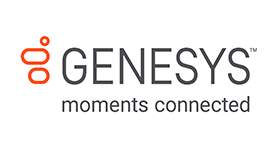 This webinar was brought to you by Call Centre Helper and is sponsored by Genesys