Webinar: Proactive Customer Service – How to do It Well
---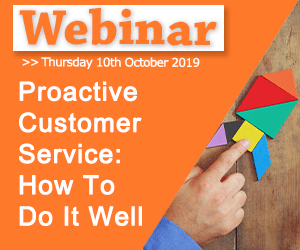 Webinar Date
- Thursday 10th October 2019 at 14:00pm UK time
Click here to register
Do you want to reduce contact volumes, increase customer satisfaction and improve customer retention?
A proactive customer service strategy could be just what you are looking for.
Of course there are key pitfalls to avoid, such as failing to align messaging between departments and sending promotional content to unhappy customers. But, if you can get your strategy right, the benefits will likely be major.
In this webinar, we'll examine how to use proactive customer service to improve your customer journeys and avoid the common mistakes that do just the opposite.
And as it will be an interactive webinar, you will also have the opportunity to share tips and ask questions of the audience and other attendees. We run an interactive chat room in parallel with the webinar.
Panellists

Christopher Brooks
Clientship

Mike Murphy
Genesys

Jonty Pearce
Call Centre Helper
Topics to be discussed
Improving customer journeys
Personalisation
Predicting customer behaviour
Reducing contact volumes
Lowering customer effort
The role of technology
Top tips from the audience
Don't miss this webinar!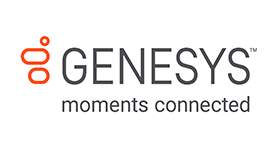 This webinar is brought to you by Call Centre Helper and is sponsored by Genesys.
You won't want to miss this exciting webinar.


Click here to register
This webinar is held at 14:00pm UK time, 15:00pm in Paris, 15:00pm in South Africa and 9:00am in New York. A replay facility will also be available.
If you are attending one of our webinars for the first time, we suggest you arrive 10 minutes early to allow for the software to download successfully.
---