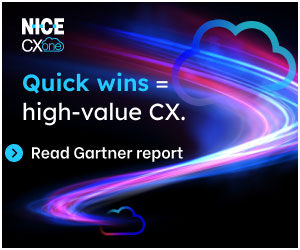 An estimated 60%–80% of contact centre agents are currently working at home, and at least 30% of those agents are expected to remain working from home even after there is a vaccine for COVID-19.
For years, contact centre leaders have voiced frustration about their inability to find and recruit the quality and number of resources they needed.
DMG believes that the pandemic will usher in new approaches and practices for contact centres, some of which are in the areas of hiring, training and onboarding, that will enhance their operations.
Below is a list of practices for hiring work-at-home (WAH) employees for contact centres. All of these practices have been proven in the field, although what works for one company does not always succeed in another.
So, please try these out and select the ones that facilitate your hiring process, and modify the ones that are less successful.
Create a formal WAH programme for your contact centre staff, and include agents, supervisors, managers, quality management specialists, business analysts and all other contact centre jobs in the programme. (This programme will have many components and should include a 3-month trial period.)
Update all job descriptions and ensure they accurately reflect all job responsibilities, timeframes and WAH guidelines.
Create a WAH agreement that addresses all employment requirements.
Create a multi-tier interview process to limit the time required for hiring personnel.
a. For starters, use a competency-based assessment tool as part of the hiring process to ensure that candidates have the necessary skills and are highly motivated self-starters.
b. Conduct behaviour-focused interviews. This can be done using a hiring application and/or by live interviewers.
c. Interview candidates in each of the channels they will be supporting.
Perform thorough background checks on prospects who pass the multi-tier interview process
Once your new employees are hired, they will need to be trained. A surprisingly large number of contact centres that employ WAH staff require them to come into the office to be trained.
As this is not currently possible, companies need to come up with new practices to fully train their staff remotely. It's likely that providing remote training will improve the success of your WAH programme, as it is likely to expand the geographical market for your labour pool.
Here are some best practices for onboarding new contact centre employees. Again, each company should give them a try, select the ones that work and modify others, as needed.
Create a comprehensive new-employee training programme for each category of workers – agents, supervisors, managers, QM specialists, BI analysts, etc. If you already have training programmes, update and modify them so they can be delivered 100% remotely.
a. If the budget allows, hire training content creation specialist(s) and at least one stand-up trainer who can deliver the training courses either live (via video) or recorded.
b. DMG recommends creating a series of discrete modules to be used with relevant groups of employees and be modified easily as requirements change.
c. All training modules should include quizzes and/or assessments to measure training efficacy and skill competencies.
d. Each module should include practice sessions.
e. Acquire an eLearning and coaching solution that helps automate and manage the training process for new employees and on an ongoing basis.
At the completion of the formal training programme, employees should have a minimum 2-week "nesting" period where they have immediate access to a highly knowledgeable team leader whose priority it is to assist them.
Use a knowledge management (KM) solution and keep it current, to ensure contact centre staff have access to the information they need to perform their jobs.
Use a chat application to enable bi-directional communication between agents and supervisors and agents and agents. Additionally, allow for online communities to facilitate the sharing of ideas.
Use the workforce management solution to schedule a daily communication session between each employee and their supervisor or manager.
Use mobility to engage employees and make them active participants in setting and managing their schedules.
Design and encourage team-building activities.
Keep all employees up to date about operational, procedural and system changes and enhancements.
Use a formal employee feedback process to understand their motivation, perceptions and suggestions, so that they feel part of the team and enterprise mission.
The benefits of hiring WAH employees is that they can be located in any place, domestic or international.
And while the lack of geographical boundaries opens up new labour markets for companies and opportunities for prospects, it also presents legal and practical challenges that companies will need to take into consideration.
However, on balance, the benefits appear to far exceed the challenges, and companies can focus their hiring on the states or countries where they want to operate, limiting their risk exposure and regulatory constraints.