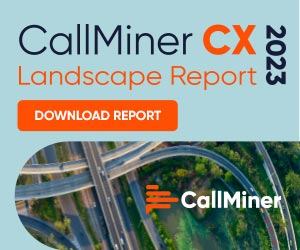 Bringing new hires into your organization is rarely an easy task. Managers have a lot of factors to consider when candidates are available and needed. Call centre agents are uniquely positioned to make an impact within any organization as they interact directly with customers at key moments in the customer journey.
Choosing top-notch agents is of the utmost importance to preserve your brand's reputation and delight your customers. As difficult as selecting the right call centre agent candidates may be, selecting those who will be allowed to work remotely can be an even larger challenge.
Besides the usual traits of ample enthusiasm and the ability to learn quickly, work-from-home call centre agents must have a whole new set of skills to meet the requirements of their remote positions.
Choosing the wrong people can set your company back and create a talent retention problem. By selecting the right agents from the start, you'll be better positioned to maintain agent job satisfaction and boost retention, while keeping your company's reputation in the clear.
What to Look for in a Work-From-Home Call Centre Agent
Call centre agents are often trusted with confidential information concerning hundreds of customers. Choosing the right agent can mean more than simply meeting quotas; a wrong choice can cost your company its reputation and turn once-satisfied customers away for good.
To avoid the negative consequences disruptive agents can cause, you will need to come up with a checklist of attributes and skills trustworthy agents should possess and check for these in every prospective hire.
Here are a few great things to look for when hiring a new call centre agent to work from home:
Solid Technological Skills
Call centre agents navigate a wide variety of highly technical tools in order to provide prompt and helpful service to customers.
Naturally, the exact tech stack that agents utilize may vary dramatically from company to company, making exacting demands on in-house tool experience impractical when seeking out new hires.
Systems can even vary between call centre divisions within the same company; outbound agents could be using any number of sales enablement tools to convert leads, while team members on the inbound front could find themselves leaning on customer relationship management systems to keep relevant details close at hand.
To find great work-from-home call centre agents, you should take time to assess their tech literacy and ensure that they can get up to speed with new software tools in a reasonable amount of time.
Proficiency with a wide range of devices and software solutions can differentiate a good hire from a great hire. Applicants should be well versed in using phones, computers and web browsers.
They should also be able to type a minimum number of words per minute (which may differ from call centre to call centre) to keep up with spikes in call activity.
It's also important to consider whether your new hires have the kind of equipment on hand that they will need in order to complete their work each day. If your company will not be providing special hardware for agents to use, then it may be necessary to screen out applicants who do not have the right equipment.
Patience and Decision-Making Skills
Creative decision-making and an abundance of patience are generally considered positives for call centre agents. For those expected to work from home, these skills are tantamount to success on the job.
Agents who deliberate too long on a possible solution while customers wait impatiently on the line are likely to cause more issues than they can solve.
Having the ability to make a reasonable decision quickly is invaluable in a controlled call centre environment, but even more so when calls must be handled from home (where distractions abound).
Patience is just as important as an ability to make decisions quickly. Without patience, new hires may find it difficult to deal with rude or objectionable callers in a professional manner. Managers are not present to fix failed communication attempts when agents work remotely, so patience is a must.
Strong Self-Motivation Skills
Candidates for traditional call centre positions can be monitored onsite to ensure they remain productive. However, things change dramatically when agents are moved off site and allowed to work from home.
Maintaining reasonable productivity while off premises comes down mostly to each individual agent's own ability to stay focused. Self-motivation is key as managers are not physically present to intervene.
Assessing potential work-from-home call centre agents' self-motivation skills before bringing them on board is crucial to creating a team that can function reliably despite operating remotely.
This blog post has been re-published by kind permission of CallMiner – View the
Original Article
For more information about CallMiner - visit the
CallMiner Website