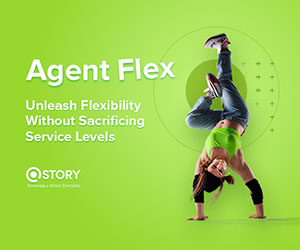 If you spend time browsing job boards, there's a great chance you'll come across adverts for real-time managers, much like the ad I found:
---
Real-Time Manager
As a Real-Time Manager, you will oversee short-term forecasts and resource planning cycles for relevant business units; producing schedules for all call centre staff against forecast data.
You'll ensure optimal use of resources across our extensive network of call centres, with a responsibility for ensuring that the right people are in the right place, at the right time.
You'll analyse data trends, forecast issues and recommend changes to our resources – helping to eliminate performance risk before it happens.
To achieve success in this role, we need an individual with:
Familiarity with contact centre resourcing, and best practices in maintaining optimal levels of activity.
A highly analytical nature, at ease identifying and explaining trends in data, and producing reports that examine and forecast correlations.
Confidence in Excel, with a sound systems knowledge and understanding of contact system telephony.
Expertise in contact centre technologies, including: QMAX, CMS, Avaya, EG, Call routing, ACD functionality, reporting and more.
Great communication skills, as well as a confidence to make difficult decisions and challenge colleagues.
Job Type: Full-time
Contract Type: Permanent
Hours: 37.5
Salary: £16,000
---
There's no doubt that someone with these skills and proficiencies would be an asset to most call or contact centres. The person described would be experienced in all aspects of call centre performance and well versed in the technology. They're confident, analytical and great at communicating their ideas. Their expertise could help you to improve your operation's performance with intraday management.
But is £16,000 an appropriate salary for someone so experienced? Is it enough to convince someone with those skills to apply for the job? Will it really help you win over someone so desired by call centres worldwide?
This job posting is reflective of a problem so many contact centre teams are suffering. As contact centres become aware of the transformative performance benefits real-time intraday management (or just intraday for short) can provide, the first instinct is to build a real-time team.
The problem arises because there is confusion in our industry over the difference between real-time adherence (RTA), and intraday management:
1. Contact Centres Are Often Looking for a Real-Time Administrator
A contact centre might be thinking of intraday management primarily as an administrative task. Real-time administration is essential: monitoring attendance, ensuring sick days get covered and schedules are adhered to, but this is not intraday management. Even though call centres will refer to these people as real-time managers, they're really doing an administrative role.
A person with the skills described in the job above would be over-qualified for an RTA job, and quickly become bored of the administrative role.
The important difference between RTA and intraday management is that RTA is about checking that staff are adhering to their schedule, while intraday management is checking that the schedule is sound before driving RTA.
2. Using Intraday as a Crisis Management Tool
Some contact centres think of intraday management as a coping mechanism for putting out the day's fires. They have a person or sometimes a team of people who ensure agents' shifts get covered when they don't turn up to work, and scramble to get staff to help limit the service level impact of unexpected call volume surges. Some days it might work out well. Other days might be best forgotten. It's extremely hard to get the changing requirements of the day right if your intraday activity is primarily a speedy response to an unfolding crisis.
Intraday management does solve on-the-day problems, but importantly, it does so proactively. Instead of having somebody chase their tail all day, running problem to problem, a true intraday management implementation will have someone sufficiently qualified with the appropriate tools to prevent the outcome of the day being left to chance.
A person with the advanced skill set we see in the job listing above, skills born from industry experience and an inside-out knowledge of contact centres, when supported by the right intraday automation tool, will be able to tackle the proactive nature of intraday management. But realistically, a salary of £16,000 will not secure someone with these attributes.
Automating Intraday Management
Intraday management using your WFM schedule gives you a 'heads up" as the day starts, identifying performance threats and opportunities ahead of the event. It then provides you with solutions and suggestions for staff utilisation at regular intervals throughout the day, managing all the communication between affected staff and systems.
It's very difficult, if not impossible, to do intraday management manually. However, companies implementing intraday automation are finding immense benefits. SaaS systems, like our own ArtiTM (Automatic Real-Time Insights), automate intraday processes using advanced algorithms, machine learning and artificial intelligence. They link to the WFM and ACD systems, using their data to pre-empt potential threats, identify periods of staff under-utilisation, redeploy agents, and communicate changes to the plan as needed.
Intraday automation has been shown to increase customer satisfaction by 37%, and staff utilisation by 55%. It's also been demonstrated that companies using intraday automation enjoy a 3-fold increase in company profitability compared to non-adopters. These quantifiable benefits justify paying the right amount for the skilled individuals needed to manage your intraday activities. No need to hope and pray for a rocket scientist who will accept the minimum wage.
To find out more visit: https://qstory.ai