Michelle Ansell, Managing Partner at Douglas Jackson Recruitment Consultants, explains the true cost of a bad hire in the contact centre – and how to turn things around for a more positive, longer-term approach to recruitment and staff retention.
What Is the True Cost of a Bad Hire?
The combined 'direct' and 'indirect' costs of a bad hire are alarming!

Based on a worked example (from this Recruitment Process Audit based on a study researched & published by the Recruitment & Employment Confederation) of an 80% retention rate of 60 new employees over a 12-month period, who were on a £23,000 agent salary and stayed for approximately 6 months each (plus a 10% recruiter fee), the findings revealed over £300,000 in direct costs, including:
£157,044 in unrecoverable salary
£42,462 in wasted management and training time
£55,200 in recruitment agency fees
£63,250 in lost productivity
Not only that, but a further estimated £480,000 in indirect costs, including:
£115,000 on lost team productivity
£82,800 on indirect staff turnover
£231,840 in loss of business
£57,500 in impact on reputation
Resulting in a total cost of £805,096, at £67,091 per bad hire, and that's just for an agent! The higher the salary, the more these costs escalate.
★★★★★
Where's It All Going Wrong?
Here are some of the most common issues and misconceptions that are contributing to these alarming costs:
Poor Hires Affect the Performance and Morale of the Whole Team
Introducing a new hire who's not a good performer can immediately bring down the overall performance and morale of the team – affecting longer-term productivity gains.
For example, driving a culture of 'quiet quitting', where people who would typically go above and beyond and put in extra hours scale their efforts back.
This in turn puts additional pressure on the business and the performers who are still doing more and picking up the slack, bringing morale down and reducing overall productivity.
A Never-Ending Cycle of People Leaving
We've all seen it. Once one person leaves, it can quickly trigger a knock-on effect and leave you feeling as though you're in a never-ending cycle of people leaving – to the detriment of those left behind. And so the cycle continues.
Not only that, but when people are leaving and morale is low, it can also make it more likely that someone in the team could be poached by a well-timed approach from another recruiter or contact centre.
Looking for ways to reduce employee attrition, read our article: Top 20 Ways to Reduce Attrition Rates in Your Contact Centre
Accepting High Failure Rates as the Norm
Another issue is that many contact centres accept their attrition rates as par for the course and talk openly about their 70% staff retention rate (for example) as the norm.
But stop and ask yourself, where else would you tolerate a 30% failure rate?
But stop and ask yourself, where else would you tolerate a 30% failure rate? In any other process in a business, you'd be looking to re-engineer that process or improve it significantly. Recruitment should be no different.
There's also an element that the wider costs are often overlooked by Finance, as these hidden costs aren't on a spreadsheet as such and it's not a 'pound spent', so it doesn't tend to be as visible.
Missing Out on the Best Talent
When there's slim pickings for the best talent and it seems the best people have already been snapped up, it makes it harder to find the right people for your team and contributes to retention and productivity rates.
This brings its own costs, as it's estimated that the top 10% of talent perform at 8 to 10 times more than a B player.
Hiring shouldn't be an afterthought and mad grab for whoever is available, it should be proactive and considered well in advance to make sure you have the very best people filling your positions.
Looking to discover how to make the best use of the time you have – even when recruiting under pressure? Read our article: 6 Top Tips for Maintaining Quality Recruitment Under Pressure
Focusing Too Much on Reducing Costs
Another mistake is that many leaders take a cost-cutting approach to recruitment, instead of focusing on process improvement, getting the best results, and thinking of it more like an investment.
What if it costs a little more but improves the results?
A cost-cutting approach can be a downward spiral. Instead, leaders should take a people-first approach, not look for quick-wins in cost-cutting, as you may actually be scoring an own goal.
★★★★★
How to Turn It Around
Here's some advice on helping get the most out of your recruitment investment:
1. Start With the End in Mind
All too often, recruitment is an after-thought and so much of an everyday occurrence that no one seems to stop for a minute and ask "how can we do things better?"
Make time to ask yourself and your team that question and then make positive changes.
2. Review YOUR Recruitment Processes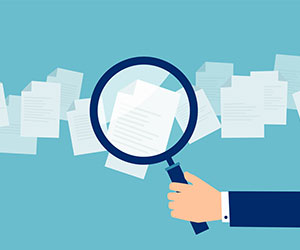 It really comes down to looking at YOUR recruitment process and being really honest with yourself about when you recruit, what goes wrong and doesn't work, what works really well, and what do you want to eliminate from that recruitment process?
Then map it out and plan it like you would any project or programme and you'll get a much better result. Don't be afraid to make changes and stop doing 'what you have always done'.
Also make sure to schedule the time you need. For example, to sit down every Monday to discuss how things are going with the team and review any next steps.
3. Take Another Look at Your Job Descriptions
A lot of job descriptions are truly awful! They're just a rehash of the same list of responsibilities year after year. They don't really sell an opportunity or challenge.
Be honest. Are yours good, or just a copy and paste job? If they could be better, sit down and make the time to make them better.
Why would someone want to apply for this role? What's in it for them? What are the challenges and opportunities?
For tips and advice for improving your job adverts, read our article: Are Your Job Ads Holding Back Your Contact Centre Recruitment?
4. Follow Up With Every Applicant
Make sure you follow up and engage with the people applying, as this can really affect your personal and business reputation, and help you get much better attendance rates at interviews.
Time poor? This is where automation tools can help you to acknowledge applications, and then you can personalize it over the top and make sure you do what you say you're going to do.
5. Conduct Better Interviews
Generally, people don't bother reading the CV, they don't plan and prepare the interview questions other than typical competency questions.
It can also help to do psychometric profiling earlier on in the recruitment process.
Buck the trend and conduct better interviews to sniff out the best candidates for your role.
It can also help to do psychometric profiling earlier on in the recruitment process, instead of leaving it to the end when you've already discounted the majority of applicants.
This approach can help you hire more of the people with the right behaviours, what we call the 'will' not just the 'skill'.
If you are recruiting for staff, read our article: Top 50 Customer Service Interview Questions – With Answers
Thanks to Michelle Ansell, Managing Partner at Douglas Jackson Recruitment Consultants, for this great article.
We have more great articles to help you develop your contact centre recruitment and onboarding processes that you should read next: