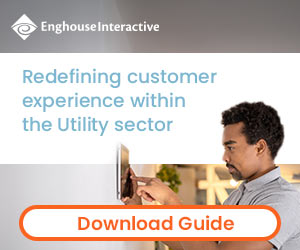 Call recording technology is now used by 95% of contact centres according to the latest research by Contact Babel for the UK Contact Centre Decision-Makers' Guide.
Just 1% of contact centres surveyed said that they have no intention of using call recording going forward. And interestingly, nearly one in five (19%) of contact centres said they are looking to update their call recording solutions.
Whichever category you sit within, the call recording market is evolving, whether this is through legislation or new technologies that will revolutionise the quality management space.
Here are just some of the key trends and influences that are coming down the line.
Compliance Challenges
GDPR and PCI/DSS are the two biggest compliance regulations that impact call recording. Both are already in place; however, while the GDPR came into effect in 2018, there is still some ambiguity around how it should be interpreted with respect to call recording.
The biggest impact is around the 'right to be forgotten', which gives individuals the right to request that the personal information stored about them is removed. However, this right doesn't automatically mean that businesses must delete this information if requested.
There might be multiple legitimate reasons for recording and storing information that override GDPR. There could be a legal requirement to keep a recording or it might be an obligation as part of fulfilling a contract. Equally, there could be a public interest reason for keeping recordings.
The second major regulation, PCI/DSS, which covers the recording and storage of credit card information, has been in place for a number of years.
The vast majority of businesses now operate systems and processes that ensure sensitive data is either not stored at all or kept in a highly secure manner.
Call recording systems have been providing methods to redact credit card information for almost as long as the regulations have been in force.
What is changing is the fact that contact centres are transitioning into multichannel operations, meaning that sensitive data must be redacted across all recorded media types.
Analytics
Call recording systems are still widely sold as a standalone application. But this part of the market is now reaching saturation point and the bigger growth area is around the associated analytics applications such as speech and text analytics that are sold alongside the core call recording product.
These applications are becoming 'more consumable' as the data extracted from them is being presented in a clearer, more comprehensible way.
They help eliminate the need for costly data scientists to interpret the information, in turn making the tools more attractive to mid-market enterprises.
Cloud
For many businesses upgrading their call recording solutions involves migrating to cloud-based communications. The cloud has obviously proven itself in terms of robustness, but businesses still need to understand some key considerations before they move their call recordings there.
For example, different vendors will have different security models and different ways of storing data.
At the same time, vendors offering analytics applications, like text transcription or text analytics, often use third parties to provide these services and pass sensitive recordings to the third party for processing.
Businesses need to be aware of this and assess the overall security of the solution accordingly.
In general cloud infrastructure is extremely secure, robust, redundant and cost-effectively scalable, more so than many on-premise systems.
Cloud call recording is a viable option, and indeed the preferred option for companies migrating their wider communications to the cloud.
Customer Journey Analytics
The range of channels and the complexity of how consumers interact with brands is driving a growing need to understand the entire process.
Customer journey analytics can be utilised to monitor this process and understand it more fully, including highlighting where customer service strengths and weaknesses lie.
As it is still a new technology, customer journey analytics is primarily being used by large enterprises today. However, it is evolving fast and we see it filtering down into the mid-market over time.
Robotic Process Automation/Artificial Intelligence
Everyone is aware of the potential impact of AI on the contact centre – and one area that is gaining ground is Robotic Process Automation (RPA).
Organisations today are starting to look at how AI and machine learning can be used to automate tasks such as quality management.
Previously supervisors would have had to listen to sets of recordings on a weekly basis, with the results then used to pinpoint agent training and mentoring needs, taking a lot of their time.
Introducing RPA into the quality process will provide the ability to monitor all calls instead of a sample and help to identify gaps and trends that need addressing.
Highlighting the Differences Between SME and Mid-Market Solutions
As we've seen, most contact centres use call recording, but the systems used by smaller companies tend to differ from those used by medium-sized businesses.
The biggest difference is that mid-market businesses are adopting value-added applications that complement call recording much more comprehensively, such as analytics solutions.
Analytics applications like speech-to-text transcription, speech and text analytics, and workforce management help enable competitive differentiation and customer experience, tangibly improving net promoter scores (NPS).
Smaller businesses, in contrast, still struggle to find the budget, manpower or expertise to operate such applications today.
If you are looking at upgrading or implementing a new call recording solution, there are plenty of exciting developments to consider:  from moving to the cloud, to the benefits of speech and customer journey analytics and the emerging influence of RPA and AI.
This blog post has been re-published by kind permission of Enghouse Interactive – View the
Original Article
For more information about Enghouse Interactive - visit the
Enghouse Interactive Website