We share the keys to creating a great contact centre reward and recognition scheme, with plenty of examples along the way.
It Is Not All About the Money!
Money is great, but it's not enough to motivate employees – unless you offer a lot of it, much more than the budget that you will likely receive for reward and recognition.
For a bonus or pay rise to actually lead to an increase in performance, it needs to be at least 5-7% higher than the employee's standard wage.
In fact, Psychology Today reports that for a bonus or pay rise to actually lead to an increase in performance, it needs to be at least 5-7% higher than the employee's standard wage.
So, we likely don't have the resources to motivate through money alone, meaning that we are going to have to be creative with our reward schemes in order to better motivate staff.
What can we do?
Well, according to Paul Weald, the Director of MCX, a good reward scheme will include the right balance of the following three elements:
The right rewards – We want to provide rewards that are meaningful for the recipient, which is why many schemes offer a choice of rewards, including experiences. This enables advisors to create positive memories that they'll forever link to their job.
Extra recognition – Rewards don't always have to come in the form of prizes, regular thank yous on an individual level are important. So, make sure you give informal praise as well as rewards, to ensure a regular show of appreciation.
Real-time feedback – In-the-moment feedback will always be more meaningful, which is why many contact centres use games to manage the rewards process, as there's that sense of immediacy.
These three points are key to consider, but there are also some lessons from behavioural science that we need to be aware of when putting together our reward schemes.
The Secret to Engaged Employees
While a good reward scheme will likely reduce attrition and absenteeism, the fundamental aim is to increase employee engagement.
With this in mind, Paul puts forward five key attributes of engaged employees, based on a study by US-based researcher Kurt Kaufman:
They want to know the desired expectations for their role so they can meet and exceed them
They are naturally curious about their company and their place in it
They perform at consistently high levels
They want to use their talents and strengths at work every day
They work with passion, and have a visceral connection to their company
These are good to keep in mind when designing our reward schemes, as we can incorporate elements that will ensure advisors know what is expected of them, recognize consistently good performance and utilize their key strengths.
However, before we share some great examples of contact centre reward schemes, there is something else that we need to be aware of.
For more great insights into the "make-up" of employee engagement read our article: How to Measure Employee Engagement
Behaviour Is Most Influenced by Immediate Consequences
To maintain employee engagement, we need to put together a plan with daily immediate consequences, in small relevant bites, that help to condition the hearts and minds of staff.
If you give a pay rise, that's great, but the following day, that has already happened. Such a pay rise is what we would call an "immediate consequence", but a quick appraisal from the team leader would also fit into this category.
If you give a pay rise, that's great, but the following day, that has already happened. Such a pay rise is what we would call an "immediate consequence", but a quick appraisal from the team leader would also fit into this category.
We therefore want to design a reward scheme that gives constant little boosts to an employee's motivation, creating multiple "immediate consequences" – instead of relying on a bonus structure that's actioned once a year.
If we stick to our plan of doing the latter, Paul warns: "The immediacy is lost, there is nothing new or additional to compel positive behaviours any longer."
"In fact, the scientists tell us that the absence of continual immediate consequences is usually the first and the biggest breakdown in an employee's self-motivating behaviour."
So, as Paul suggests, we want to break our reward scheme down into small, relevant bites and utilize the principles of engaged employees – as stated above.
A Good Sales Reward Scheme Example
In the run-up to Christmas, a retail client of Paul's wanted to maximize the efficiency of their call centre at the same time as incentivizing advisors to sell.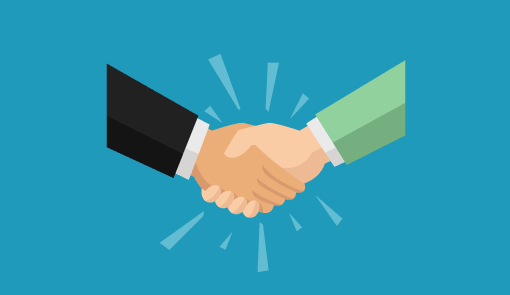 Good advisors could earn an extra £2 per hour through individual orders taken, but only if they achieved threshold targets for schedule adherence and availability.
The scheme ran cumulatively for a month and each day the "scores" for each advisor were produced.
The whole bonus would be paid at the end of the month, but only if the advisor achieved their cumulative thresholds.
The results for the centre were astonishing. Not-ready time was halved, sickness was negligible and orders per hour were up across the board, and most advisors had a nice Christmas as a result!
Why Was This Rewards Scheme So Successful?
According to Paul, the rewards scheme was successful for three key reasons:
1. It was relevant – It helped to bring a Christmas spirit into the contact centre, while improving schedule adherence and availability at a notoriously tricky time of the year.
2. It included daily updates – Each day, advisors could see how their bonus pot was building throughout the month, so people could see what their prize was.
3. It helped condition behaviours – Meeting sales targets is obviously important, but this scheme positively reinforced behaviours that helped to boost efficiency and flexibility.
A Good Service Example
A contact centre manager in a public sector organization asked each employee to answer the question: "If I gave you £5 as a special treat, how would you spend it?"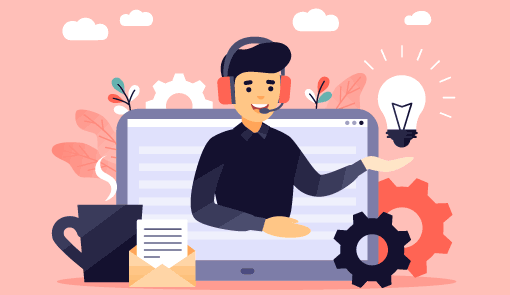 All advisors had to take part and write down their individual requests.
What the manager did then was to set a series of different challenges that, if the advisor exceeded them through their performance, resulted in their 'prize' being purchased and presented to them.
This indeed generated high levels of employee engagement, while keeping within the financial rules of the organization!
Why Was This Rewards Scheme So Successful?
As with the sales example, Paul pinpoints three reasons for why he believes this scheme was so successful:
1. It was meaningful – By asking advisors what they would personally like to have as a reward, the manager was providing something meaningful at a relatively low cost.
2. It involved peer-group competition – Everyone could see their colleagues earning these benefits, so everybody was very aware of it, creating healthy competition between staff and motivating them to improve their performance.
3. It was organizationally compliant – This example isn't about the money, as it's not necessarily cash-based, meaning that this public sector contact centre was able to abide by the rules of how prizes can be generated.
Where Can Reward Schemes Go Wrong?
While we hope that the examples above will give you a good idea for how to apply reward schemes in the contact centre, there are a number of factors that you need to be aware of when doing so.
Here are the three of the most common causes of reward scheme failures:
1. Your Contact Centre May Be Full of "CAVE Dwellers"
In his research, Kurt Kaufman found that whatever an organization tries to do, some employees will meet their ideas with a negative attitude and an unwillingness to change their behaviour.
For these types of employees, Kaufman coined the term "CAVE dwellers", with CAVE standing for: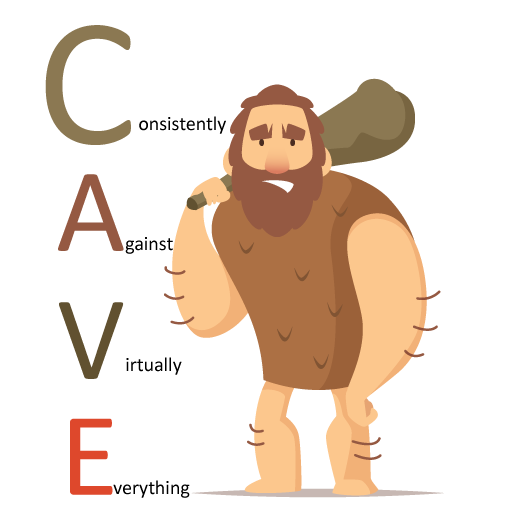 The point here is that we need to make sure that we aren't putting a sticky tape over something that's broken – an incentive alone is not necessarily going to work; it is instead the intrinsic motivation of employees that we need to "tap into".
In fact, as stated in a Harvard Business Review article: "If our goal is excellence, no artificial incentive can ever match the power of intrinsic motivation."
"People who do exceptional work may be glad to be paid and even more glad to be well paid, but they do not work to collect a pay check. They work because they love what they do."
So, if your reward ideas aren't working and you don't have a high level of engagement, your people may not be buying into what your organization and customers are getting out of the things that they are being asked to do.
2. You Only Provide Temporary Performance Compliance
Sometimes we can let our reward schemes go on for a little too long, without freshening things up. When this happens, rewards grow stale…
Sometimes we can let our reward schemes go on for a little too long, without freshening things up. When this happens, rewards grow stale, or worse, they become expected.
For example, maybe on one Friday you decide to surprise advisors with a fun motivational game, with lots of great prizes. It works so well, so you decide to play it every week.
But after a few weeks it is no longer is a fun surprise, it has become expected and no longer provides the same boost to motivation levels as it once did.
On top of this, if you then decide to take the game away after a few weeks, advisors will be disappointed, meaning that their performance levels will dip below where they were previously.
We therefore need to mix our rewards up, to stop them becoming repetitive, and maybe challenge advisors to unlock prizes over time – giving them regular updates, as Paul previously suggested.
3. Rewards Ignore the Reasons for Underperformance
If we reward the same skills by playing the same games, we are only going to increase performance in one area, despite there being numerous different advisor skills that are valuable to build.
Also, if our default reward and recognition ideas only drive the same skills, the same people will likely be winning every week – demotivating the other members of your team.
If our default reward and recognition ideas only drive the same skills, the same people will likely be winning every week – demotivating the other members of your team.
If this sounds all too familiar, you need to better recognize the varying skills of your team and look to amplify the various strengths that they bring to the table.
It is also good to better familiarize yourself with the different interests of your team members, so you can provide prizes that are tailored to their interests.
For more on the dangers of using rewards in the contact centre, read our article: Seven Examples of When Contact Centre Incentives Fail
A Case Study Example
As a judge during the 2017 edition of the UK Employee Experience awards, Paul helped to make Active Digital – the mobile phone plans and business applications provider – an award winner for their "employee-centric initiatives".
Active Digital instated a whole series of incentive-led activities, which are listed below, after feeling uncomfortable that they were not properly engaging with staff.
But what you'll notice is that none of the following initiatives are about money, they're about things that will better engage with the advisor population.
Company iPad – Every employee is provided with a company iPad with the Active Hub app
Wellness Days – Wellness days every month whereby team take part in walks, bike rides and other activities inside work hours to encourage more time outdoors.
Feet Up Friday – Drinks and nibbles at the local pub on the last Friday of the month
Celebrate Success – Lunches and champagne for team and individual achievements
Power Snacks – Weekly company delivery of fruit and other healthy snacks
Flexible working – Advisors are encouraged to work flexibly on a rota (to allow time to focus on customers)
R&R (Rest & Remote Days) – Work from home days, to help mix things up or help employees to have quiet time to finish important projects if they feel overloaded
The results of bringing in this rewards scheme were impressive, with Active Hub's most recent employee survey scores reflecting these efforts:
100% of employees said that they were proud to work at Active Digital
93% of employees rated their team spirit as "good or higher"
For our advice on how to use staff surveys to best investigate engagement levels, read our article: Getting the Most Out of Staff Satisfaction Surveys
How Technology Also Helped
As the first item in Active Hub's reward scheme, you will have noticed that advisors are provided with an iPad, which comes with the company's app. But this isn't any ordinary company app – it is designed specifically for employee engagement.
What this app does, in many ways, is replace what the company intranet would be used for, in terms of accessing information. But, more importantly, it helps people to recognize the good work of their colleagues and share best practices.
Simply put, what this app is used for is to capture the good things that happen every day and bring that into an internal form of social media, a world we are all becoming a little more used to.
In addition, the app included other features such as:
A Positivity Wall – Where employees can post/share anything positive about their day
Little Victories – Where colleagues leave comments, and give each other a 'high five' or emoji
Analysis of Team Results – Where the team can assess improvements in performance and customer feedback
By building an online community, Active Hub reduced the number of internal emails that they were handling, while also using the platform to make announcements and share helpful reminders with the team.
The app has been so successful that Active Digital now sell the Active Hub app as a standalone product, so other companies can benefit from the same levels of employee engagement.
In Summary
Money is what attracts advisors, but it's not enough to keep employees engaged. To do so through  an incentives scheme, you need to think about three key things: reward, recognition and real time.
Each of these elements is key in designing a good rewards scheme, but we also need to ensure that we know the secrets to employee engagement and align our rewards scheme with them.
Also, we want to make sure that we build in "immediate consequences" so advisors are regularly informed of their progress in claiming the award, helping the team to stay focused.
But remember to be careful that you don't fall into any of the common traps when it comes to offering rewards and recognition, such as repeatedly rewarding the same skills, so the same people win the prize time after time.
For more on the topic of reward and recognition, read our articles: