Are you talking to your staff on a regular basis to find out what they want and need from their jobs?
If you're only speaking to them once a year, you could be losing out on valuable information and losing your staff to boot, says Gary Schwartz.
How do you get call centre staff more involved in the business? What do you need to do to increase job satisfaction and encourage employees to deliver consistently high performance levels and reduce absenteeism?
HR professionals have been examining these questions for many years, and while the obvious answer is to find out what motivates each employee and make each individual feel that they have a part to play in the overall success of the business, gathering information about employee engagement is not always easy.
Employee satisfaction surveys are often carried out only once a year and their static, pre-formatted reports provide little actionable insight.
But just how should managers work out what makes staff happy and, perhaps more importantly, unhappy?
Picking the Right Moment
In my opinion, measuring employee attitude throughout the employee lifecycle at 'key moments of truth' for each employee is the best way forward. Why? Because employee satisfaction, engagement and retention are directly affected by people's opinions about their roles within an organisation, how things change as those roles develop, and whether the people involved feel that they can make a 'difference'.
The value people place on training and promotion, their reaction to feedback about performance, their ability to take on new skills and responsibilities, whether they feel their observations about the company's approach to a particular issue are being heard – all of these things are incredibly valuable insights for any call centre manager.
The collection, analysis and reporting of information gleaned at the key points in an employee's working lifecycle can actually provide insight into 'why' something happened and how staff behaviour may be affected.
Online surveys
Online survey and reporting packages tend to provide employees with a good 'voice' for their thoughts and opinions.
Surveys could even be highly personalised to draw upon information taken from existing HR systems, facilitating a two-way dialogue between employee and employer.
Changes in attitude that could otherwise result in dips in performance or job satisfaction in the future can, from there, be forwarded as an automatic alert to the appropriate manager.
What Should We Be Asking at Key Stages of the Employee Lifecyle?
So, what kind of questions should you be asking as part of each survey?
Let's think about it this way. Most people have six key stages in their job lifecycle, although other non-standard ones might include relocation, the introduction of benefits/rewards schemes, and the establishment of a major business change programme.
1. Recruitment
Why are offers of employment accepted or rejected? What are the key 'selling points' or barriers for potential employees?
What is more attractive to new recruits: benefits, career development or compensation? By focusing on what makes the business an attractive place to work, you can recruit and retain the people who will make it even better.
2) Induction
What support networks are considered most important during the initial employment period? Has the employee taken on board the company culture? Does an employee's image of the company align with the intended company image?
3) The Three-Month Pulse (or one-to-one session)
How motivated is the individual? What are his/her training requirements? What are his/her aspirations for promotion/career progression?
Analysing feedback allows development plans to be altered without delay.
4) Training Courses
How successful are different courses? Is there an improvement in performance/ confidence levels among the individuals taking them? How does feedback from team members compare to an individual's self-analysis?
5) New Manager/New Role
Are new roles and responsibilities fully understood? Are there any team working issues that need to be resolved?
6) Exit Interview
What are the key factors that lead employees to leave a company, other than salary?
Most organisations benchmark factors such as salary, but many of the key reasons for attrition are not monitored. Measuring feedback by department, region and country enables more honest, 'big picture' analysis.
What Next?
Integrating feedback from employee satisfaction surveys can provide a real insight into an individual's attitude to work and the company. This can help you to manage that employee more effectively with appropriate career development and coaching.
---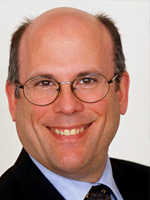 Gary Schwartz is vice president of product marketing at survey software firm Confirmit
Tel: +44 20 7648 8568
Website: www.confirmit.com