Is it all about the money? – Paul Weald talks us through what he thinks works when it comes to contact centre incentives.
Many years ago, a former boss of mine, who was a commercial manager, told me that you condition people by how you pay them. He had a simple philosophy regarding incentives schemes – for him it was "all about the money".
Some 10 years later, and with many call centre projects now under my belt, I would beg to differ. For me, incentives schemes that work are a combination of reward, recognition and real-time feedback.
Yes, reward is about the financial element – but encompasses more than just cash
Then recognition is about staff knowing that they are doing a good job and feeling valued as a result
And finally, real-time feedback provides information to agents and teams so that they know how they are performing and what good things will happen to them if they raise their game – right here, right now!
Do you have incentive schemes in place? If so you can improve them, by taking a read of this article: Fifteen Great Ways to Improve your Incentive Programmes
So for an incentive scheme to be successful it needs to address all three factors. Let's look at some real-life examples.
Balancing Effectiveness and Efficiency
In a sales environment, how do you ensure that the right behaviours are reinforced? It is about having some "stick" as well as "carrot". For example, be prepared to withdraw the incentive scheme payments from those that don't achieve the minimum standards you expect.
How do you ensure that the right behaviours are reinforced? It is about having some "stick" as well as "carrot".

Paul Weald
In the run-up to Christmas, one of our retail clients wanted to maximise the efficiency of their call centre at the same time as incentivising agents to sell. Good agents could earn an extra £2 per hour through individual orders taken, but only if they achieved threshold targets for availability and schedule adherence.
The scheme ran cumulatively for a month and each day the 'scores' for each agent were produced. The whole bonus would be paid at the end of the month, but only if the agent achieved their cumulative thresholds.
The results for the centre were astonishing. Not Ready time was halved, sickness was negligible and orders per hour were up across the board, and most agents had a nice Christmas as a result!
For more ideas like the above, read our page: 12 Steps to Improve Contact Centre Effectiveness
Think of Alternatives to Cash
Commission payments worked well in this situation as the money had meaning because of the time of year, but how do you sustain this type of performance uplift across an entire period? Think of alternatives to just paying cash.
There are many incentives and motivation companies that administer different types of scheme where your agents earn 'points' which then qualify them for prizes. Remember that your agents have different motivations for wanting to work – for some younger members of the team it might be about having the latest technical gizmo – iPods and Xboxes, etc.
For other members that run a house and raise a family then the ability to use the scheme as gift vouchers for certain stores or even a discount off the weekly shopping bill could be important.
One of our clients has just passed all of their commission budget over to an incentives company and hopes to see a 10% uplift in performance as a result.
Follow the link for some sensible replacements to cash prizes: Top 10 Call Centre Incentive Rewards
Recognition Schemes
One company, ComXo, is running a scheme that is all about the recognition of staff. Borrowing from the Cadbury's Heroes theme, they have branded a 'Thank You' board. Each month anyone in the company can post on it a personal thank you to another member of staff – the nomination can be for anything, however large or small.
At the end of the month a winner is drawn from those people nominated throughout the month. All winners are displayed on the wall next to the board in the rest room, and – yes, you guessed it – they win a box of Cadbury's Heroes.
To make this more fun, all agents have a superhero alias and all nominations are delivered under these aliases. To get everyone's involvement they even had a charity dress-down day – or more to the point, dress-up day – all wearing their superhero costumes!
For more on this topic, read our article: Top 10 Ways to Show Agents They're Appreciated
Creating a Buzz
Sometimes it is the simple ideas that are the most effective. One sales team manager I know has young kids and saw the enjoyment that they got at a party playing 'pass the parcel'. So the following week she introduced the scheme into the call centre!
The idea was that every time an order was taken, a layer of the parcel could be unwrapped by that specific agent. The incentive aspect was that the parcel was only available for one hour. No one knew how many layers there were: would enough sales be made in that period to get to the prize? It worked brilliantly at energising the whole sales team!
This is a good example of mixing incentives with motivational games in the contact centre. More of these examples can be found in our article: Motivational Games for Call Centres
Real-time Information Is Key
One company that we know well is Gem, a leading outsourced service provider based in Belfast. They have focused their incentive programmes on making sure that agents know exactly what their performance is. They have produced highly creative real-time wallboard displays and their requirement is to analyse key targets by contract and to create innovative and visual media that drives motivation on the floor.
The wallboard application displays real-time data and telephony statistics that allow the manager to performance manage without having to constantly browse through various reports to check agent status, lead totals or KPIs.
The development approach they use is very much bottom up – getting agent buy-in through involvement in the design stage as much as possible. Focus groups are used to develop ideas – this is a great way to work because when the final product is rolled out, everyone involved feels proud of what has been achieved.
One example is a game of 'snakes and ladders'.
The game is used for an appointment-making project. Each time the agent makes a lead, they can roll an electronic dice and move themselves around the board. The wallboard displays mini characters of all the agents.
The goal is to reach the finish line and receive a prize. This incentive creates a great sense of interactivity, motivation and participation; all the ingredients that make incentives schemes work.
For further advice on what to use your contact centre wallboards for, read our article: What Information Should You Be Displaying on Your Contact Centre Wallboards?
Paul Weald is director of the consultancy MCX
Ideas From Our Readers
Incentive Schemes in a Sales Contact Centre Environment
I have implemented dozens of incentive schemes in sales contact centre environments over the years.
The key elements I use nowadays are as follows:
1. Make sure you have clear objectives in place for the scheme and share them with CSRs before putting the scheme together.
2. Ensure team managers have an integrated representation of the project team and ensure they have equally robust objectives for their scheme as well. (Their scheme should mirror the CSR scheme.)
3. Base the reward on conversions as opposed to volume of sales.
4. Always make sure there is a quality element to the scheme (e.g. call monitoring scores/results)
5. Ideally, include schedule adherence in the scheme.
6. Finally, and often most controversially, try to incorporate average performance as the benchmark for the targets.
Hav a read of this article for ways to Use Contact Centre Incentives to Improve Performance.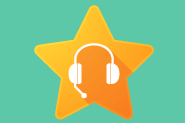 In most call centres, there are elements that affect sales conversion that are beyond the CSR's control. However, the average conversion rate is the best indication of where performance sits.
As long as the base level for qualifying for incentives is slightly lower than the average, you will always keep their interest and motivation to improve.
By following these basic rules I find that I'm always on the right lines and significantly improve the chances of a very successful incentive scheme.
Thanks to Dan Cuthbert
An Incentive Budget per Employee
I think that incentives are one of the most important parts of motivation.
The incentives do have to be particularly structured.
One company that I worked for gave a budget to managers of £200 per employee each year. This could be used as a thank you to individual team members. If a member of the team did well it could be used to buy a small gift of a bottle of champagne or some nice chocolates.
One of the best received rewards was a meal for two for the team member and their partner.
It was actually quite hard to spend £200 per employee, but it did result in a culture of people saying thank you and rewarding hard work. This in turn helped to stimulate rapid growth in the company and was much more effective than the bonus scheme (which was largely seen as an extension of salary).
Thanks to James Portcullis
For ideas on doing this, read this article: 14 Ideas for Your Team Incentive Programmes
Make Sure Incentives Aren't Just a Distant Hope
Reward, recognition and real-time are the absolute keys to self-motivated advisors. And when you can achieve self-motivation, the results are amazing!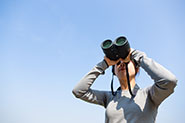 When reward is some distant hope at the end of a month or year – and only if all the company numbers stack up – it is no motivation at all. When reward has some element of subjective judgement by managers, it turns off more agents than it motivates.
When an agent can see an objective report every minute of the day on precisely how they are performing – and be rewarded for that performance – watch outputs and productivity go off the scale.
Thanks to David Brown
Create Special Incentives During Peak Periods
When contact centre demand is at its peak, attendance, productivity and morale are vital, so offering specialised incentives during this time can be helpful in dealing with long queues.
To give an example of boosting attendance, we incentivised it over our peak Easter bank holiday period and money talked!
It worked under the slogan: "work all four and earn some more" and it was used as a bonus: if an agent worked a minimum of x hours over each of the four days and had full attendance for the two-week period, which included Easter.
Thanks to Andrew
Some Successful Incentive Examples
In my contact centre, we have the usual problems… keeping staff focused, on target and, well, keeping them in general.
A lot of "incentives" we have tried have failed, but there are definitely ones that work (some have been mentioned previously).
Pass the Parcel – Make a lead, take a piece of wrapping off. Works great! Keeps an aura of excitement on the floor.
A 9×9 board.. much like Noughts and Crosses –  When an advisor bites a lead they pick a square (when the board's full replace the names that are already on the board). At the end of the shift, if anyone has a three in a row they win a prize
Sweep Stake – £2 stakes are placed on the number of leads made at the start of the shift.
Whoever bet the closest wins all the bets plus a £10 bonus from the manager. Leads that day are kept secret to avoid anyone "getting lazy" when it's close to their stake.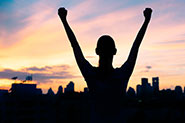 Pointable – Run over two weeks, every lead gets a point (or for every piece of good feedback in a service environment), with bonus points for any sales made those weeks. Points can then be traded for prizes and more points equate to a prize of greater value.
Pointable also goes towards a team night out. Advisors with enough points over three months are invited on a team night out (everyone's welcome), but only winners get in on the free kitty – usually £100.00 drinks on a night out.
Thanks to Michael Lindsay
What are your experiences of motivation schemes? Have you seen anything that works?
Please share your thoughts
For more articles like this one, try reading those listed below: