In these cash-strapped days companies need to be creative about how they can deliver cost-effective incentive gifts and rewards to their staff in the office.
We have looked at the incentives available and have rated them accordingly.  Read on to find the best way to reward staff.
As part of our selection process, here at 'Call Centre Towers' we have been chomping through boxes of chocolates and sampling the odd bottle of wine.  It's a tough job but somebody has to do it!
1.  Box of chocolates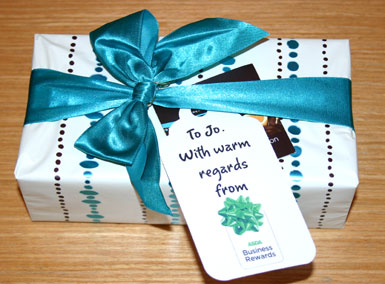 Little and often is one of the keys to motivating employees.
Everyone loves chocolates and they work really well for most call centres (except maybe at the Weight Watchers call centre – where it might be a bit insensitive).
This box of Lily O'Briens chocolates can be individually gift wrapped and personalised with your own bespoke message. It costs just £7.50, including wrapping and delivery from Asda Business Rewards.
For guidance on how to best use these incentives, read our article: How to Make the Most of Your Staff Incentives – With Examples
2.  Cinema tickets
If you want to motivate the whole team for achieving target then cinema vouchers can work well.
This has been one of the most popular rewards.  They are flexible enough to cater for every taste and still offer a valued treat despite coming in at a relatively low cost.
These could be individually given to team members or could be used for a 'night at the movies' where the whole team goes out together.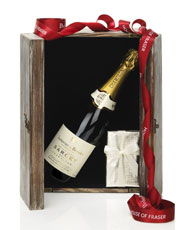 3.  Champagne and chocolates
Everyone likes to receive a bottle of bubbly from time to time.
An ideal incentive gift for an employee-of-the-month prize is champagne and chocolates.
A bottle of champers with a box of chocolates in a nice presentation case costs £40 from House of Fraser.
4.  Charity vouchers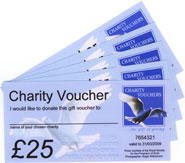 "I would recommend offering charity vouchers as an excellent incentive for call centre staff. They let the recipient of the gift select a charity of their own choice, involving them in the donation. In my experience I have found that employees see this as a really rewarding incentive," said Kevin Stillwell, European Customer Service Director at Webloyalty International.
Additionally, the benefit for call centre managers is that giving a charity prize engenders a sense of shared success.
This kind of incentive can be adapted for small or large budgets. Vouchers can be given for as little as £10, going up to £500.
5.  Luxury Hamper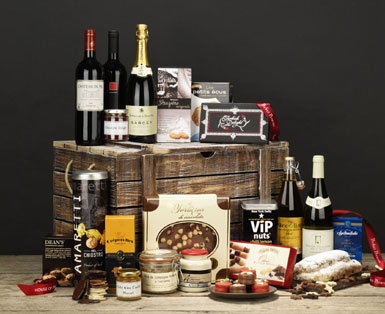 A gift that everyone would want to win, especially at this time of year, is the Luxury Christmas Hamper.  Best suited to a special competition such as the employee of the month, or if a telesales person meets their annual target.
It weighs in at a hefty £175 and includes four bottles of wine and a stollen cake from House of Fraser.
6.  Day off with pay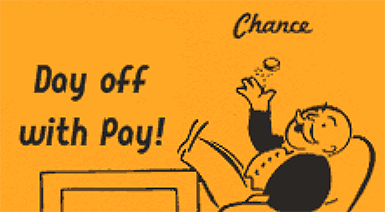 A simple but effective incentive is the day off with pay.  Bob Cowen from Snowfly sent in this idea, that can also be incorporated into a Monopoly game by picking a Chance card.  This adds an element of 'lucky dip' into the incentive programme.
7.  Gift card
Gift cards represent the most common of all call centre incentives.  In a recent survey Snowfly found that over 80% of call centres were using gift cards as incentives.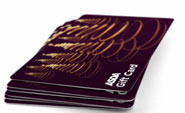 Asda Business Rewards have a Gift Card Management System that allows you to activate, load and top-up all the cards in your scheme via the internet.
Cards are available in a variety of designs, can be credited with any amount from £1 to £1,000.
8.  Thank you cards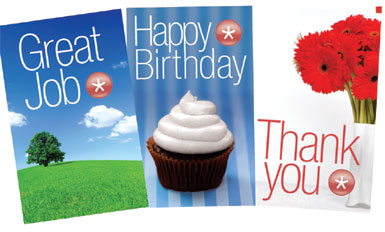 Reward cards can be themed to celebrate a range of different occasions, including birthdays, long-service anniversaries or the birth of a new baby to a member of staff.  They can also be used to acknowledge achievements, good practice and examples of employees going beyond the call of duty in the workplace.
9.  Jimmy's Farm meat hamper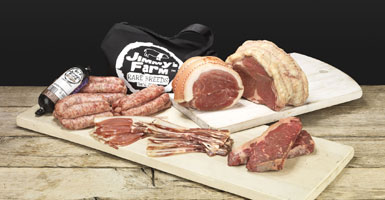 If you have tried all the usual suspects and are looking for something different then a Jimmy's Farm meat hamper could work.
While this may promote traditional and sustainable farming methods, it would not be suitable for vegetarians.
10.  Pen with company logo

We scoured around for the cheapest incentive that we could find.  Costing under £2 per unit, the pen features a solid metal front part and large metal clip, and can be laser engraved on the barrel or the clip with the name of each individual recipient. It has received the Good Design award, the Designpreis and the Red Dot award.
The manufacturers claim that during the economic downturn it has "continued to be one of the most popular incentive awards".   They recommend glossing over the cost of the pen and recommend that it be presented in a 'stylish way that gives a real wow factor'.
Senator promotion
If you work in a call centre and have received some incentive rewards, please tell us what you most valued.