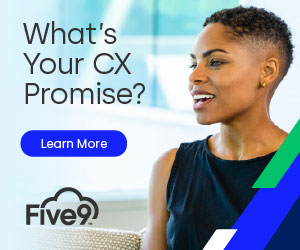 Earlier this year IQVIA deployed an auto-attendant with Five9 IVA and got great results.
Previously, IQVIA had a DTMF-based auto-attendant that customers found difficult to use. The result, customers often zeroed out to "get to a human" faster.
Unfortunately, this meant that the agent they were routed to didn't always have the right skills to help them. The result? More call transfers and longer call times as agents did their best to help customers, even though they might not be experts on what the customers called about.
IQVIA decided to deploy an auto-attendant application so customers could more easily share the reason for their call.
Five9 IVA proved to be an ideal solution to help IQVIA provide a better customer experience. It was deployed for IQVIA as an auto-attendant to allow customers to simply say what they were calling about.
This flat menu significantly reduced the effort required from customers and resulted in a much higher percentage of correctly routed calls.
In fact, with very little professional services training, the application was able to route 87% of callers correctly based on their first attempt and 93% after a re-prompt from the virtual agent.
It took less than two weeks to set up the application, which is an incredible testament to the AI-based speech recognition of this new generation of machine-to-human software.
IQVIA saw transfer rates from agent to agent drop to less than 1% with the new solution.
And in addition to improving the customers' experience, the improved routing produced a 15% reduction in average handle time. Agents were able to help customers more effectively because they had the correct skills for the type of issue the customer was experiencing.
This is a great example because it is a practical approach to the use of AI that has immediate and tangible benefits to the business.
This news story has been re-published by kind permission of Five9 – View the original post
This blog post has been re-published by kind permission of Five9 – View the
Original Article
For more information about Five9 - visit the
Five9 Website