Are you looking to make more of those first three months in your staff's career with you? Well, look no further. Gemma Gibson is on hand to tell you everything you need to know.
Remember back to your first day in your role and organisation. You might have asked yourself a number of questions. Is this job the right one for me? Will I enjoy it here? Will this job match my expectations?
You might have been imagining what the job, the environment and the people would be like and had certain expectations based on the information you'd received through the recruitment process. Were all your expectations met?
Now think about when you have new starters. How many leave before completing the probationary period? How often do you find out the real reasons why they leave without notice – after being recorded as absent without leave (AWOL) for a couple of weeks?
1) Recruitment activity
This is a critical area of activity and much time and resource should be devoted to getting it right. Running assessment centres, using competency based interviews and personal profiling questionnaires are some of the activities you must get right for you to decide if you want a person in your business. There is still much discussion around whether to use agencies or manage your own direct recruitment. But to allow your recruitment activity to make a difference to your retention rates, the main message is – simply – be honest. It's essential to build trust with your potential new employees. This could be lost very quickly if you have painted a different picture at any point in this stage through fear of losing people.
It's important that your recruitment process is robust and fair, but of equal importance is the way you sell the job and the organisation. Provide candidates with accurate information about the role, working conditions, the remuneration and benefits, the organisation, the people and culture, performance targets and measures, and the development opportunities. Be factual and be realistic. Perhaps include case studies or use personal profiles of people from within the organisation – people who have been promoted, are high achievers or who have gained rewards in a short space of time. Use positive feedback from employee satisfaction questionnaires. Allow people to view the environment, spend time within the call centre, or maybe even listen to calls (live or pre recorded) and meet as many people as possible.
Potential new starters must be provided with a full view of the business and the work environment so they can make an informed choice about working with you.

2) Induction training
The first few hours and days create a strong impression which stays in people's minds. Ask yourself, "On my first day, what might I be saying to myself?", "What might I be imagining about today?", and "What might I be remembering from previous experiences like these?" Once you have considered these issues you can start to think about what activities might be suitable for your new people in their first couple of days. It will also help you to identify what information you may need to give them to help them settle in quickly. Ask yourself, "What could I possibly do to make the first day/week exciting, memorable and focused?"
Consider the structure of your initial training.  Does it follow delivering product, process and technical training before telephone, customer service and sales skills? If so, it may be favourable to reverse the current delivery structure of your development programme. Begin with basic skills training, then add some product information and build in advanced skills and more product sessions over time. This will allow your delegates time to think and apply their learning, which in turn will make a measurable difference to your performance results.
You could tailor your induction to the skills and experience of the recruits. If they have excellent telephone techniques, the right skills mix and valuable experience, you may choose to only spend enough time with them to ensure they meet your
performance standards.
Whatever route you decide on, though, do deliver your induction training over the course of the entire probationary period, with a graduation at the end. Break up the training in to modules and adopt a blended learning approach combining classroom training with on-the-job experience. Bring your people back to the classroom for regular 'booster sessions' throughout the probationary period. Hold regular assessments throughout, too. Not only do these allow you to check understanding; they also provide the delegates with some wins along the way and a sense of achievement that they are working towards success.
Ensure people know there is future support available and they are not left 'to get on with it'. Remember that people learn best through playing, sharing, saying and doing. With this in mind, consider how you can ensure that your induction programme embraces these concepts to help your people learn faster.
It's important to reinforce positive learning messages and have triggers to help people remember things. What are the best possible resources you could provide to make their job easier? What might be the practical tools they can use in the workplace? How you could use the environment itself to provide the right triggers for them to make the learning sustainable?
3) Management skills and responsibilities
Everybody in the organisation has a part to play in making the probationary period a smooth one for new employees. There are a variety of ways to integrate new starters in to your call centre, but whether you have formal graduation days, a model office or buddy system, they need to be monitored closely.
Ensure your managers understand the reasons why a probationary period is essential. Clarify with them what the goals are for the business and the new employees at each stage of the process. This way, specific tasks and measures can be put in place for action, including regular reviews with new starters and their buddies that are facilitated in a variety of ways, for example, one-to-one meetings, group sessions and anonymous feedback. The more support and opportunities to gain feedback from them on what they are thinking and what questions they may be asking themselves, the easier it is to get
people back on track.
In addition to the formal process managers must also ensure they communicate with each new starter on a daily informal basis. Ask questions such as:
What skills or knowledge areas are you concentrating on today?
What do you want to achieve by the end of today?
What other information might be useful for you to have to help you achieve this?
Who else might you like to spend time with to help you today?
What questions have you got about the work that I can answer for you?
By asking these questions your managers will be demonstrating that the business is results-orientated and they are  committed to the development of their people. Each new employee will know that they have access to the help and support they need and the working relationship will be strengthened across the team.
4) Measurement
In addition to the usual key performance indicators within your contact centre, it's essential to measure the probationary period separately.
Look at patterns and trends with previous new starters and plan the times of possible low morale or dips in performance or productivity that you know individuals might suffer from during this period. Work with line managers to analyse what the possible obstacles might be that people face during this period. You can then identify a number of different
ways to overcome these.
Make everybody responsible for impacting on retention over the probationary period, including the operations team, HR team and training team. Agree clear goals with each team and identify the key stages where they could make an  intervention to positively impact retention.
We know that if you get the probationary period right, people will stay, performance will be enhanced, recruitment costs reduce and more time can be spent developing the people and the business. That gives us plenty of right reasons for wanting to improve the probation experience for people.
Have clear goals about what difference you want to make and ensure everyone in the team knows their responsibilities and has strong self-belief that they can do it. Then get together and let the ideas come flooding in for possible solutions.
Remember: just because induction and probation has been completed successfully, it doesn't mean that you can relax. You must keep the support, development and interest in the employee going, otherwise you will lose them and that will undo all your hard work.
---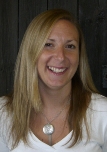 Gemma Gibson is a thinking engineer with Go MAD Research and Consulting Group
Tel: +44 1509 891 313
Website: www.gomadthinking.comIf you are issuing some communication in the future and would like a free assessment of it, Gemma will be happy to help. Simply contact Gemma through the website and she will give a free check-up and offer you some feedback.In addition, if you would like to download any free e-books about how to get what you want, when you want – packed with tips about how successful thinking can really make a difference – please go to www.gomadthinking.com website and, when you enter your details, put callcentrehelper.com in the box to note where
you heard about the company.