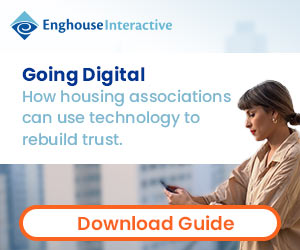 Helen Billingham of Enghouse Interactive shares her advice for assessing quality across all channels in the contact centre.
Great customer experience is becoming the driving factor for many businesses, with the call centre acting as the nucleus for many customer interactions. Therefore it is important that quality of service is maintained within this hub.
Here are some top tips on how to improve quality management across all channels, to help guarantee consistent good service.
Make sure you are measuring the right things – analysing the optimal customer journey will give you the answer
The ongoing march of digitisation is making it easier for organisations to measure contact centre performance. Historically, most have focused on 'nuts and bolts' metrics like average handle time, how many calls are processed per day and what channels they came through.
These quantitative measurements are attractive because they are relatively easy for businesses to manage. They are easily defined and give organisations fast results with minimal effort – but are they really telling them what they need to know?
Businesses need to start thinking more about what are the key customer journeys within their business and the top interactions they deal with. Then, they can start to map what the optimal journey looks like for each interaction, what technologies they need to put in place, and the desired outcomes.
Is it that the business wants a fast transit time? Is it that it wants to cross-sell and up-sell to the customer?  Is it that it wants the customer to recommend its services and come back to buy more? Once the business has established this desired outcome, it can then decide what needs to be measured and begin collecting the relevant metrics.
These processes need to be carried out in the above order. Businesses need to know their optimal customer journeys and business outcomes before they can come up with an accurate measurement framework.
They also need to be closely aligned. It is likely to be pointless and even counter-productive for the business to spend time measuring how many calls agents handle if the ultimate desired outcome is to raise net promoter score, for example.
Use real-time speech analytics to drive compliance, improve training and take the emotional temperature of interactions
The use of real-time speech analytics (RTSA) solutions to continuously monitor conversations between agents and customers enables businesses to ensure the compliance of all calls by helping agents adhere to scripts, ensuring contracts are explained correctly and reducing cancellations and customer disputes.
The latest RTSA systems also offer a checklist for every call and key indicators, providing live warnings to agents so they can stay compliant. By delivering live feedback, RTSA can improve performance but also increase training efficiency by enabling agents to self-coach, and by allowing supervisors to provide coaching in real time as required.
RTSA can also be used to effectively measure stress levels, script clarity, over-talking and raised voices. This effectively allows organisations to take the emotional temperature of any interaction and provide agents and supervisors with the information they need to quickly adjust the tone and calm down potentially difficult situations.
Use a fully integrated quality management suite
Businesses can benefit from using fully integrated quality management suites that incorporate dashboards that allow the business to measure at supervisor level but also empower the agent, employee or customer service person to see how they are performing on a range of real-time variables against whatever goals or targets they may have been set.
Scorecarding, benchmarking, call recording and screen recording can all be delivered within a single package and presentation layer that can be used by managers, supervisors and agents or by contact centre staff.
---
Recommended Articles