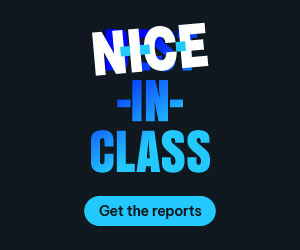 Our panel of experts give their suggestions on how to best monitor quality across multiple contact centre channels.
Don't Use the Same Generic Form for all Channels and Programmes
Something that many contact centres get wrong is using the same quality evaluation criteria for all contact centre channels. Remember, each channel is likely to involve different customer expectations, business objectives and measures of success.
Yet, while this is a key DON'T, let's have a look at three important DO's for monitoring quality across different channels.
DO: Constantly re-evaluate your forms. Business objectives and needs shift quickly. A monitoring form should always reflect your goals and should be thought of as a "work in progress", always being adapted to meet the current needs.
DO: Aggregate, track and share results. Great quality management programmes compile results at the advisor, team and location levels to track growing trends and gain additional insights.
DO: Hold recurring calibration sessions. Calibration with all the stakeholders helps ensure that monitoring and scoring is done consistently.
Thanks to Patrick Russell at NICE inContact
Consistently Ask Customers if They Are Satisfied
In a lot of ways, the only measure that really matters is the satisfaction score that customers themselves would give you. Call monitoring and speech analytics have a role, but they're just proxy measures for the real customer's real sentiment about a given interaction.
So, the best way to measure quality across channels is to consistently ask customers if they're satisfied, no matter where the interaction takes place, and collate the results in one system – a single point of truth.
Customer "survey fatigue" is a real issue, but it only appears when customers see surveys as measurement exercises, not genuine efforts to listen to them and hear their feedback. This highlights the importance of giving customers a real voice, treating them as individuals and responding to their concerns.
Thanks to Guy Letts at CustomerSure
Make Sure You Are Measuring the Right Things
Historically, most organisations focus on 'nuts and bolts' metrics like Average Handling Time (AHT), how many calls are processed per day and what channels did they come through, to measure contact centre performance.
These quantitative measurements are attractive because they are relatively easy for businesses to manage. These are easily defined and give organisations fast results with minimal effort – but are they really telling them what they need to know?
Businesses need to start thinking more about what are the key customer journeys within their business and the top interactions they deal with and then they can start to map the process of what the optimal journey looks like for each interaction.
Once the business has established the desired outcomes, it can then decide what needs to be measured and begin collecting the relevant metric.

Jeremy Payne
Once the business has established its desired outcomes, it can then decide what needs to be measured and begin collecting the relevant metrics, which will provide an idea of quality across different channels.
These processes need to be carried out in the above order. Businesses need to know their optimal customer journeys and business outcomes before they can come up with an accurate measurement framework.
Use a Fully Integrated Quality Management Suite
Businesses can benefit from using fully integrated quality management suites that incorporate dashboards and allow the business to measure at supervisor level but also empower the advisor to see how they are performing. This would be across a range of real-time variables against whatever goals or targets they may have been set.
Scorecards, benchmarking, call recording and screen recording can all be delivered within a single package and presentation layer that can be used by all members of the contact centre team.
Another technology that could be used is a real-time speech analytics (RTSA) solution. As well as monitoring 100% of interaction, this solution can deliver live feedback, improve performance and increase training efficiency by enabling advisors to self-coach.
Thanks to Jeremy Payne at Enghouse Interactive
Follow This Five-Stage Process
Having a cloud-based solution, with quality management built in – which brings together multiple channels – will enable you to monitor quality using the following five methods.
1. Select and evaluate large numbers of interactions across multiple channels and teams, slicing and dicing them to suit your specific needs – whether that's by business relevance, employee performance or customer input.
2. Categorise calls, prioritising them by situations that make or break customer relationships, including greetings, escalations, hold behaviours, empathy and confusion.
3. Use scorecards to flag up skills or knowledge gaps and then assign meaningful coaching sessions with associated KPIs.
4. Look for patterns in amongst customer interactions – whatever the channel – to uncover business trends and competitive advantages, discover the root causes of customer and employee behaviour.
5. Maximise the ease of integration with core CRM and ERP solutions in the cloud to save time and effort by allowing advisors to review interactions and activities without the need to toggle between multiple screens.
Thanks to Steve Boother at Puzzel
Use a Speech Analytics Solution
Many successful businesses capture and evaluate every customer interaction to proactively manage customer service quality. However, this cannot be done through the traditional "random call scoring" method.
So, these businesses are implementing random sampling with an analytics solution. Through speech and text analytics, you can pinpoint the most relevant interactions allowing you to find and evaluate:
Emotionally charged interactions
Interactions in which a customer requests to speak to a supervisor
Interactions that contain prohibited words or phrases
By investing in analytics technology, contact centres can anticipate customer and advisor needs and optimise processes and training programmes across all contact centre channels.
Thanks to Kris McKenzie at Calabrio
Make Sure Advisors Buy Into the Quality Programme
Advisor buy-in for your omnichannel quality assurance (QA) programme is the key to its success. To achieve this, communicate the QA programme to advisors and allow them to provide feedback.
For the QA programme itself, it can be a good idea to use an independent quality management application that is decoupled from the recording system.
Having an application like this can oversee any interaction or transaction data source – including email, chat and even back-office transactions like claims processing – directly into the system, enabling a holistic view of quality across the organisation.
Thanks to Lauren Maschio at NICE
Create a Technology Roadmap
Being able to link data from all of these channels will allow you to gain better insight into the overall customer journey, monitor quality and improve customer service as a result.
To do this, some contact centres choose to create a technology roadmap. When doing so, it is important to consider these four questions:
Have you got a standardised view of performance across all channels?
Can you create multiskill schedules that will optimise resource across all contact types?
Are you able to track the customer experience across all channels?
Do you require any process guidance or real-time alerts that will improve the customer experience?
By asking these questions and understanding where a customer might be experiencing an issue across channels, a contact centre can put in place the necessary steps to improve customer satisfaction across their multichannel centre.
Also, try not to replicate the old phone KPI targets and measures across all channels, as each one will require something different.
Thanks to Daniel May at Business Systems
Think About Universal Queuing to Monitor Cross-Channel Contacts
While customers will have different expectations for each channel, they increasingly expect consistent quality, no matter how they make contact. However, in many contact centres, certain channels are given priority over others and quality isn't measured evenly.
One solution is universal queueing and skills-based routing. Many contact centres still do not fully take the time to implement this, with calls, emails and webchats being queued separately and sometimes using independent teams to handle different types of communication.
This scenario often uses advisor resource less effectively, as there are advisors with untapped skills going to waste and queries going unanswered for longer, simply because advisors sit in the wrong team.
Without universal queuing, when a customer changes their communication method between contacts, they are inevitably handled differently and certain channels are given less attention in QA.
Thanks to Susannah Richardson at IFS | mplsystems  
Use Quality Monitoring Tools and Provide Consistent Feedback
To maintain quality across all channels in the contact centre, it's imperative that managers consistently deliver feedback to advisors. This involves giving positive recognition where it is merited, as well as constructive and supportive criticism where improvements are needed.
By maintaining a consistent dialogue around quality management, advisors are able to develop their skills and tend to stay motivated to work toward improvement.
Also, it's key to encourage advisors to perform self-assessment and listening across all channels. This will help them to gain perspective on their personal growth and development.
Thanks to Enda Kenneally at West Unified Communications
For more ideas for monitoring quality from our panel of experts, read our article: 19 Golden Rules for Call Monitoring