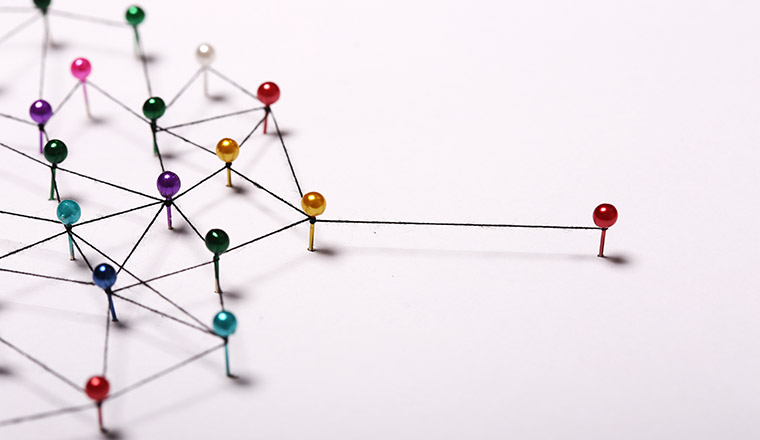 © aleksandarfilip-Adobe Stock-255553575
This month we bring you news from Puzzel, Genesys and Jabra
Appointment Marks the Launch of Company's New Channel Strategy
Puzzel, has appointed Rob Wiles as Partner Channel Director.
In this role, Wiles will draw on his 20 years' experience in unified communications and the contact centre industry to build a brand-new partner programme across Europe, to fuel the company's ambitious growth plans over the next 3 years.
Different to most partner programmes there are five types of partner which complement each other's products and services and each organisation can determine its own level of engagement with Puzzel to best suit its individual business models.
Rob Wiles said, "Joining Puzzel is a brilliant opportunity to build something completely different from the ground up.
Our aim is not to recruit 100s of partners but provide organisations with an opportunity to be part of a supportive Puzzel eco-system where they can enjoy exceptional engagement from us, positive commercials and trusted technology.
We are taking a completely different approach. We won't just partner, we will truly engage with people to achieve coverage and scale in today's competitive marketplace.
By creating a collaborative partner network, organisations have everything they need to build a contact centre where employees and the organisation flourish."
Commenting on the new appointment, Børge Astrup, CEO of Puzzel said, "We are delighted to welcome Rob to our management team. He has the experience, drive and commitment to boost Puzzel's standing in the partner channel and across the industry as a whole.
We have confidence in his abilities to lead by example and spearhead a completely new channel programme that is revolutionising the way organisations work with their partners and the way partners work with each other.
Rob's progressive approach is a fundamental cornerstone of our success and we trust him to build a successful team that delivers outstanding results."
For more information, visit www.puzzel.com
Genesys Announces Executive Appointments
Genesys has announced it has created two business units, Genesys Cloud and Genesys Core.
The Genesys Cloud division will unify the company's next-generation public cloud solutions and services by combining the PureCloud and workforce engagement management (WEM) groups.
The second unit, Genesys Core, comprises PureEngage and PureConnect on-premises and cloud.
The company has appointed two general managers to lead the business units: Olivier Jouve takes the helm of Genesys Cloud, and Barry O'Sullivan heads up Genesys Core. Both executives report directly to Genesys CEO Tony Bates.
The company also announced that Peter Graf was appointed chief strategy officer.
"This new structure enables us to provide even greater value to our customers and partners by rapidly delivering innovation across our market-leading product portfolio," said Bates.
"I want to acknowledge the tremendous work Peter and his team have done to deliver AI-powered, cloud-based common services that make this new structure possible. I look forward to his contributions as our new chief strategy officer as well as those from Olivier and Barry to drive our future growth and disruptive vision of hyper-personalization."
---
Jabra Appoints UC Channel Expert
Jabra has announced the appointment of Lee Davis as Software Sales Manager with responsibility for driving the development of the company's enhanced channel strategy in EMEA North.
Since the beginning of 2019 Jabra has committed to diversifying its partnerships with software providers to improve the range and quality of the services that it provides to end users.
Lee will take a central role in developing and extending relationships with strategic software partners to increase yet further the capabilities of Jabra's Unified Communications offerings.
Lee is uniquely qualified for the new role. He has worked at Jabra since December 2010 and has held a number of strategic positions including, most recently, Enterprise Account Manager.
"End users are clamouring for UC tools that will increase productivity, improve call quality and optimize device management," said Nigel Dunn, Managing Director, Jabra EMEA North region.
"Jabra's enhanced channel strategy reflects the need to embrace the fantastic innovations that are being made by innovative new players in the UC market, with the new Code Software partnership being a perfect illustration of our new approach."
"Lee will be instrumental in strengthening our relationships with existing software partners while developing new partnerships with visionary software companies that are committed to solving the issues faced by end-users – such as solving the perennial productivity puzzle and improving quality of service."
To find out more about Jabra, visit: www.jabra.co.uk
---
Terry Gray Joins the Rostrvm Solutions Team
Rostrvm Solutions are delighted to welcome Terry Gray, who has joined the contact centre technology provider to help customers optimize their investment in rostrvm and achieve successful business outcomes.
Some of you may know Terry already and he certainly has the right experience to help.
He has worked in both the contact centre software sector and the broader telecommunications industry as it has transformed, driven by new technological advances.
Terry says: "I've worked for organizations with multichannel contact centres as part of their portfolio and, whenever I met a rostrvm customer, I knew that they couldn't be persuaded to change supplier.
"The company and its solutions have a reputation for quality and reliability, so when the opportunity presented itself to work here, I jumped at the chance."
Terry already knows about rostrvm as he used to be a call operator and trainer at BT when they used it to handle emergency calls. He has worked closely with NHS, housing association and education clients.
A focus on end users, customers and the right outcomes
Terry adds: "I think that, when discussing products and services with potential customers, too many business development executives focus on the features and benefits of their own proposition."
"That's important, but ultimately it's about the people using the platform; they should be concentrating on delivering the outcomes needed to meet their business and customer requirements."
To find out more about Rostrvm Solutions, visit: www.rostrvm.com
---