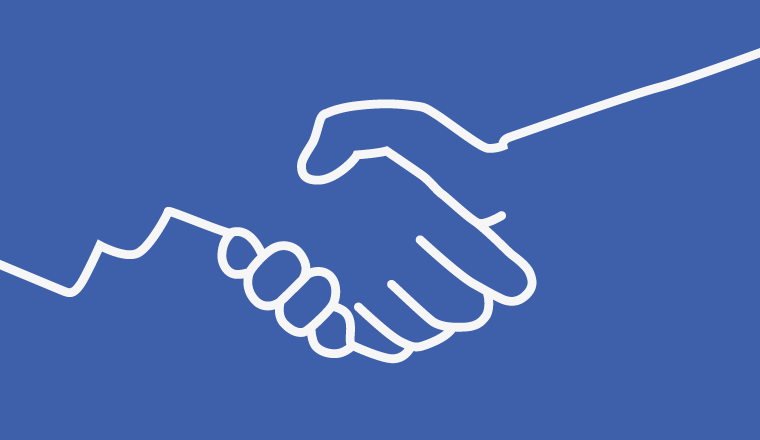 © pict rider - Adobe Stock - 161254063
This month we bring you news from Plantronics, Calabrio and Serenova.
Serenova Appoints New SVP of Channel Sales
Serenova has named Brandon Knight to the role of Senior Vice President of Channel Sales.
Knight will provide the strategic direction for Serenova's channel partners around the world, focusing primarily on engaging current partners to continue to drive the adoption of Serenova's innovative contact centre solutions.
"Brandon has a strong reputation for building large-scale teams and driving corporate growth. We're excited to have him lead our channel partner program, taking Serenova to even more customers across the world," said John Lynch, CEO of Serenova.
"His vast experience in strategic alliances and channels – particularly his dedicated experience in our space as well as the cloud – will be an asset to Serenova as we continue to build momentum." 
An accomplished sales management leader in the contact centre market, Knight has more than 27 years of experience specific to the cloud, telecom and contact centre industry.
Most recently, he was the Cloud Evangelist for one of the industry's leading Master Agents and Serenova partner – Intelisys.
"Over the past several years, I've had the opportunity to work closely with the top CCaaS vendors and I have been particularly impressed with Serenova's innovation and approach to the cloud contact centre industry," said Knight.
"I've been keeping a close eye on Serenova's growth and development over the last few years, and I am excited to be part of their story.
"I look forward to playing my part in ensuring we continue on a strong growth trajectory and support customers looking to elevate their customer experience."
Knight has extensive experience serving in leadership roles, including Novation Companies, overseeing three subsidiaries owned by the company, as well as with Humana, Inc., Healthesystems, Inc., The Travelers Companies, Inc., and Sprint PCS.
Given his leadership skills, understanding of operational efficiencies and strategic vision, Knight also has a long track record of thought leadership across the cloud and telecom industries as a keynote speaker, panelist, webinar host and trainer in the cloud.
To find out more about Serenova, visit: www.serenova.com
---
Calabrio Hires First Chief Revenue Officer
Calabrio has hired John Norton as Chief Revenue Officer. In this executive leadership role, Norton is responsible for driving global revenue growth and building a world-class sales culture.
"We are excited to welcome John to our team to lead our global sales strategy," said Tom Goodmanson, President and CEO at Calabrio.
"I have known John for many years through his work in our ecosystem, and I have long been impressed with his passion for results and ability to motivate teams."
"He knows our business and what it takes to make customers successful—this is a great fit as we gear up for another year of aggressive growth and opportunity in 2019."
Norton joins Calabrio with more than 30 years of experience in the technology industry. Most recently, he was Senior Vice President, Growth, at ConvergeOne, a leading global IT services provider and Calabrio partner, where he drove strategic technology solutions and managed services growth within the business.
"As a Calabrio partner, I witnessed first-hand the company's customer-focused culture and consistent delivery of real, measurable benefits," said Norton.
"Now I'm thrilled to be in a position to build on Calabrio's success. We bring tremendous value to customers through our innovative, AI-powered analytics that provide visibility to customer data like never before. I can't wait to get out there and tell this powerful story."
The appointment of Norton builds on a year of momentum for Calabrio, including a follow-on investment from KKR and management enhancements to Calabrio ONE.
To find out more about Calabrio, visit: www.calabrio.com
---
Plantronics Announces New EMEA Leadership Team
Plantronics has announced that Paul Clark, VP & EMEA Managing Director, will be expanding his role to oversee both Plantronics and Polycom sales teams as Senior Vice President – Europe, Middle East and Africa.
He will manage the joint sales business, spanning voice, video, content, and cloud solutions for customers as they work, share, collaborate, and play.
"Paul Clark's industry and business management experience makes him ideal to head up the combined sales business for Plantronics and Polycom in EMEA," said Jeff Loebbaka, Executive Vice President, Global Sales, Plantronics.
"He will bring standardisation to sales, which will ensure we meet or exceed all of our partners' and customers' expectations."
Clark has been with Plantronics for nearly 25 years, holding the position of EMEA Marketing Director for the first 10 years, and then overseeing European Product Management before moving into various sales leadership roles.
"It's an exciting time to be in the UC and collaboration industry. With the growth of new workspaces and dispersed collaboration showing no signs of abating, there are huge opportunities for us, our partners and end users," said Paul Clark, Senior Vice President – Europe, Middle East and Africa.
"The combination of Plantronics and Polycom gives us one of the largest portfolios of communications devices with a breadth of capabilities to meet our customers' needs."
"We are here to tame the communication chaos and enable people to just focus on what they need to be doing, by delivering easy, intuitive and consistent experiences for people connecting from any device, location or UC cloud platform."
To find out more about Plantronics, visit: www.plantronics.com
---