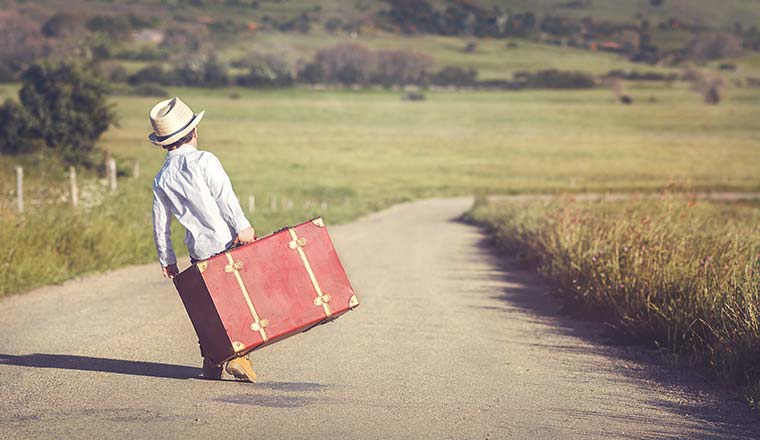 © esthermm - Adobe Stock - 83696806
This month we bring you news from Rostrvm Solutions, 8×8 and Genesys.
Terry Gray Joins the Rostrvm Solutions Team
Rostrvm Solutions are delighted to welcome Terry Gray, who has joined the contact centre technology provider to help customers optimise their investment in rostrvm and achieve successful business outcomes.
Some of you may know Terry already and he certainly has the right experience to help.
He has worked in both the contact centre software sector and the broader telecommunications industry as it has transformed, driven by new technological advances.
Terry says: "I've worked for organisations with multichannel contact centres as part of their portfolio and, whenever I met a rostrvm customer, I knew that they couldn't be persuaded to change supplier.
"The company and its solutions have a reputation for quality and reliability, so when the opportunity presented itself to work here, I jumped at the chance."
Terry already knows about rostrvm as he used to be a call operator and trainer at BT when they used it to handle emergency calls. He has worked closely with NHS, Housing Association and Education clients.
A focus on end-users, customers and the right outcomes
Terry adds: "I think that, when discussing products and services with potential customers, too many business development executives focus on the features and benefits of their own proposition."
"That's important, but ultimately it's about the people using the platform; they should be concentrating on delivering the outcomes needed to meet their business and customer requirements."
To find out more about Rostrvm Solutions, visit: www.rostrvm.com
---
8×8 Appoints Chief Information Security Officer
8×8 has announced the appointment of Michael Armer as Vice President and Chief Information Security Officer.
Armer brings over 20 years of cybersecurity and information technology leadership experience to 8×8 in the areas of data privacy, intellectual property protection, risk management and corporate cyber-governance.
He was most recently VP and CISO at Barrick Gold Corporation and prior to that served as the head of information security for Lam Research Corporation.
In his global role, Armer is responsible for 8×8's corporate-wide information security management activities, including compliance, strategic planning, governance, and controls.
This includes identifying, evaluating, and reporting on 8×8's overall security performance and posture in connection with regulatory requirements, industry best practices and threat landscape.
"It's mission-critical for organisations to keep their communications systems secure. 8×8 is a leader in providing secure cloud-based communications services," said Armer.
"I'm excited to be part of a team with such a strong commitment to customer and partner data protection."
He joins a team of certified security professionals with ten or more years of dedicated security and compliance experience.
To find out more about 8×8, visit: www.8×8.com
---
Genesys Names Tony Bates as New CEO
Genesys has announced Tony Bates as its new Chief Executive Officer (CEO), effective immediately. Bates succeeds Paul Segre, who will continue with Genesys as chairman of the company.
"In my 12 years as CEO, I've had the privilege of working with the best team in the industry. We have repeatedly disrupted the market, most recently with our cloud and artificial intelligence (AI) innovations, and ended 2018 with $1.5 billion in revenue – our best year yet," Segre said.
"I couldn't be more thrilled to step into a new role as chairman at this high point in the company's history and welcome our new CEO, Tony Bates, at a time when there's so much opportunity for Genesys."
Bates has decades of experience and success steering business-to-business and business-to-consumer companies through industry transitions and rapid scaling. This includes leading Cisco's Service Provider business and growing its Enterprise and Commercial division to more than $20 billion in annual revenue.
As CEO of Skype, Bates expanded the business to over 170 million connected users. Once Skype was acquired by Microsoft, Bates became president responsible for unified communications before serving as executive vice president of business development and developers.
In addition to his role at Genesys, Bates will continue his appointments on the board of directors at both VMWare and eBay.
The company also announced today that President Tom Eggemeier will transition into a new role as a partner at one of the company's private equity investors, Permira. Presently, the Permira Funds and Hellman & Friedman own a combined majority stake in Genesys.
"The opportunity to lead Genesys at this pivotal moment is truly an honour," said Bates. "With its next-generation cloud business growing 85% year over year and rapid injection of AI throughout its customer experience platform, Paul and Tom have done an incredible job building Genesys into a market leader with a remarkable customer base.
"Especially noteworthy is its PureCloud offer, which is one of the fastest growing SaaS businesses ever, on par with high-growth companies like Zoom. The immense opportunity ahead of us is clear, and I intend to ensure that we capitalise on it."
To find out more about Genesys, visit: www.genesys.com
---