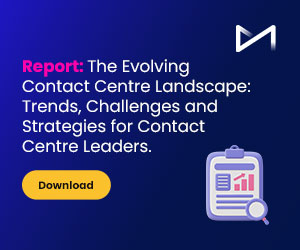 Here we share news from 8×8, MaxContact, and Talkdesk.
8×8 Appoints New Chief Marketing Officer
8×8 has appointed contact center and growth marketing leader Bruno Bertini as Chief Marketing Officer (CMO).
Reporting directly to CEO Samuel Wilson, Bertini will be responsible for developing and driving the company's comprehensive global marketing strategy to raise market awareness and accelerate demand and growth opportunities.
Bertini is a recognized technology marketing executive with over 15 years of experience in the contact center and customer experience industry. He most recently served as Global Vice President of Demand Generation and Growth Marketing at Freshworks, where he was responsible for driving market expansion and revenue growth. Before joining Freshworks, Bertini spent more than eight years as a marketing executive at Genesys where he held multiple leadership roles including Global Vice President, Partnerships, Alliances and Ecosystem Marketing and Global Vice President of Americas Revenue and Growth Marketing.
"Marketing is always more fun when there's a great story to showcase, especially as organizations look to drive operational efficiencies, improve productivity, and enhance customer experiences," said Bertini.
"8×8's single-vendor cloud contact center and unified communications platform, combined with its commitment to innovation, growth, and exceptional customer service, provides the engine that will allow us to tell a compelling story and highlight its incredible value proposition to both our customers and the industry."
---
MaxContact Welcomes New Sales Director
MaxContact has announced the appointment of Howard Watson as its new Sales Director, having recently held a sales leadership role at CCaaS provider, Puzzel. Previous Sales Director, Richard Coward, transitions to Enterprise and Strategic Partner Director.
Howard Watson brings nearly 30 years of sales experience, including over two decades in the UCaaS (Unified Communications as a Service) and CCaaS (Contact Centre as a Service) industries. During his career, Howard has successfully managed various sales functions, including direct sales, partner sales, and territories. Previous achievements include growing a team's Annual Recurring Revenue (ARR) from £500k to £30 million.
As Sales Director, Howard's responsibilities will encompass managing the Account Management and Business Development teams. His role will revolve around fostering the growth-centric culture within MaxContact, identifying potential new verticals, and collaborating with the leadership team to formulate successful go-to-market strategies that improve the customer journey.
Howard commented on his new role, saying, "My mission is to foster sustainable growth for MaxContact by working in close partnership with new and existing clients, building upon the exceptional work our team has already accomplished.
With our CSAT rating at an impressive 97%, our commitment to customer satisfaction is unwavering. I'm excited to work with the teams in place and bring in talented individuals to contribute further to MaxContact's growth."
---
New Chief Marketing Officer Joins Talkdesk
Talkdesk has announced that Neville Letzerich has joined the company as chief marketing officer (CMO). With more than 25 years of experience in marketing and executive management roles, Letzerich will drive the Talkdesk global marketing organization and company-wide sales development initiatives as it maintains market leadership in the contact center as a service (CCaaS) industry.
Letzerich has played a key role in shaping and advancing transformative technology across different industries for startups and Fortune 500 brands alike. Most recently, Letzerich served as vice president and CMO for Cisco Security, one of the world's largest B2B security businesses, where he was responsible for global end-to-end marketing and growth strategy.
Prior to Cisco Security, Letzerich was CMO at Forescout Technologies, where he led global marketing and sales enablement, as well as SDR initiatives, transforming the company brand story and expanding the addressable market. He also held CMO roles at Virtru, Duo Security, HotSchedules, and Forcepoint, where he was responsible for worldwide marketing functions and global expansion.
"The CCaaS industry is experiencing significant changes, influenced by generative AI and other innovations. Talkdesk is at the forefront of these advancements, continuing its rich history of providing enterprises with industry-first solutions," said Letzerich.
"I'm thrilled to bring my experience to Talkdesk and ensure the global enterprise market understands how Talkdesk is best positioned to deliver on the promise of an AI-powered contact center that drives exceptional business outcomes and improves customer relationships."