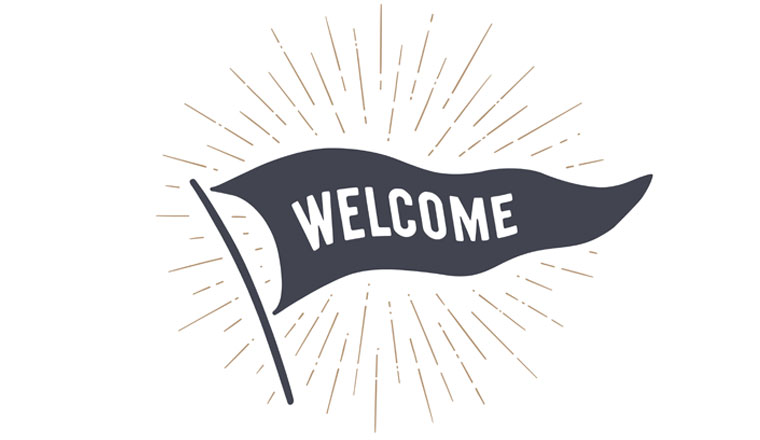 Here we share news from IP Integration, Five9 and Playvox.
IPI Appoints New CEO and COO
IP Integration has announced two key appointments to its new executive team, with respected industry leader Sat Sanghera joining as Chief Executive Officer (CEO) and Andy Scopes joining as Chief Operating Officer (COO).
The appointments mark the beginning of a new era at IPI, with the new leadership team committed to building on the company's founding principles – to deliver innovative, cloud-based customer contact centres to its clients, as well as an exceptional working environment for its people.
Sanghera comes to the role with a wealth of experience accumulated during a number of senior leadership positions. Over the past year, Sanghera has worked closely with the team at IPI in an advisory capacity.
In this time, he played a strategic role in helping the board to refocus the business – building up IPI's consultancy capability, investing in IPI's applications development team and championing a cloud-first mentality within the business – with Sanghera instrumental in supporting the team to launch IPI's cloud platform.
"What started out as a two-week advisory engagement unexpectedly turned into an incredibly exciting opportunity ," said Sat Sanghera, CEO at IPI. "Every good business starts with a great group of people – and IPI has a very loyal and highly skilled team."
Scopes brings more than 20 years of experience to his new role at IPI.
As COO, Scopes is charged with defining IPI's new service offering, working closely with the development team to carve out a new revenue stream that better serves clients and drives continual improvements across the business.
As part of the new leadership team, Joe Prentis is also named the new IPI Chairman.
"We are delighted to welcome Sat Sanghera and Andy Scopes to our leadership team," said Joe Prentis, Chairman at IPI.
"Sat leads from the front and by example, enacting positive change across the organization. In the short amount of time he has been with our company, he has fostered a culture built around championing our people and celebrating our clients. I believe our company will be all the stronger with him and Andy at the helm."
To find out more about IP Integration, visit: ipintegration.com
---
Five9 Hires New CMO
Five9 has announced the appointment of Genefa Murphy, PhD, an industry-recognized global marketer with an impressive background in enterprise software as the company's new Chief Marketing Officer.
"Genefa joins Five9 at an exciting time in the company's journey as we continue to grow our markets internationally, and continue our expansion into large enterprises," said Rowan Trollope, CEO, Five9.
"She brings years of global enterprise software experience, a fresh perspective, and has a proven track record of scaling high-performing marketing teams, all of which will help fuel our company trajectory as we continue to affirm our leadership in the cloud contact centre space."
Murphy will report directly to Trollope. In her role, she will partner with the other members of the executive team to continue to evolve the company's brand and reputation in the Cloud Contact Center as-a-Service space.
"As a technologist and as a consumer, I was attracted to Five9 as their solutions are truly at the heart of what matters – bringing people and technology together to help create engaging customer experiences in an efficient and effective way," stated Genefa Murphy.
"This in turn allows Five9 customers to create brand intimacy and loyalty which will allow them and Five9 to be successful in today's digital economy."
To find out more about Five9, visit: www.five9.com
---
Playvox Hires First Chief Product and Strategy Officer
Playvox has announced the addition of Kristyn Emenecker as chief product and strategy officer.
In addition, the contact centre software company has appointed Chuck Krogman as senior vice president of global sales, Jennifer Waite as vice president product marketing, and Ana McCloud as vice president of finance.
Kristyn Emenecker joins Playvox as chief product and strategy officer. Her role is to define product strategy and lead the creation of products that deliver increased differentiated value to both customers and the business.
"I'm excited to leverage my experience in building winning product portfolios that customers value," said Emenecker.
"Joining a nimble, fast-growth company like Playvox and being able to directly contribute to its success is an honour."
Chuck Krogman joins as senior vice president of global sales, responsible for leading customer growth, sales productivity, market share, revenue, and cooperative partnerships.
Jennifer Waite joins as vice president of product marketing, responsible for solutions marketing strategy, messaging, segmentation, and solutions programs.
Ana McCloud joins as vice president finance, responsible for the company's budgeting, financial planning, treasury, taxes, and corporate finance.
"Kristyn, Chuck, Jennifer, and Ana bring tremendous industry experience and will propel Playvox's mission to empower customer-facing teams to provide exceptional customer experiences," said Oscar Giraldo, Founder and CEO of Playvox.
"We welcome them to the Playvox team and look forward to working together to create strategic value for our customers."
To find out more about Playvox, visit: www.playvox.com
Former Sainsbury's Bank and Eurostar CEO Joins cp2experience
Cp2experience has announced the appointment of business guru and former Sainsbury's Bank CEO Hamish Taylor to the newly created role of Executive Advisor.
Hamish has served as head of brands at British Airways (1993-1997) CEO of Eurostar (1997-1999) and CEO of Sainsbury's Bank (1999-2002). All before he was 40.
Since 2002, over 300 organizations spanning the globe have sought Hamish's insight as an inspirational speaker, broadcaster and advisor.
Customer experience (CX) currently sits at a crossroads as businesses recalibrate for a post-pandemic future.
As a world-leading expert in customer experience and brand management, Hamish offers clients a unique insight into the critical factors impacting CX redesign:
How to change the way organizations think about and understand their customers and what they promise them
How to drive innovation from the outside in
How to ensure employee engagement by taking colleagues on a journey of change
"Hamish Taylor has a ground-breaking record in driving the depth and scale of innovation and change that is required in these difficult times," said John Aves, Chief Executive, cp2experience.
"As Executive Advisor, Hamish is available to work with clients and their leadership teams to help and inspire them to deliver a customer experience that sets them apart from competitors and drives growth."
"I am delighted to join the team at cp2. Customer experience has never been more important than it is today and I am looking forward to working with clients to improve their customer experience in ways that build brand strength and profitable growth," said Hamish Taylor.
Find out more about cp2experience, visit: www.cp2experience.com
---
---