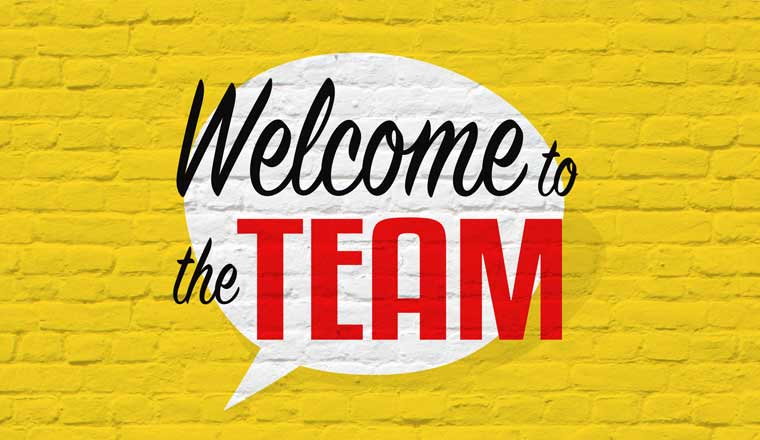 © Brad Pict-Adobe Stock-266746126
Here we share news from Sabio, Genesys and Poly.
Sabio Group Appoints Chief Commercial Officer
Sabio has announced Matt Tuson as its new Chief Commercial Officer
Matt Tuson brings proven executive leadership, sales and company expansion experience to Sabio, with a 25-year-plus track record of driving major sales growth for cloud and CX organizations across multiple vendors.
"With more and more brands recognizing the need to transform their CX operations through digital processes, automation and improved business insight, Sabio is very well placed to support them in this transition," commented Matt Tuson.
"Sabio is committed to becoming the leading CX full service provider across multiple vendors in all of its key markets. I believe in this vision, and I'm looking forward to joining the Sabio team and driving the predictability and consistency we'll need across the business to achieve our commercial goals."
"We've set ourselves ambitious goals for Sabio for the next five years, so it's important that the company invests in proven leaders like Matt to ensure we deliver on our growth objectives," added Sabio Group's CEO Jonathan Gale.
"Digital transformation is driving unprecedented change in CX, and Matt's experience in driving sales growth in fast-moving sectors will be a valuable addition to the Sabio team."
To find out more about Sabio Group, please visit their website.
---
Genesys Announces New Chief Financial Officer
Genesys has announced Brian Swartz as its new chief financial officer (CFO).
Swartz brings more than 20 years of experience driving strategy and business performance at both public and private companies as well as scaling high-growth software as a service (SaaS) revenue.
"Brian has a proven track record of leading global financial organizations, driving automation and successful business transformations," said Tony Bates, chief executive officer at Genesys.
"With his extensive background spanning both enterprise software and SaaS businesses for numerous fast-growing companies, Brian is an ideal fit for Genesys."
"I couldn't be more pleased to welcome Brian to our leadership team."
Swartz comes to Genesys from Cornerstone OnDemand, a publicly traded cloud-based people development software provider, where he was CFO since 2016.
Swartz played a pivotal role in improving the company's revenues and profitability.
The new CFO will oversee all financial aspects of the company, including financial planning and analysis, accounting and financial reporting, tax, treasury and internal audit, as well as its sourcing, facilities and information technology organizations.
"It's truly an exciting time to join Genesys as the company drives the contact centre market forward on the cloud transformation journey," Swartz said.
"The company has enormous opportunity to disrupt the industry by making it possible for any organization to forge deeper connections with customers so they can finally deliver on the promise of personalization and elevate the overall customer experience."
For more information about Genesys, visit www.genesys.com
---
Poly Appoints New President and Chief Executive Officer
Poly has appointed industry veteran Dave Shull as President, Chief Executive Officer and a member of the Company's Board of Directors, effective September 8, 2020.
Robert Hagerty, who has served as Interim Chief Executive Officer since February 2020, said: "Dave is a technology veteran whose global operations and telecommunications expertise, together with his extensive leadership experience and fresh insights, make him an outstanding leader for Poly."
"Poly's rich technology history, diverse end markets ranging from offices and call centres to consumers, and proven focus on excellence in innovation mean that we have a tremendous opportunity ahead of us."
"The addition of an enthusiastic, creative thinker like Dave is, in the Board's view, a recipe for long-term success and growth. On behalf of the Board, I am pleased to welcome Dave to the Poly family."
Dave Shull added: "The COVID-19 pandemic has changed the world for all of us – especially how we interact and connect with others, both professionally and personally."
"Poly has been leading the world for decades in connecting teams wherever and however they want."
"Its world-class audio, video, and software engineers are focused on creating the best communication endpoints that sound great and deliver amazing video, and are also consistently reliable and manageable for the most demanding users." 
"We expect the fundamental shift to remote work and to the cloud will endure well beyond the pandemic, and the market opportunities created by the work-from-anywhere revolution are significant and exciting."
"This is a pivotal time in Poly's history, and I am excited to lead this talented team during this transformational period."
To find out more about Poly's contact centre technology, visit www.poly.com
For more information about Dave Shull's appointment, check out this infographic.
---