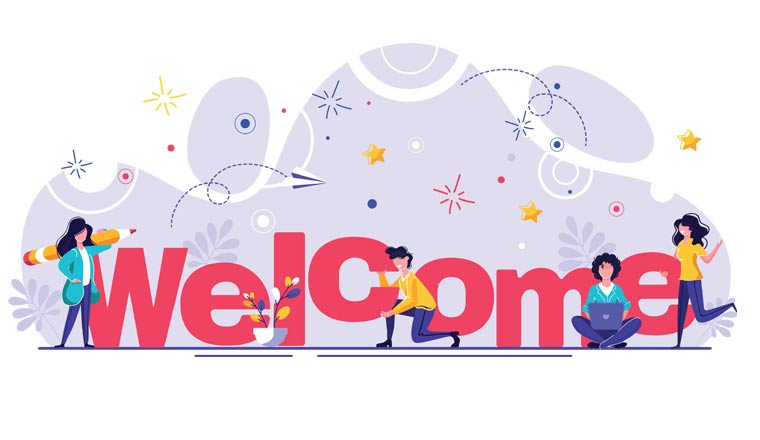 © Anna-Adobe Stock-278419198
This month we bring you news from Sabio, RingCentral and 8×8.
Jonathan Gale Appointed as Sabio Group CEO
Sabio has strengthened its leadership team to support the company's goal of becoming a dominant player in the customer experience market.
To further accelerate its core strategy, Jonathan Gale has been appointed as Sabio Group CEO, where he will lead the ongoing development, communication and execution of a clear and compelling strategy for Sabio for the next stage of its journey.
Jonathan brings over 30 years' experience in the SaaS technology industry, 20 of which being focused on customer experience and contact centres. This knowledge, combined with a detailed understanding of the creation of cloud products and services, will help Sabio build on its existing platform of contact centre, digital and insight offerings.
Commenting on his appointment as Sabio Group CEO, Jonathan Gale said, "I am delighted to be joining the outstanding team at Sabio and working with our incredible customer base to lead them through this unprecedented period of customer experience evolution.
"Our focus is on enabling our clients to fully embrace and maximize the value from the very latest technologies such as: AI-powered self-service, truly channel-agnostic customer engagement tools and endlessly scalable and elastic cloud platforms.
"I look forward to working with everyone at Sabio, our clients and our partners to help redefine world-class customer experience."
"Sabio holds a unique position in the global contact centre market as it continues to expand in terms of customer base, market share, strategic partnerships and its own product capabilities," added Sabio Group Chairman, Lee Shorten.
"That's why we're taking this step to strengthen our leadership, with a new set of skills and experience to take the company on the next stage of its journey."
For more information about Sabio, visit: www.sabiogroup.com
---
RingCentral Appoints Richard Massey as Regional VP of EMEA Channel
RingCentral has announced the appointment of Richard Massey as Regional VP of EMEA Channel.
Based in London, Richard will be responsible for growing RingCentral's EMEA channel business.
Richard joins RingCentral from Fujitsu, where he was Head of Strategy for Unified Communications and Contact Centre for EMEA.
In his new role, Richard will help partners position themselves as consultants to their customers, bringing value-added services and disruptive solutions that help their customers drive business success.
"I am excited to be joining the RingCentral team and working with a company that is truly disrupting the on-premise unified communications (UC) market," said Massey.
"RingCentral has some of the most progressive and innovative technology in the industry, and coupled with its unique channel initiative, I feel it's a match made in heaven."
RingCentral's unique channel approach has been a significant driver of business success.
Zane Long, the senior vice president of global channel sales at RingCentral, adds: "The combination of our unique channel programme and the RingCentral platform means the channel continues to contribute massively to our growth, and there's still room for much more.
"I'm excited to welcome Richard to the team as we work to bring more partners on board and maximize value for their business customers."
For additional information about RingCentral, please visit www.ringcentral.co.uk
---
8×8 Appoints a Director of Channel Sales for EMEA
8×8 announced the appointment of Keith Jackson as Director of Channel Sales, EMEA.
In his role, Jackson will lead the business's channel initiatives across the EMEA region, securing partnerships that drive customer acquisition and deployments.
Jackson joins 8×8 from RingCentral, bringing strong sales and proven cloud experience, having helped build a channel sales team across three regions.
"Over the coming months, we will be taking the already successful 8×8 partner business programme to the next level. 8×8 is a channel-first business through and through, which is why I'm so pleased to be joining," said Jackson.
"The company already has a fantastic strategy in place, but I'm looking forward to everything 2020 has in store and to working with such a personable and driven team."
John DeLozier, SVP and Global Channel Chief, 8×8, added: "We welcome Keith to the team and under his leadership we're confident our channel initiatives will continue to grow and outstanding results will be achieved."
For more information about 8×8, visit: www.8×8.com
---