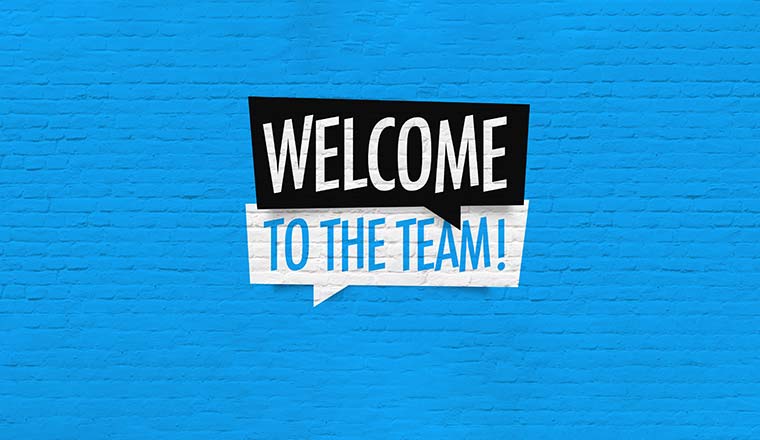 © Brad Pict-Adobe Stock- 256824841
This month we bring you news from RingCentral, 8×8 and Puzzel
RingCentral Appoints Richard Massey as Regional VP of EMEA Channel
RingCentral has announced the appointment of Richard Massey as Regional VP of EMEA Channel.
Based in London, Richard will be responsible for growing RingCentral's EMEA channel business.
Richard joins RingCentral from Fujitsu, where he was Head of Strategy for Unified Communications and Contact Centre for EMEA.
In his new role, Richard will help partners position themselves as consultants to their customers, bringing value-added services and disruptive solutions that help their customers drive business success.
"I am excited to be joining the RingCentral team and working with a company that is truly disrupting the on-premise unified communications (UC) market," said Massey.
"RingCentral has some of the most progressive and innovative technology in the industry, and coupled with its unique channel initiative, I feel it's a match made in heaven."
RingCentral's unique channel approach has been a significant driver of business success.
Zane Long, the senior vice president of global channel sales at RingCentral, adds: "The combination of our unique channel programme and the RingCentral platform means the channel continues to contribute massively to our growth, and there's still room for much more.
"I'm excited to welcome Richard to the team as we work to bring more partners on board and maximize value for their business customers."
For additional information about RingCentral, please visit www.ringcentral.co.uk
---
8×8 Appoint a Director of Channel Sales for EMEA
8×8 announced the appointment of Keith Jackson as Director of Channel Sales, EMEA.
In his role, Jackson will lead the business's channel initiatives across the EMEA region, securing partnerships that drive customer acquisition and deployments.
Jackson joins 8×8 from RingCentral, bringing strong sales and proven cloud experience, having helped build a channel sales team across three regions.
"Over the coming months, we will be taking the already successful 8×8 partner business programme to the next level. 8×8 is a channel-first business through and through, which is why I'm so pleased to be joining," said Jackson.
"The company already has a fantastic strategy in place, but I'm looking forward to everything 2020 has in store and to working with such a personable and driven team."
John DeLozier, SVP and Global Channel Chief, 8×8, added: "We welcome Keith to the team and under his leadership we're confident our channel initiatives will continue to grow and outstanding results will be achieved."
For more information about 8×8, visit: www.8×8.com
---
Puzzel Name New Partner Channel Director to Launch New Strategy
Puzzel has appointed Rob Wiles as Partner Channel Director.
In this role, Wiles will draw on his 20 years' experience in unified communications and the contact centre industry to build a brand-new partner programme across Europe, to fuel the company's ambitious growth plans over the next 3 years.
Different from most partner programmes, there are five types of partner which complement each other's products and services, and each organization can determine its own level of engagement with Puzzel to best suit its individual business models.
Rob Wiles said, "Joining Puzzel is a brilliant opportunity to build something completely different from the ground up.
"Our aim is not to recruit 100s of partners but to provide organizations with an opportunity to be part of a supportive Puzzel ecosystem where they can enjoy exceptional engagement from us, positive commercials and trusted technology.
"We are taking a completely different approach. We won't just partner, we will truly engage with people to achieve coverage and scale in today's competitive marketplace.
"By creating a collaborative partner network, organizations have everything they need to build a contact centre where employees and the organization flourish."
Commenting on the new appointment, Børge Astrup, CEO of Puzzel, said, "We are delighted to welcome Rob to our management team. He has the experience, drive and commitment to boost Puzzel's standing in the partner channel and across the industry as a whole.
"We have confidence in his abilities to lead by example and spearhead a completely new channel programme that is revolutionizing the way organizations work with their partners and the way partners work with each other.
"Rob's progressive approach is a fundamental cornerstone of our success and we trust him to build a successful team that delivers outstanding results."
For more information about Puzzel, visit www.puzzel.com
---