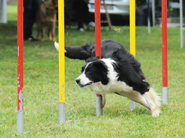 This month we bring you news from Jabra, Azzurri, Ultracomms, LiveOps, mplsystems and VoltDelta.
Jabra announce changes to their UK Sales teams
Jabra have confirmed a number of changes within their UK Sales teams.
Rick Wallis has been appointed to the role of Channel Sales Director UK&I, to lead Jabra's UK Channel strategy. In his new role, he will have a responsibility for channel relationships, partner development and management of the Jabra UK Channel Sales Team.
The company has also promoted Lee Davis to the role of Head of Telco UK&I, a strategic area of focus for Jabra. Lee will concentrate on growing the Telco partner-base with the support of Kelly Dickson, Jabra Telco Account Manager.
In addition to these two promotions, Jabra have also announced the appointment of Natasha Munro, who joins as Scotland Account Manager.
"Both Rick and Lee have contributed significantly to the development of our SI and Telco partner-bases respectively and promoting them into strategic roles will further strengthen our existing relationships whilst developing new ones," said Nigel Dunn, Managing Director at Jabra UK & Ireland. "The appointment of Natasha into the High Touch role in Scotland also provides Jabra and our channel partners with growth opportunities in this region."
---
Azzurri rebrands to increase focus on customer service
Azzurri Communications has rebranded to support and demonstrate its new vision for greater focus on customer service and delivering technology solutions. The rebrand is part of Azzurri's own ongoing transformation, led by CEO, Chris Jagusz.
The company securely connects organisations with their people and their customers, in the office, on the move and in the cloud, and is focused on supporting public and private sector clients' ambitions to lead their respective fields.
They will also continue to deliver contact centre solutions – including design, management and integration – for customers of all shapes, sizes and industries.
---
Ultracomms appoints Alan Quinlan as Channel Sales Director
Ultracomms has appointed Alan Quinlan as Channel Sales Director to head the company's new channel programme. The appointment is part of the company's current expansion plan, which will include the scheduled introduction of new developments throughout 2015.
"Alan joins us at a pivotal point in our expansion period," said Justin Hamilton-Martin, CEO at Ultracomms. "Now is the perfect time to start working more closely with the channel community, to collectively grow the market opportunity."
---
Dennis Schmidt joins LiveOps
Dennis Schmidt has joined LiveOps as Senior Vice President of Global Operations. In this role, he will be responsible for managing LiveOps' worldwide operations involving the support and development of all networks and systems for cloud platforms, and managing customer implementation and post-launch customer support.
"We are delighted to welcome Dennis to the team," said Vasili Triant, CEO of LiveOps. "Many of our customers operate in highly regulated sectors and demand process discipline and governance that every cloud vendor must adhere to. His expertise will be hugely valuable to us."
"I am ready to hit the ground running to help LiveOps refine and enhance services and operations around the globe," said Schmidt. "I'm looking forward to working closely with Vasili and the entire management team to drive improvements."
---
Mplsystems launches new responsive website
Mplsystems have launched their new website. The redesign offers easy access to essential information that offers a more comprehensive understanding of the company's unique customer contact solutions.
The website project is part of the organisation's ongoing efforts to enhance the brand and quality of information to their audience.
"Our aim was not only to improve the visual impact with a new modern design, but to improve the navigation of the site and focus on rich content that provides readers with a clear view of what we offer as a business and the benefits that our end-to-end solutions can deliver," said Susannah Richardson, Marketing Director.
---
VoltDelta names new Senior Vice President of Americas Sales
VoltDelta has announced that Ben Miller will lead the company's direct and partner sales efforts throughout North America. Ben will be responsible for driving market expansion via partner and direct sales efforts for their cloud contact centre solutions.
"Ben Miller's extensive experience with cloud contact centre solutions will benefit our customers and partners," said Yusuf Bulan, General Manager of VoltDelta. "His proven ability to successfully partner with leading CRM providers, independent software vendors, and system integrators will enable us to reach a broad range of organisations seeking cloud-based customer care solutions."
"I am looking forward to working with our sales team and partners as we accelerate our market presence for cloud contact centre solutions," said Ben Miller.
---