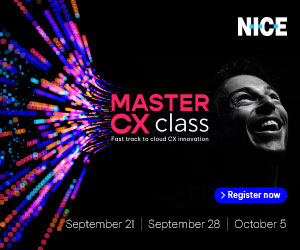 NICE have announced that NHS Lothian has successfully deployed NICE's NEVA Assist and NEVA Unattended in a continuing, multi-year partnership.
These solutions were selected for their proven track record in large-scale government agencies and an unmatched combination of attended and unattended automation capabilities.
NHS Lothian provides primary, community-based, and acute hospital services throughout Scotland.
The COVID-19 pandemic brought to light issues found within the gastroenterology referrals management system, which caused some patients to wait up to 52 weeks before seeing a specialist.
With close to 16,000 new gastroenterology referrals each year and an increase in urgent suspected cancer cases, a solution was needed to remove the backlog and provide better healthcare services.
With the deployment of NICE NEVA Assist and NEVA Unattended, NHS Lothian reduced its clinical backlog with a 50% reduction in end-to-end triage time, reformed service quality by freeing healthcare staff for more value-added tasks, enhanced processing speed with shorter wait times for patients, and improved accuracy with a 27% reduction in unnecessary appointments.
This success has inspired process intelligence for evaluating digital transformations with NHS Lothian working to expand the use of NEVA to support its broader program of process transformation at the Health Authority.
Paul Schofield, Head of Digital Innovation for NHS Lothian, said, "These positive metrics demonstrate the impact of the NEVA automation allowing us to prove our team's value, which is likely to influence decision-making regarding team funding and size, as well as future projects."
"NEVA saves clinicians considerable time and effort, reducing unnecessary appointments and improving the patient experience. And that, in turn, will lead to us delivering more for the organisation."
"NICE is thrilled with the success found at NHS Lothian," said Darren Rushworth, President, NICE International.
"Providing exceptional patient care is critical."
"With the deployment of NEVA, NHS Lothian is positioned for more accurate, swift responses to health issues that previously took too long to discover. NEVA's ability to identify the administrative issues enabled patients to quickly get the care they need and allowed health care providers to focus on improving patient care."
For more information about NICE - visit the
NICE Website