Online Conference: 7 Ways Technology Can Improve The Contact Centre
---
Webinar Date
- Wednesday 3rd April 2019 at 13:00pm UK time
Click here to register
Some technology is fundamental to the make-up of the contact centre, while some has been designed to make the jobs of the contact centre team easier, improve the customer experience and profit cost-benefits in the long-run.
In this webinar, we'll be focusing on some of the key areas of the contact centre that technology can really benefit, providing seven methods of development that you may want to consider investing in.
And as it will be an interactive webinar, you will also have the opportunity to share tips and ask questions of the audience and other attendees. We run an interactive chat room in parallel with the webinar.
Panellists

Paul Weald
Contact Centre Innovator

David Rowlands
8x8

Rachael Boynton
Call Centre Helper
Topics to be discussed
Highlighting areas for technology improvements
Technology innovations
New Artificial Intelligence (AI) technologies
Adding value to the contact centre
Simplifying the advisor role
Top tips from the audience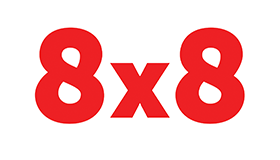 This webinar is brought to you by Call Centre Helper and is sponsored by 8x8.
You won't want to miss this exciting webinar.


Click here to register
This webinar is held at 13:00pm UK time, 14:00pm in Paris, 14:00pm in South Africa and 8:00am in New York. A replay facility will also be available.
If you are attending one of our webinars for the first time, we suggest you arrive 10 minutes early to allow for the software to download successfully.
---