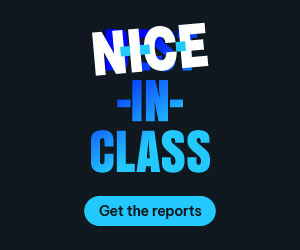 Let's face it. The wants and needs of consumers have not only evolved but diversified dramatically over the last twelve months. While some want to be able to connect to a business and receive recommendations on travel bookings and savings on utility bills, others want to tweet a complaint or text an agent via the app.
These days, customers choose the brands that can provide 24/7 support in the ways they prefer. Crucially, the experience must be effortless.
According to the NICE CX Transformation Benchmark, 93% of consumers feel that the experience should be seamless if forced to change communication channels while resolving a situation. And under no circumstances should the consumer need to repeat themselves.
This is the ultimate brand turnoff and may lead to being ghosted.
The Breadth of Customer Service Demand Today
There are now many digital touchpoints in a customer's journey to customer service. From search to social media, to reviews and product or service information pages – these channels are often engaged before a customer tweets, messages a chatbot, sends an email, or makes a call.
Brands need to be present across all channels in the way each individual consumer deems appropriate. But what does this mean?
Take, for example, self-service. UK customers truly embraced the "do-it-yourself" concept years ago with the introduction of IKEA.
Later on, and with the pandemic acting as an accelerator, we have seen this concept gain access into other areas of our lives like home improvements, cooking and entertaining the kids. Yet, many customers service models are still lagging in their adoption of self-service despite demand.
In 2021, Nuance Enterprise found that 67% of survey respondents said they preferred self-service over speaking to a company representative. Self-service should start where the customer starts.
This may be delivering valuable product or service knowledge to a customer while engaged in search or connecting the customer to a relevant answer during browsing pages on the website with zero friction.
Speed is another misconception. Digital preferences might drive customer expectations of speedy resolution, but speed is still less important than friendly, competent service, as Gallup consultants discovered in a study conducted for a banking client.
Speed was a factor, but customers who gave the bank high ratings on a teller's courtesy or willingness to help ("people" attributes) were nine times more likely to be fully engaged.
But don't let the customer repeat themselves. The demand for a seamless customer experience is so strong that even if a customer does need to interact with a customer service agent, needing to repeat themselves during this stage in their journey is a huge turn-off.
And this becomes more important with every channel that the customer is forced to interact with. According to our benchmark survey, 93% of consumer respondents agreed that companies should provide a seamless experience for customers when moving from one communication channel to another, such as chat to phone, to resolve their situation.
No matter where a customer journey starts, in this digital-first reality, it's vital that transfers across channels are smooth.
Human-Machine Collaboration is Critical to Success
With such breadth of customer service demand, being able to deliver a seamless omnichannel experience without the need for repetition is simply not achievable by a human alone. Instead, agents must be supported by machines.
More specifically, artificial intelligence (AI) applications give them full visibility of a customer's journey so they don't fall into the trap of asking them to repeat themselves. This collaboration of human and machine is critical to customer experience success.
Agents are not only able to understand where a customer is on their journey, but how many times they've interacted with a brand across phone, message, email and social media as well as what the bases of those interactions were.
This equips the human to better approach the situation to ensure the enquiry is resolved. No time is lost. No statements are repeated. No extra frustration is caused.
How AI is Supporting the Agent
But adopting AI is not just about the customer experience, it benefits the employee experience too. Agents want to help customers. In fact, it's one of the most rewarding parts of their job. But with siloed communications systems and no previous data to call on, offering an empathic experience becomes an uphill battle. AI can help.
Sentiment analysis means that agents are able to understand how a customer is feeling before the interaction begins, which in turns means they can better navigate the conversation.
What's more, automating repetitive and mundane tasks means that agents are able to focus less on filling in forms during interactions and more on a customer to help solve an issue or query.
Conclusion
Consumers are more demanding than ever before. They want to contact businesses how they want, when they want and do it all effortlessly, never repeating themselves.
Without the support of AI, agents find themselves hamstrung – unable to see what interactions have come before and left searching for information during a conversation. As customer demand grows and evolves, human-machine collaboration should be championed and not ignored.
For more information about NICE - visit the
NICE Website