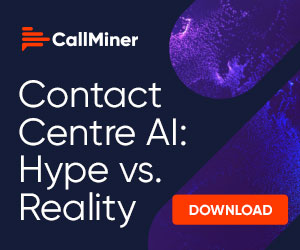 Our panel of experts highlight the best ways to establish the root cause of a problem – including technologies that can help speed up the process.
1. Set up parameters to flag up any abnormally long conversations
A speech analytics solution can help you to sift through thousands of calls based on the parameters you have set, quickly identifying the calls that need attention as well as those which may uncover a wealth of business insight.
These parameters could be based on:
The duration of calls – Calls that last longer than an allocated time period
The number of repeated calls – Calls which could pinpoint a problem with an agent's call handling
Mentions of specific keywords – Words such as competitor names and words typically associated with customer complaints
With thanks to David Evans at Business Systems
2. Double check your Twitter feed and other text-based channels
It's important to understand that the information that might identify a problem may be in an interaction on another channel other than voice, such as a text or a tweet.
With an increased use of social media channels, companies need to make sure that ALL the touchpoints between the customer and the brand can be monitored and analysed.
3. Long periods of silence can suggest that slow systems are to blame
Root-cause analysis of voice interactions should also include acoustic factors, such as high agitation levels and long periods of silence on the call.
Slow access to data, slow refresh rates and issues with IVR can all cause problems. Having irrefutable proof that it is a system issue will make it much easier to create the case for system enhancements.
4. Give supervisors access to interaction data
Giving supervisors access to interaction-analytics data can help them identify whether the problem is linked to agent performance or a product or service.
Some software solutions allow supervisors to have a personalised list of areas to keep an eye on, so that it is much easier to be proactive in resolving issues.
5. Terms and phrases will help you to better understand the situation's context
Root-cause analysis is not just about a simple word count frequency. It should include a broader scope that looks at terms, phrases, and concepts within those conversations and where those occurrences of words or phrases happen.
This will allow you to connect all the data so you can understand better the context of the situation behind the problem. Once you have a correct sense of context behind a problem, it is much easier to identify its possible causes.
6. Real-time information can help you address problems sooner rather than later
Having access to quality data in a near real-time environment can help to spot problems early.
For example, if a new marketing campaign is beginning to create calls within hours of launch, an analytics solution could identify the emerging trend. This will enable you to modify or cancel the campaign before it causes real damage.
The depth of data the system provides can also remove the potential for cross-department disagreements about the possible cause.
With thanks to Brian LaRoche at CallMiner
7. Monitor problem areas by automatically selecting calls from targeted call types
When targeting a specific problem, quality monitoring (QM) technology can provide advanced call searching options based on call type.
If you think there might be a particular issue with sales calls within the organisation, for example, you can use QM scheduling tools (the ability to set up schedules for the automatic selection of calls based on particular call requirements) to quickly identify sales calls for evaluation analysis.
With thanks to Brent Bischoff at Business Systems
What have you tried to establish the root cause of problems in your contact centre?
Put your thoughts in an email to Call Centre Helper.