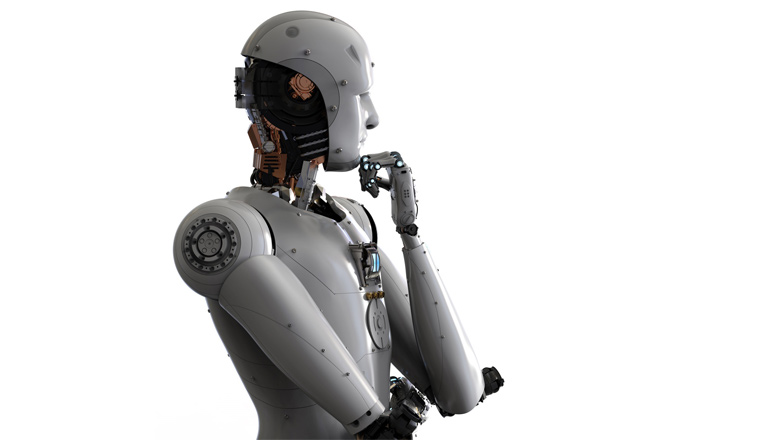 Dan Whaley gives us a warning about AI in the contact centre, before suggesting how to use it effectively to boost the User Experience (UX).
Following on from my presentation and subsequent discussion at a recent event (UX Scotland), I've been thinking about just how the development of AI and machine learning techniques are likely to impact how we design for customer experience.
As part of this, it's really important that we frame our discussion of AI correctly. I'm not sure that Elon Musk helped very much this week when he talked about AI.
According to The Verge, Musk had stated that: "We need to regulate AI before it becomes a danger to humanity."
I agree that it's critical that we start considering the implications now, but suggesting that it will be too late when the robots are marching down the street is probably fanning the flames a little!
Certainly at UX Scotland there were some concerns. 30% of our audience admitted they were a bit scared by the implications of AI, and that was from a group of attendees made up primarily of informed technologists.
But, when quizzed further, most admitted that they were excited by the opportunities that AI presents.
From a design perspective, it's probably fair to say that UX specialists have never before had access to such a broad portfolio of tools and capabilities.
Whether it's deploying the latest Alexa or Cortana front-end Virtual Assistants for early-stage engagement, or taking advantage of innovations such as Now Interact's predictive omnichannel insight technologies, there's clearly a real opportunity for smart designers to build these and other key technologies into their next-generation customer journey designs.
However, the design community can't just sit back and wait for this to happen. There's a requirement to be activist, stealing innovations back from the developer community, and taking the lead when it comes to considering how capabilities such as augmented intelligence can add value for customers.
Designers need to have a much deeper understanding of how these technologies can contribute. We're already starting to see how AI and machine learning can support online customer engagement, but how can we switch things around to apply the same technologies agentside?
Similarly, how can designers fine-tune omnichannel hand-offs in a world where 60% of a contact centre advisor's role is already augmented?
AI Needs to Be More Than Just a Bolt-on
What discussions have made clear is that we can't just do an AI retrofit to existing customer journeys. Instead, we need AI thinking and an understanding of augmented capabilities to be baked into the user experience.
Organisations also need to be prepared.
Prudential, for example, already has a board-level representative responsible for AI. And with skill sets evolving, HR needs to be thinking hard about how they're going to bring next-generation design skills on board.
At UX Scotland, the suggestion was that the designer job specification needs to evolve from 'artisans and researchers' to one of 'gardeners and teachers'.
Customer engagement teams also need to be adjusting to the capabilities of AI and machine learning.
Whether the service provided ends up being digitally enabled or human assisted, both delivery mechanisms will effectively be AI enabled, and need to be designed around near real-time data delivery to support improved outcomes for customers.
Because of this we'll need UX design to evolve beyond just initial customer journey design to a model where design professionals stay engaged – tracking customer data, analysing outcomes and fine-tuning their designs to ensure improved outcomes for both customers and service designers.
With AI capabilities increasing exponentially, not dealing with this really isn't an option, particularly if we want to secure access to the kind of productivity improvements that can turn a brilliant customer experience into a business differentiator.
This blog post has been re-published by kind permission of Sabio – View the original post
Published On: 20th Jul 2017 - Last modified: 26th Feb 2019
Read more about - Archived Content
---