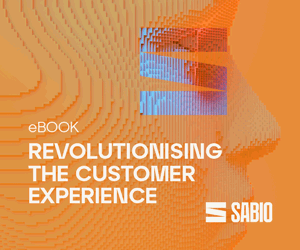 Sabio Group is hoping to ignite a passion for software development and careers in technology following its support for a global kids' coding franchise.
The digital customer experience (CX) transformation specialist is funding two places at Code Ninjas as part of its commitment to science, technology, engineering, arts and mathematics (STEAM) initiatives.
Code Ninjas is the world's largest and fastest growing kids' coding franchise, with hundreds of locations across the United Kingdom, United States and Canada.
Its facilities enable kids to learn how to code while building their own video games, gaining problem solving, critical thinking and STEAM skills in a fun, safe and inspiring environment.
Colin Campbell, Founder of Code Ninjas in Newton Mearns, near Glasgow, said: "I am delighted to have the support of a truly global technology leader in the form of Sabio.
"Sabio, Code Ninjas and myself share a passion for highlighting the potential benefits that a career in tech, and specifically coding, software development and software engineering, can provide.
"The emphasis is on making Code Ninjas a fun experience, so everything is built around building video games – something the children engage quickly with – using our own game development platform and curriculum.
"During their time with us they will progress from white belt to black belt, learning coding languages such as Javascript and c# along the way, while we also offer physical STEAM activities where the children can enhance their learning with circuits, robotics and more.
"It is my intention to make Code Ninjas as accessible to children from all backgrounds as is physically possible – and this support from Sabio will go some way to helping me to achieve that."
The Code Ninjas franchise is growing rapidly, with more than 40 sites now across Scotland, England and Wales and more than 400 operating across the United States and Canada.
Students are aptly referred to as 'ninjas', while teachers such as Colin are Code Senseis and their learning studio is the 'Dojo'.
Senseis guide Ninjas as they progress through the programme by working towards coloured wristbands – or 'belts' – based on the colour system in martial arts.
Sabio is supporting both placements at the Code Ninjas facility in Newton Mearns, the first of its kind in Glasgow and just a short distance from Sabio's Scottish office in the centre of the city.
Aaron Crombie, aged 11, is one of the kids taking advantage of Sabio's placements.
He said: "Code Ninjas is brilliant – I really love computer games and really enjoy coming here. It's very interesting and I'm learning lots."
Aaron's mum, Tracey Henderson, added: "Code Ninjas has been great for Aaron – he absolutely loves it and I have seen a huge difference in him since starting his placement a few months ago – both in terms of the skills he has learned and his confidence as a person.
"He is also taking what he is learning here within the Dojo and implementing that in school which has been absolutely fantastic!
"It's made a huge difference to Aaron. I am so pleased that he has been given the chance to come here and I'm delighted at the progress he is making."
Sabio's Code Ninjas tie-in comes just a few weeks after it announced similar support for Glasgow Caledonian University's 'Software Development for Business' course.
Sabio is funding the prize for the top performing third year undergraduate as well as a making a donation to the University's STEAM Fund – aimed at widening access to diversity into STEAM-related programmes.
For more information about Sabio - visit the
Sabio Website