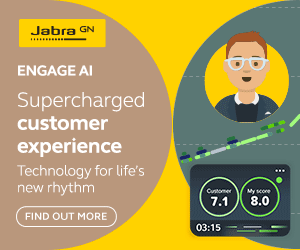 Here Amy Scott provides seven pieces of advice to remember when designing services for customer journeys.
1. First Think About These Four Areas
When designing a service, it is important to consider:
i. What the Customer Needs:
To be listened to – Show customers that you are trying to meet their needs.
To be known – Recognise their history and interactions with you.
To be appreciated – Demonstrate that you value each customer's business.
ii. What the Service Must Offer
Quality that matches brand promises – Be real, honest and deliver on what you say.
Useful information – Educate and provide customers real knowledge and practical solutions.
Right for the customer – Target a persona or be flexible to support multiple customer segments.
iii. What the Service Must Deliver:
Keep it simple – Reduce complexity and confusion for the customer.
Make it timely – Respect the customer's time and lower the effort they need to put in.
Take ownership – Show the customer that you are here to help them.
iv. How Customers Want to Feel:
Involved– Offer customers clear and accessible information.
Empowered  – Give customers the ability to track services so they feel in control.
Delighted – Go above and beyond.
2. Don't Over-Rely on Customer Feedback – Conduct Ethnographic Research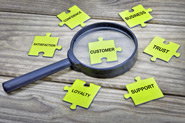 When improving services, one of the first steps should be to understand the existing assistance that is currently being provided. This is best done through the eyes of the customer.
So companies often arrange customer focus groups or immersion sessions to gather the voice of the customer at each touchpoint of the customer journey.
Yet when these sessions are arranged, customers sometimes lie and perhaps exaggerate aspects of their story. Or the customer might simply say what they believe the moderator wants to hear, while some may struggle to provide clear insight, as they are unsure of personal preferences and motivations. In addition, some participants in focus groups are dominant and others are more reserved, so often you don't actually hear everybody's voice, and they are also subject to group-think.
Therefore, it is best to run a greater range of activities and conduct ethnographic research. This may include in-store observations, customer interviews and diary reviews.
3. Understand the Customer Experience Ecosystem and How It Impacts on Other Departments
There are two sides to every service, the part that the customer can see and the other, which they cannot.
Think of it like a theatre, where you can see everything on the front of the stage – the actors, the sets, the costumes. But things going on behind the stage – lighting, sound, and scene changes, will impact your impression of the performance. Well, it's not that different when delivering a great customer experience.
You need to get your front stage (sales people, shops, website) and your back stage  (IT, HR, Finance) all working together to meet customers' expectations. This is commonly known as the customer experience ecosystem.
When making changes to any part of this ecosystem, it is critically important to think of the knock-on effect this will have on other departments within the company.
For example, if you design a service that aims to offer a one-day delivery, logistics and IT departments need to be considered. This is because to ensure this service can be provided they will need to have a tracking system and a way to prioritise certain shipments, which will require investments in IT or upgrades to old legacy systems.
Furthermore, in this example, there will be an impact on operations and finance that also needs to be contemplated.
4. Create Services That Align With Customer Promises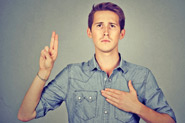 Customers have expectations that are not just based on previous experiences, but also because of marketing and branding activities, which often make customers a promise.
But if these marketing campaigns are not viewed in the context of the customer journey and the services that have been designed, these promises may go unfulfilled, leading to customer dissatisfaction.
For example, Miele dishwashers ran a well-known marketing campaign with the slogan: "designed to last 20 years". That led to rafts of complaints when one of their products fell in any way short of that mark and created mistrust of the brand.
So, when alterations are made to services, as well as products or channels, marketing must be informed. This is so the organisation can be assured that future output and promises reflects that change.
5. Include the Following Information When Creating Personas
Different customers will have different needs and will use different touchpoints when interacting with a company based on a variety of factors. The best way to build a persona is to combine demographic and sociographic  information together with ethnographic research undertaken from observing customers.
For each persona, it can be helpful to include the following information:
Age and location
Favourite brands
Brand turn-ons and turn-offs
Channel preferences
Devices and usage
Behaviours (e.g. spending habits)
Most B2B & B2C organisations will have between 4 and 8 different persona types.
When mapping out a customer journey, it is important to identify which persona it has been designed for, to ensure it is meeting both their functional journey and their emotional expectations. By doing this, companies can modify and adapt their service accordingly to deliver a better experience.
6. Measure Customer Emotion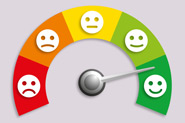 When gathering the Voice of the Customer to find out where services can be improved, it is also useful to measure customer emotion. This is because emotion has now been proven to have a greater impact on customer loyalty than effort or success.
If you are restructuring the entire customer journey, it is useful to do this at each customer touchpoint, to pinpoint which service areas need the greatest improvement.
To measure emotion levels during different stages of the customer experience, it is best to run sentiment analysis using existing tools, such as speech or text analytics. Or it might also be useful to run a customer survey asking the question "How did the service make you feel on a scale of 1-10?" to produce a Net Emotional Value (NEV).
To discover more about NEV, read our piece: How to Measure Customer Emotions
7. Assess any "Accelerators" and "Blockers"
To close the gap between the service that the company would ideally provide and the one that it does in reality, it is important to identify any "accelerators" and "blockers".
An "accelerator" is something that a business does to enable then to deliver a better customer experience to improve the services on offer, while a blocker is something that they do which hinders the ability to deliver a great experience.
Examples of accelerators could include: improving communication, putting case studies onto the company website or increasing the flexibility of service and delivery options.
Examples of blockers could include: contact details being buried on the company website, broken promises or lack of knowledge about customer history.
To see the effect of these "accelerators" and "blockers", it is important to measure the before and after they have been put in place/removed in any given metric score. These metrics could include a NEV, a Customer Effort Score (CES), a Net Promoter Score (NPS) or any combination of the three.
Thanks to Amy Scott at Sedulous Consulting