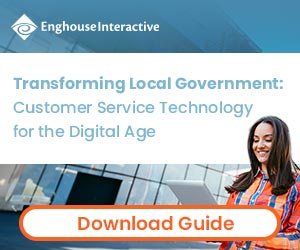 Over 70% of contact centres now use the cloud in some form, up from 52% in 2018. This growth is one of the headline findings of the ContactBabel Inner Circle Guide to Cloud-Based Contact Centre Solutions, sponsored by Enghouse Interactive.
Cloud Contact Centre Questions
As cloud usage deepens, companies are now looking to take the next steps on their cloud journey. In this blog we've collected a selection of end-user questions from the ContactBabel report and provided answers from our experts:
1. What Impact Will AI Have on the Cloud-Based Contact Centre Model?
Hosting your contact centre in the cloud gives access to a whole range of technologies including AI. It makes it easier to add AI solutions, such as real-time speech analytics, chatbots or AI-enabled knowledge bases to your infrastructure. This improves automation, increases personalisation, and makes the job of agents simpler and less repetitive.
Additionally, the contact centre is one of the richest stores of customer data in any business. Making this data available via the cloud enables your AI technology to deliver faster, more insights that improve your whole strategy and the overall customer experience.
2. We're Moving to a Hybrid Home/Office Working Model. How Does Cloud Help With This?
As seen during lockdowns, the cloud delivers the flexibility you need to embrace hybrid working. A cloud contact centre allows agents to work from anywhere with just a PC, internet connection and headset, accessing the same functionality when working remotely as in the office. This translates to a seamless experience for agents and customers.
Cloud contact centres also equip supervisors and managers with the tools required to manage a remote workforce successfully. They enable companies to track the customer experience, monitor service quality, evaluate agent performance, spot, and correct issues, all while ensuring the highest standards of security and compliance.
3. As GDPR Makes the Client as Responsible for Data Breaches as the Cloud Provider, What Should We Ask a Potential Cloud Provider? How Can They Prove That Their Solutions Are Secure and GDPR-Compliant?
Your cloud provider needs to demonstrate that it has the security infrastructure in place to minimise the possibilities of any data breaches. This should be supported by binding commitments and SLAs.
Ask to see the provider's GDPR policy. Seek a demonstration of the tools available to manage a data subjects rights of access and to be forgotten.
For example, any identifiable data needed to route interactions to agents must be discarded immediately after use and any related systems log data has to be anonymised prior to analysis within the cloud platform.
4. Concerns About Customisation and Integration Are the Biggest Inhibitors to Cloud Uptake. Can You Reassure Us That This Would Not be a Problem?
Organisations do often worry about integrating with legacy and proprietary systems in the cloud, but this does not have to be a drama. Today, technology is available that allows you to easily integrate with third party applications such as CRM using standard connectors.
The latest application programming interfaces (APIs) enable you to easily connect your contact centre with other tools and systems.
These include contact history, call recording and workforce management. If you have legacy and proprietary systems look for a provider with the experience and APIs so they can help you integrate with them seamlessly.
5. Our On-Premise Technology Works OK. Why Should I Consider Uprooting it to Move to Cloud and How do we Prove That There's a Real ROI?
Moving to the cloud delivers multiple benefits for your contact centre, future-proofing your infrastructure. That means that even if you currently have a functional on-premise contact centre, you'll see advantages.
These include the ability to scale up and down to match demand, easy access to add digital channels, flexibility to enable hybrid working, and lower IT and support costs.
Calculating ROI is straightforward. Look at the costs of your current solution, including the number of users, hardware/storage expenditure, IT time, and software maintenance to get a true picture of where you currently sit.
Then speak to cloud contact centre providers to understand the cost for their solutions, based on your needs and usage.
6. Is There Anything That Successful Cloud-Based Contact Centre Implementations Have in Common? Are There Any Pitfalls to Avoid?
The key thing to remember is that choosing the right technology is just one part of the process. 'Softer' factors matter too. For example, engaging your key stakeholders in the project from the start is vital to drive successful implementation and adoption.
Culture is another factor to consider. Organisations that already use cloud services can transition to a cloud-based contact centre almost overnight.
Essentially because they have a 'cloud-aware' corporate culture. At the other end, you may need to educate senior management and IT about the opportunities that cloud brings. This will help to ensure their involvement and to therefore drive success.
This blog post has been re-published by kind permission of Enghouse Interactive – View the
Original Article
For more information about Enghouse Interactive - visit the
Enghouse Interactive Website