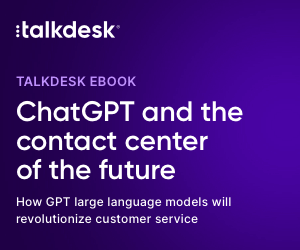 Talkdesk have announced that more than 10,000 agents are now active and available in Talkdesk CXTalent.
In the first 10 business days since its launch on April 28, thousands of customer service professionals have completed free training through Talkdesk Academy and are now available in Talkdesk CXTalent to companies in need of skilled agents and supervisors.
Talkdesk CXTalent pool currently features:
9000+ Talkdesk-certified agents
1000+ professionals with supervisor experience
Languages supported: English, French, Spanish, German, Russian, Portuguese, Italian and Greek
Industries represented: Energy, eCommerce, Financial, Insurance, Retail and Telecommunications
Talkdesk CXTalent is a gig-economy job platform fed by Talkdesk Academy and open to any customer service provider in need of additional talent.
Companies can find qualified, certified candidates on the Talkdesk CXTalent marketplace and hire with ease to fill open roles, scale-up business during busy times or augment current staff due to shortages.
"The combination of Talkdesk Academy and Talkdesk CXTalent offers solutions for both the people whose employment is a COVID-19 casualty and those businesses seeing a surge in support exceeding its workforce capacity." says Tiago Paiva, chief executive officer, Talkdesk.
This news story has been re-published by kind permission of Talkdesk – View the original post