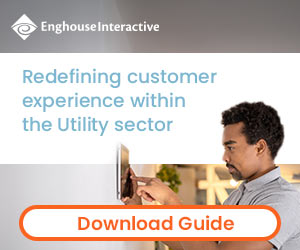 Our expert panel reveal some simple ways to help keep your contact centre processes up to date.
Regularly ask your agents what they think is broken
Ask your customer service agents. They talk to your customers day in and day out and can usually offer a wealth of insights regarding customers' biggest frustrations.
Also ask agents what they think is broken. What would they like to see change and how are they using the tools now?
Technology moves quickly and chances are that agents' needs will have changed since the original implementation of a process.
Analyse the source of repeat contacts
If a customer is calling you more than once about the same issue, then you probably have a broken process.
Analyse the source of your repeat contacts to help identify these issues.
Flexible workflows can help keep agents' options open
Design flexible workflows and call scripts.
These will give agents multiple options to respond to individual customer scenarios.
With thanks to Mike Donohue at Magnetic North
Pick calls that require attention instead of selecting at random
A recent survey conducted by Business Systems reported that 69% of contact centres are still randomly selecting calls for agent evaluations.
With hundreds of calls being dealt with by each agent every week, asking evaluators to address key issues by randomly selecting calls is like asking someone to find a needle in a haystack.
Your Quality Monitoring system can help you to pinpoint the calls that require attention instead of selecting at random.
This information can help you to improve your training processes and the overall customer experience more effectively.
Learn from your most unhappy customers
You have some incredibly useful information readily available in your call recordings. So make the most of it!
Go through past calls with unhappy customers and identify areas of the business that could be improved in order to avoid the same issues recurring in the future.
Technology like speech analytics can help you identify calls containing particular key phrases, allowing you to easily spot specific issues that can provide insight on broken processes.
For instance, identify all calls containing the keywords 'I want to leave/ I want to cancel my contract'.
With thanks to Jasveer Matharu at Business Systems
Wallboards can help supervisors correct any issues in real time
Wallboards can give supervisors, contact centre agents and operators instant access to real-time statistics on a centralised display, and provide a clear view of key metrics.
Using quality monitoring and call recording systems to track agent performance, you can provide feedback or monitor calls in real time and, where necessary, intervene.
Appoint process owners to focus on continuous improvement
Getting your processes right and keeping them current relies heavily on the coming together of three different enterprise-wide initiatives:
Company policies and practices being up to date
Systems being integrated and well connected
A culture that fosters collaboration between departments
Unfortunately, most businesses are not geared up to achieving these three goals. The majority are structured around traditional models of vertically siloed departments that report into a managing director.
Forward-thinking businesses are now structuring themselves differently and putting in place process owners. These individuals have a cross-functional brief, and are responsible for ensuring processes are optimised, run effectively and continuously improved across all functions.
Put yourself in your customers' shoes and regularly test their journey
You also need to put yourself in your customers' shoes.
Test your customer journey regularly across all channels – including your Reception desk – and use learning points to continuously evolve your processes and improve the experience of customers in interacting with you.
With thanks to Jeremy Payne at Enghouse Interactive
Have a read of How to Better Introduce New Contact Centre Processes, for 5 best practices for implementing processes.
Do you experience problems with broken processes? Have you tried any of these ideas?