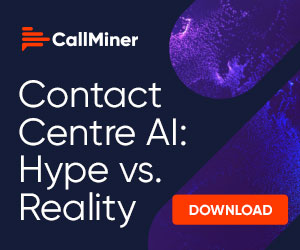 Our panel of experts share the types of broken processes that they believe are common throughout the contact centre industry. Also have a read of this article introducing call centre processes.
1. Holiday Approval
In many contact centres, holiday approval is a hassle for everyone. The "Holiday Administrator" has to cope with an overflowing inbox that is stuffed with requests, cancellations and amendments. The advisor has to wait forever to hear the result of their request. The Operational Manager becomes concerned when all holidays aren't used up by the end of the year. It can all get a little crazy.
The process is often broken because of unnecessary complications or legacy concerns, such as:
Do we really need to have the request checked by a team leader?
Do we always have to ensure there are 27 advisors covering the evening shift on that skill (even when demand says you need five)?
Is it necessary that the request pass through three layers of management or be made more than five weeks before the date requested?
Some businesses insist theirs is a uniquely complex contact centre or they don't trust their advisors to do the right thing. As a result, checks are put in place that aren't necessary, adding to everybody's workload.
A solution could be an automatic holiday approval tool. This can instantly approve or decline holiday and update your schedules automatically.
Thanks to David Preece at QStory
2. Congestion on the Voice Channel
The voice channel is one of the most popular channels for customer service, which makes long queues and customer complaints more likely. Contact centres can combat this by pinpointing peak call times, analysing repeat contact reasons and improving schedule efficiency.
Contact centres can combat this by pinpointing peak call times, analysing repeat contact reasons and improving schedule efficiency.

Frédéric Durand
Examining the busy periods will help businesses to arrange the appropriate number of advisors from the right departments who can manage the volume. This will help to reduce lengthy wait times and distribute calls effectively, while it is also cost-effective for businesses.
The analysis will also support contact centres in designing a user-friendly Interactive Voice Response (IVR) solution which will be able to address basic customer needs without requiring an advisor intervention, leveraging technologies like text-to-speech, web services, etc.
Take a read of this article for Best Practices on Introducing New Contact Centre Processes
3. Slow Responses to Customer Queries
One of the most common broken processes in contact centres is the delay in responding to customer requests. This isn't just for phone calls, but responses to emails, social media, letters and so on.
Many customers now expect to wait days for an email response or call-back when contacting a customer service team. As a result, those customers are already frustrated and disappointed before they have even been connected to a customer service representative.
For advisors, the experience can be equally exasperating as they are reliant upon their systems to efficiently route customers and manage incoming requests.
One of the issues here is that First Contact Resolution (FCR) is not being properly maximised, which creates a lag in connecting the customer and the advisor.
A solution to this could be a customer interaction management (CIM) solution that can manage incoming calls and requests across all channels, from voice to SMS and social networks.
Thanks to Frédéric Durand at Diabolocom
4. Not Doing Enough Coaching
Many of us avoid getting in touch with companies via the phone because, by reputation, it's considered a difficult and frustrating process. It's the advisors at the end of phone who then end up bearing the brunt of this frustration.
With the technology we now have to hand, there is little reason for this to still be happening. For example, Artificial Intelligence (AI) integrated into telephony systems can enable contact centres to analyse good calls from bad calls. This information can be used to train staff and better understand what customers respond well or badly to.
By using AI, or other means of gaining feedback, contact centres can thus learn what they are doing well and not so well. The contact centre can then look to replicate best practices elsewhere and continuously coach advisors to better handle conversations in areas where the contact centre needs to improve.
Often, when the contact centre is stretched for time, coaching is the first thing that goes out of the window, which then damages advisor progression. Continuous coaching should be a priority.
Thanks to Neil Hammerton at Natterbox
Read 8 Things to Remember When Changing Contact Centre Business Processes
5. Advisors Sticking to One Channel
Not all channels are created equal. If you enable advisors to respond on more than one channel, they can resolve more interactions on the first attempt.
Consider a situation where a live chat conversation or an email interaction turns out to be more complex than expected. A quick phone call with the customer will often resolve the issue right then and there. Or maybe all a caller needs is a written confirmation?
Enabling the advisor to email or text message that confirmation, while still on the call, will wrap things up immediately. No follow-up interactions will also mean increased First Contact Resolution (FCR) and that means better customer service too.
Thanks to Annette Miesbach at NICE inContact
6. Costly Overstaffing
Impressive customer experiences help businesses to gain an edge over their competitors. But in trying to deliver this, too many businesses overcompensate and don't plan staffing efficiently, incurring unnecessary cost.
Contact centres need to ensure that advisors are coached to deliver a quick, helpful and personalised experience, but having too big a team is a waste of resources.
One solution is to use call analytics, which can help brands to better track the peaks and troughs of demand and assign staff accordingly.

Lisa Clark
One solution is to use call analytics, which can help brands to better track the peaks and troughs of demand and assign staff accordingly. With reporting and monitoring in place, businesses can be notified if the volume of interactions exceeds a certain amount and therefore pull in the additional resource needed to deal with the demand.
7. Inaccessible Expertise
No matter how well trained contact centre advisors are, there are certain queries that require a high level of expertise.
But it is a waste of time and budget to have a highly trained subject-matter expert within a contact centre at all times; their expertise is not usually required or utilised.
However, businesses will want their customers to be confident that they can have their queries solved the very first time, every time.
Predictive routing and cloud contact centre technology helps in this regard. While routing can match the contact to the most appropriate advisor, cloud also allows advisors to log on from any location at any time. Customer calls can then be routed directly to their mobile or home phone as if they were in the contact centre itself.
Thanks to Lisa Clark at 8×8
8. Problems That Become Big Issues
In a lot of contact centres there are five significant broken call centre processes that annoy customers and can turn a problem into a reason for customers to switch loyalties. These are:
Long wait times
Having to repeat yourself from one contact channel/advisor to the next
Calls that are cancelled/drop out after holding
Failure to resolve your issue on the first call
Long messages before being routed to the right person
All these process failures are completely avoidable, if you have enough resources and are using them efficiently. This is where basic workforce management (WFM) processes, such as forecasting and scheduling, as well as the contact centre's ability to put together a business case, need to be perfected.
To put together a good business case, there are a number of things that you can do, such as working out the cost of doing nothing and acknowledging your current and projected budgets, as well as proving how the contact centre can boost profits.
Take a read of this article for Top Tips for Broken Processes
9. Ineffective Self-Service Solutions
A survey by CallMiner found that although there is a willingness and preference – in some cases – for a self-service approach, most customers end up using the telephone to resolve their problems.
Also, the same survey found that while 56% of consumers said they are very or extremely happy to use online chat applications, only 17% see live chat as their preferred channel to resolve a problem with their bill. This is likely because customers often use multiple channels when dealing with the same issue, making it useful to analyse all interactions across multiple channels in one system.
One way to do this would be to use interaction analytics, which can create a variety of "categories" for this analysis. For example, a "self-help" tag in your analytics software will enable you to identify when customers have tried to do something through a digital channel but have been unsuccessful and moved to a voice channel instead.
Thanks to Frank Sherlock at CallMiner
10. Lack of Integration Between Channels
Contact centres have become more complex, handling multiple channels and an increasing number of contact types. Unfortunately, channels are often still handled in isolation from one another and are queued independently from each other.
Channels are often still handled in isolation from one another and are queued independently from each other.

Susannah Richardson
Custom rules, such as prioritising live chats over emails but not over calls, cannot be applied across multiple channels, often leading to separate teams handling each, which then results in a fragmented customer experience.
A solution is to install a universal queue that allows channels to be routed consistently, using criteria such as availability and skill level, maximising advisor resource utilisation.
To find out more about this, read Customer service strategies: Look at processes from varied viewpoints.
11. Multiple Different Systems
The common sprawl of systems, processing tools and applications means that advisors' time is taken up gathering information, rather than resolving issues.
Many advisors must use five or more applications to serve each customer, resulting in much of their time being taken up by information gathering. This presents a difficult challenge for contact centres, as the systems used to manage these channels are often disparate and uncoordinated.
Other complications with routing contacts, integrating customer data and creating effective reporting can damage the customer experience.
Pulling together data on an individual customer from disparate sources and channels into a unified advisor desktop is one way to bring each of these channels together. This will provide full visibility of the customer journey and allows advisors to see all contextual data, including live and historical communications, so they can respond in the best way to customer queries.
Thanks to Susannah Richardson at IFS | mplsystems
12. Fire-Fighting Mentality
A problem with many contact centres is that they are set up with a "fire-fighting" mentality, which prevents them from making continuous improvements and identifying waste.
Because most managers have been promoted from within the contact centre, new managers just continue to do exactly what their predecessors did before them. Fresh perspectives can then be lost and the contact centre continues to put out the "fires" without thinking ahead.
So, new managers from inside the contact centres should think about the following three-step guide to avoiding this "fire-fighting" mentality, which "breaks" the continued development of the contact centre.
i. Map the process – Look at the flow of the conversation, the systems in use and the time required at each stage of the customer journey.
ii. Identify waste – The current state that comes from the mapping process can then be used as the basis for identifying improvement opportunities.
iii. Eliminate waste – A future state can then be designed for the flow minus any wasted breaks. This can then be put in place and accomplished by implementing an improvement action plan.
Thanks to Rich Correia at NICE
13. Not Tracking Customer Promises
Customers don't interact with faceless organisations, they interact with people. Therefore, if a contact centre breaks a promise, perhaps due to a broken process or system, it is taken very personally – it was that nice customer service person that broke the promise.
These are the standards that customers hold contact centres to, and the contact centre must be able to uphold their promises, despite inevitable breaks in the customer journey along the way.
If  you promise to call back, make sure you schedule that call-back while dealing with the original enquiry. If you promise to respond within a certain time, ensure an alert is in place to fulfil that promise. Most importantly, if a promise is broken – for whatever reason – be quick to apologise and compensate the customer.
Thanks to Bjørn-Rune Hanssen at Puzzel
14. Random Call Selection
With hundreds of calls being dealt with every week, addressing key issues by randomly selecting calls is like asking an evaluator to find a needle in a haystack, and is one of the broken processes which many contact centres can fall victim to.
While it can be good practice to ask advisors to select contacts themselves for quality monitoring, a speech analytics solution can help you to pinpoint the calls that require attention instead of selecting contacts at random.
With entry-level analytics comes keyword functionality capable of isolating specific calls pointing towards customer dissatisfaction.
For example, you can identify all calls which contain the keywords "I am ready to leave or end my contract" as well as any calls which mention your competitors, if that's an area that you would like to focus on.
Thanks to Tim Thurston at Business Systems
15. Contact Recording Processes
Contact recording processes are often an area where contact centres fall short, as recordings are often only made of phone calls.
If the system is used purely to track voice interactions, rather than capturing both sound and screen, a disconnect arises, making it impossible to get a full picture of the situation. This will make it hard to determine where issues might be coming from and areas for improvement.
Contact recordings are often underused by contact centres, as they are great for resolving customer disputes, replicating best practice and supporting best practice.
Thanks to Jeremy Payne at Enghouse Interactive
Now Read this article for some Top Tips for fixing Broken Processes from the industry experts.