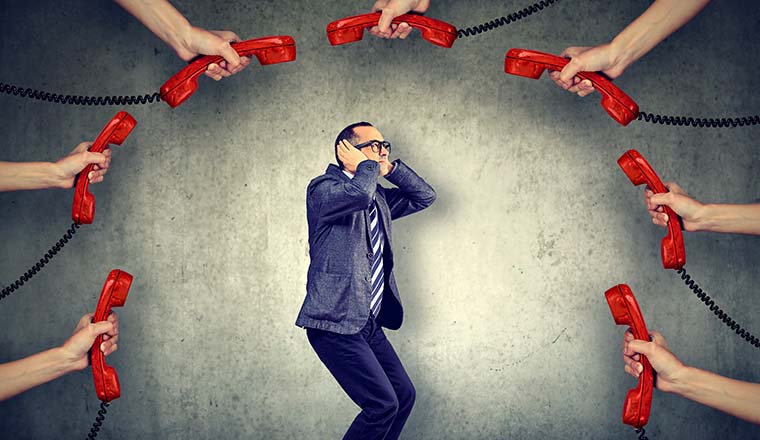 Mandy Holmes takes us through the benefits of using workforce management (WFM) software during these busy times of the year. 
During the holidays, contact centre managers face unique scheduling challenges. Employees may want additional flexibility with their schedules, and they may even want to rearrange their shifts to spend extra time with family and friends.
WFM software, like that provided by Enghouse Interactive, is designed with these scheduling challenges in mind, and can simplify the process of holiday scheduling.
Communication Is Key During the Holidays
When managing your employees during the holiday season, it's important to communicate your expectations clearly. Prior to the holiday-season madness, WFM software allows managers to analyse the historical call traffic data to give a clear idea of how many hours and employees will be needed when forecasting and scheduling work assignments during the holidays.
Additionally, supervisors are able to quickly and efficiently view agent schedules using the graphical user interface. Using a built-in communication framework, supervisors can easily communicate expectations to all employees.
Communicating Policy Is Integral
At the beginning of the holiday season, being sure to communicate company policy clearly to all agents is important. Giving them an opportunity to ask questions and clear up any confusion they may have about company policies will prevent them from misunderstanding issues such as unplanned absences and shift trading.
Offer Perks to Boost Morale
Many contact centres require some employees to work overtime during the holiday season. Some employees are even expected to pick up additional shifts to cover for people who call in sick.
In order to boost employee morale and prevent burnout, it's always a good idea to consider offering extra perks. If certain employees are ambitious enough to volunteer for overtime, reward them over and above their standard pay cheque.
Extra breaks, bonuses, and even promotions are a great way to show that you appreciate your employees going the extra mile. WFM will allow you to easily schedule extra breaks for your employees as a reward.
Be Fair to All Employees and Don't Play Favourites
Although it can be challenging to schedule time off for everyone during the holidays, no employee wants to feel like their manager is playing favourites (or putting them on the naughty list).
In order to be fair to all employees, time off should be given on a first-come, first-served basis. Employees with seniority shouldn't be given preference over newer employees.
Set Reasonable Deadlines for All Employees
Aiming to set reasonable deadlines for call length during the holiday season is another way to smooth over holiday shifts.
A WFM system will allow you to set realistic service level expectations for your employees based on previous years' call data. Supervisors can assign each person a reasonable workload and shorten wait time in the queue for your customers.
Allow Employees to Trade Shifts
Trading shifts allows employees to take holiday scheduling into their own hands. It boosts employee satisfaction because it allows them to have more control. When employees want to trade shifts, WFM allows users to quickly visualise and change schedules without hassle.
Quite simply, WFM helps simplify holiday scheduling. It provides a greater sense of control, and it will even create greater sense of satisfaction for your agents!
This blog post has been re-published by kind permission of Enghouse Interactive – View the original post
To find out more about Enghouse Interactive, visit their website.
---