Webinar: 10 New Ways to Reduce Contact Volumes
---
Webinar Date
- Thursday 25th March 2021 at 14:00pm UK time
Click here to register
2020 was crazy and many contact centres struggled to manage contact volumes, right across the year. But now is not the time to sit back and relax.
From 2020, we can all recognize the value of reducing new unnecessary contacts, increasing self-service, deflecting contacts to more appropriate channels and fixing broken processes.
In this webinar, we will share some invaluable tips and techniques to help you hit each of these goals, so you can reduce contact volumes and keep customers happy.
And as it will be an interactive webinar, you will also have the opportunity to share tips and ask questions of the panellists and other attendees. We run an interactive chat room in parallel with the webinar.
Panellists

John Casey
CCplanning

Sarah Morgan
Luceat Consulting

Tiago Doroana
Talkdesk

Jonty Pearce
Call Centre Helper
What You Will Learn
Key Topics:
How to reduce contact volumes in the call centre?
Simple techniques that you can apply tomorrow
How NOT to do it
How to avoid repeat calls over the same problem
The wider role of technology
Top tips from the audience
---
Speaker Biographies
John Casey | CCplanning
Experienced Contact Centre Resource Planner, who now works assisting many other companies with their contact centre issues. A 20 year career in planning with various roles - from managing a pan-European team with responsibility for 13 European sites to development in partnership with Ulster University of a BSc (Hons) programme in Customer Contact management.
Working on projects to ensure specialists can share Best Practice and learn from each other to drive the planning element of contact centre forward.
Specialties: Planning model development, staff development, tutoring, development and delivery of training materials.
Connect with John on Social Media:
Linkedin
Sarah Morgan | Luceat Consulting
Connect with Sarah on Social Media:
Linkedin
Tiago Doroana | Talkdesk
Tiago Doroana, a trained journalist, worked for more than 15 years at Vodafone, mainly in product management roles, focusing on Digital Engagement solutions. Tiago is currently Lead Product Marketer for Talkdesk's omnichannel product suite. He's recently published some research on call deflection technology and the best ways to apply it to reduce contact volumes without negatively impacting customer experience.
Connect with Tiago on Social Media:
Linkedin
|
Twitter
---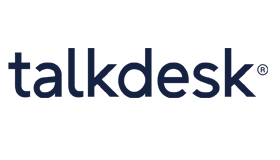 This webinar is brought to you by Call Centre Helper and is sponsored by Talkdesk.
You won't want to miss this exciting webinar.


Click here to register
This webinar is held at 14:00pm UK time, 15:00pm in Paris, 16:00pm in South Africa and 10:00am in New York. A replay facility will also be available.
If you are attending one of our webinars for the first time, we suggest you arrive 10 minutes early to allow for the software to download successfully.
---
---