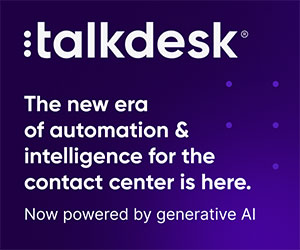 2020 was crazy and many contact centres struggled to manage contact volumes, right across the year. But now is not the time to sit back and relax.
From 2020, we can all recognize the value of reducing new unnecessary contacts, increasing self-service, deflecting contacts to more appropriate channels and fixing broken processes.
In this webinar, we will share some invaluable tips and techniques to help you hit each of these goals, so you can reduce contact volumes and keep customers happy.
Agenda
Introductions – Jonty Pearce, Call Centre Helper
John Casey, CCplanning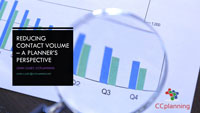 Sarah Morgan, Luceat Consulting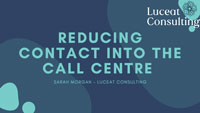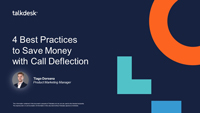 Topics Discussed
How to reduce contact volumes in the call centre?
Simple techniques that you can apply tomorrow
How NOT to do it
How to avoid repeat calls over the same problem
The wider role of technology
Top tips from the audience
Winning tip – "The best way to deal with a call is not to get it in the first place." Understand what calls you are receiving and what drives those calls. Work with other areas of the business to look at automated processes (i.e. website) or pro-active customer experience management to reduce incoming calls without negatively impacting customer experience. " thanks to Allan5
Original Webinar date: 25th March 2021
Panellists

John Casey
CCplanning

Sarah Morgan
Luceat Consulting

Tiago Doroana
Talkdesk

Jonty Pearce
Call Centre Helper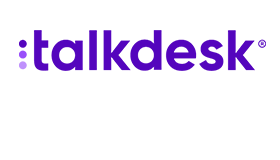 This webinar was brought to you by Call Centre Helper and is sponsored by Talkdesk