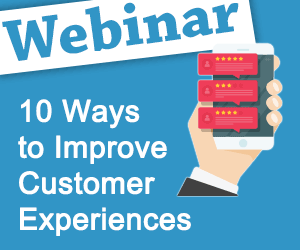 From quick wins to longer term fixes, we will suggest how you can meet, and surpass, customer expectations at every touchpoint of the customer journey.
In this webinar, we take you through how you can get the basics of the customer experience right, before adding some finishing touches, for a truly memorable experience.
Agenda
Introductions – Jonty Pearce, Call Centre Helper
Colin Shaw, Beyond Philosophy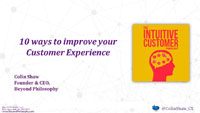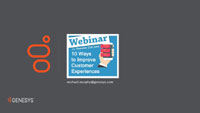 Topics discussed:
Quick Wins to Improve Customer Experience
Building an Emotional Connection with Customers
Spotting and Fixing Broken Processes
Improving First Contact Resolution
Reducing Customer Effort
The Use of Technology
Top Tips from the Audience
Winning tip – "After splitting the inbound call into small steps and including the desired customer feeling into each step agents started really to understand what we are trying to achieve and how they can impact on the customer experience with their own behaviour and how things are expressed." – thanks to Kaisa1.
Original Webinar date: June 2018
---