In this webinar we look at ways that the contact centre can become much more important within the business.
Thursday 20th November 2014
The main focus on many contact centre initiatives has been on reducing cost or increasing efficiency. In this webinar we turn this on its head and look at the ways that the contract centre can become more powerful.
And as it will be an interactive webinar you will also be able to participate in the discussion, share your tips and vote in our polls. We will also feature a live web chat in conjunction with the webinar, so that you can share your ideas.
Speakers
• Marcus Hickman – Davies Hickman Partners
• Simon Beeching – Syntec
• Colin Westlake – Syntec
• Jonty Pearce – Call Centre Helper
Topics discussed
• Latest Research on Contact Centres
• Improving the Customer Journey
• Efficiency and effectiveness
• Improved customer insight
• Multi-channel interactions
• Web, chat, video and phone contacts
• Linking callers to their website visits and routing calls accordingly
• Tracking customers
• Dealing with security
• Home working
• Top tips and questions from the audience
Sponsored by Syntec Telecom.
This webinar is held at:
•
• 2pm in Paris
• 3pm in South Africa
• 8am in New York
Topics Discussed
Latest Research on Contact Centres
Improving the Customer Journey
Efficiency and effectiveness
Improved customer insight
Multi-channel interactions
Web, chat, video and phone contacts
Linking callers to their website visits and routing calls accordingly
Tracking customers
Dealing with security
Home working
Top tips and questions from the audience
Panellists

Marcus Hickman
Davies Hickman Partners

Simon Beeching
Syntec

Colin Westlake
Syntec

Jonty Pearce
Call Centre Helper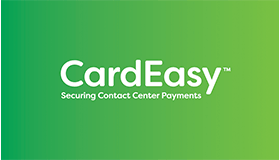 This webinar was brought to you by Call Centre Helper and is sponsored by Syntec