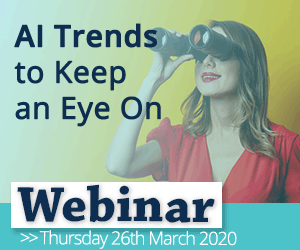 Webinar Date
- Thursday 26th March 2020 at 14:00pm UK time
Click here to register
There are many uses for Artificial Intelligence (AI) in the contact centre, whether that's in capturing data from customer interactions or replacing IVR processes.
But, which options might work best for your contact centre and which AI technologies are not yet living up to their potential?
In this webinar, we cut through the noise and investigate the trends in how contact centres are starting to use AI-based technologies and the benefits they're realising from their innovative strategies.
And as it will be an interactive webinar, you will also have the opportunity to share tips and ask questions of the audience and other attendees. We run an interactive chat room in parallel with the webinar.
Panellists

Dr David Naylor
Humanotics

Miguel Caetano
Talkdesk

Charlie Mitchell
Call Centre Helper
Topics to be discussed
The uses of AI in the contact centre
How are contact centres using AI right now?
Preparing your contact centre for AI
The future contact centre and the role of AI
Are certain AI technologies not living up to their potential?
Top tips from the audience
---
Speaker Biographies
Dr David Naylor | Humanotics
Humanotics' mission is to demystify Artificial Intelligence and help you to deliver the benefits to customer operations faster than you could do yourself. We can do this because our team bridge the gap between the technology and it's application to 'all things customer'.
Led by Dr David Naylor — who gained his PhD in AI 25 years ago — the Humanotics team are highly experienced in customer insight, data analytics, speech analytics, conversation design (for voicebots and chatbots) and machine learning applications for optimisation & prediction.
Connect with David on Social Media:
Linkedin
Miguel Caetano | Talkdesk
Talkdesk Enterprise Contact Center empowers companies to make customer experience a competitive advantage. With enterprise class performance and consumer-like ease of use, Talkdesk easily adapts to the evolving needs of sales and support teams and their end-customers, resulting in increased customer satisfaction, productivity and cost savings. Over 1,400 innovative enterprises around the world with thousands of seats, including IBM, Acxiom and Zumiez rely on Talkdesk to power their customer interactions.
Connect with Miguel on Social Media:
Linkedin
|
Twitter
---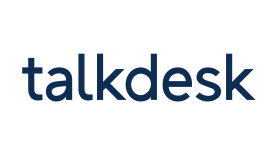 This webinar is brought to you by Call Centre Helper and is sponsored by Talkdesk.
You won't want to miss this exciting webinar.


Click here to register
This webinar is held at 14:00pm UK time, 15:00pm in Paris, 16:00pm in South Africa and 10:00am in New York. A replay facility will also be available.
If you are attending one of our webinars for the first time, we suggest you arrive 10 minutes early to allow for the software to download successfully.
---