Webinar Date
- Thursday 15th October 2020 at 14:00pm UK time
Click here to register
A good QA programme can positively influence advisor performance, measure customer experience and motivate the team – all while ensuring compliance.
This all sounds great, doesn't it? But a achieving a good QA programme is tricky to get right and goes beyond monitoring four or five customer contacts, per advisor, every month.
Luckily, we are here to help set you on the right path, as we share the key steps that you need to take to achieve all of those wonderful benefits highlighted above (and more!).
And as it will be an interactive webinar, you will also have the opportunity to share tips and ask questions of the panellists and other attendees. We run an interactive chat room in parallel with the webinar.
Panellists

Thomas Laird
Expivia Interaction Marketing

Lauren Maschio
NICE Systems

Jonty Pearce
Call Centre Helper
Topics to be discussed
The new innovations in QA
Getting advisor buy-in to your QA programme
Perfecting your quality scorecards
Quality monitoring best practices
Can specialised QA technology help?
Top tips from the audience
---
Speaker Biographies
Thomas Laird | Expivia Interaction Marketing
I am the founder and CEO of award-winning Expivia Interaction Marketing Group. Expivia is a USA BPO omnichannel contact center located in Pennsylvania. I have 25 years of experience in all facets of contact center operations.
Expivia is a bridge between a high-quality contact center and a high tech software company. We have integrated the latest technology (Speech Analytics, AI, WFO, Chatbots, API Integrations, Advanced Routing Techniques) with time tested education and employee engagement tactics to create what we believe is the new standard in call center outsourcing.
I am also the author of the call center operations book "Advice from a Call Center Geek" that can be found on Amazon. I also host a weekly podcast by the same name (Advice from a Call center Geek) and it can be found on iTunes, Spotify, Sticher, Google Play
Connect with Thomas on Social Media:
Linkedin
Lauren Maschio | NICE Systems
Connect with Lauren on Social Media:
Linkedin
|
Twitter
---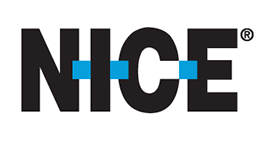 This webinar is brought to you by Call Centre Helper and is sponsored by NICE.
You won't want to miss this exciting webinar.


Click here to register
This webinar is held at 14:00pm UK time, 15:00pm in Paris, 15:00pm in South Africa and 9:00am in New York. A replay facility will also be available.
If you are attending one of our webinars for the first time, we suggest you arrive 10 minutes early to allow for the software to download successfully.
---