Webinar: Changing Channels, Changing Chat
---
Webinar Date
- Thursday 15th April 2021 at 14:00pm UK time
Click here to register
Digital customer service isn't easy. Customers become frustrated when they cannot simply switch between channels and have to repeat themselves.
Contact centres can also struggle to move customers from one channel to another, track the customer's interaction history and add new technologies, like chatbots.
In this webinar we will help you to perfect your channel strategy and share lots of tips to help improve customer service across the entire customer journey.
And as it will be an interactive webinar, you will also have the opportunity to share tips and ask questions of the panellists and other attendees. We run an interactive chat room in parallel with the webinar.
Panellists

Christopher Brooks
Clientship

Gareth Bray
WhatsApp

Karl Johns
Infobip

Charlie Mitchell
Call Centre Helper
What You Will Learn
Key Topics:
Great ideas to improve live communications
Best practices for shifting conversations between channels
Where can you improve your channel strategy?
How to support agents through automation
Chatbot and AI Algorithms
Top tips from the audience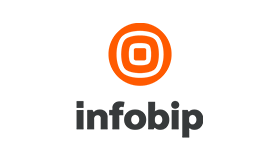 This webinar is brought to you by Call Centre Helper and is sponsored by Infobip.
You won't want to miss this exciting webinar.


Click here to register
This webinar is held at 14:00pm UK time, 15:00pm in Paris, 15:00pm in South Africa and 9:00am in New York. A replay facility will also be available.
If you are attending one of our webinars for the first time, we suggest you arrive 10 minutes early to allow for the software to download successfully.
---
---