Digital customer service isn't easy. Customers become frustrated when they cannot simply switch between channels and have to repeat themselves.
Contact centres can also struggle to move customers from one channel to another, track the customer's interaction history and add new technologies, like chatbots.
In this webinar we will help you to perfect your channel strategy and share lots of tips to help improve customer service across the entire customer journey.
Agenda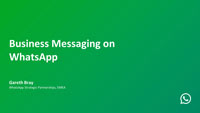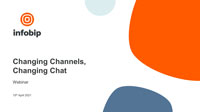 Topics Discussed
Great ideas to improve live communications
Best practices for shifting conversations between channels
Where can you improve your channel strategy?
How to support agents through automation
Chatbot and AI Algorithms
Top tips from the audience
Winning tip – "Empower the chat team to both answer the customers questions and to share learnings with ecommerce, produce, CX and development teams.
This can help reduce contact going forward by improving the CX, product offering, website design, FAQs etc. " thanks to Aaron14
Original Webinar date: 15th April 2021
Panellists

Christopher Brooks
Clientship

Gareth Bray
WhatsApp

Karl Johns
Infobip

Charlie Mitchell
Call Centre Helper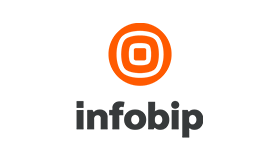 This webinar was brought to you by Call Centre Helper and is sponsored by Infobip